What do you Study in Hospitality Management?
Hospitality management programs prepare their students to work in one of the largest (over 15 million employees and counting, according to the Bureau of Labor Statistics) and most future-proof (only 2% of the activities involved can possibly be automated as reported by Fortune Magazine) industries in the United States.
Many people have trouble wrapping their heads around what exactly a hospitality management education covers, though. It may seem like you'd learn everything you needed to know on the job, but this isn't true. Here are four things that hospitality management students study that they must master before they can work effectively in the industry.
Food Service Essentials
Hotels, restaurants, catering companies, conference halls, even airlines – any place a hospitality manager could work is also a place that serves food. For this reason, hospitality management programs place a lot of emphasis on food safety procedures, presentation standards and other things that help graduates successfully run this part of the business. Kitchens in any setting are also a hot spot for frequent regulatory inspections, so those facilities must be kept safe and spotless at all times.
While the bulk of a hospitality manager's duties are often unrelated to food unless they are in a kitchen-specific position, repeated health code violations are a sure-fire way to get an establishment shut down. Hospitality management graduates are therefore expected to use this knowledge to make sure such serious problems aren't happening under their watch, even if they aren't directly responsible for the food themselves.

Financial Competency
Since their job is not only to keep less senior workers in line, but also to keep the business running efficiently, managers in any field should always have at least a basic grasp of the economics underpinning of their place of employment. Hospitality management students spend a lot of time learning the fundamentals of business accounting. With these, they can discern what their workplace's profit margins are, where they come from, and what needs to be done in order to keep them steady and secure. Conversely, they should also know how to identify and minimize the company's biggest expenses.
Further, graduates should be able to understand any shifts happening in the company's overall financial landscape and respond to them accordingly. For example, if a manager who had just cut the number of housekeeping staff in the hotel noticed a significant decrease in revenue after the change, they could reasonably conclude that the two are related and that the new levels of staffing are inadequate to maintain previous income levels. They can then take the necessary steps to reverse that decision and hopefully, regain the lost income.
Marketing Tactics
Beyond protecting the company's bottom line, a good hospitality management graduate should also know how to drive revenues up by giving the guests what they want. This is why they are taught ways to collect data on their customers (surveys are a great way to do so), figure out what improvements would make them happy, observe what others have done in the same position, and synthesize all this information into a workable solution.
The comment cards that many hotels and restaurants hand out to their customers are a perfect example of where this kind of knowledge comes in. That information can be very helpful to hospitality managers who know how to use it. For example, if many guests at a hotel report feeling like the price of their night's stay is a poor value, a perceptive hospitality manager will know to search for low-cost add-ons that are offered by local competitors in similar price ranges (like complimentary breakfast or Wi-Fi) to remedy that problem. The skills they learned in the marketing portions of their education are what allow them to work out these problems.
Interpersonal Skills
Got some unhappy guests, or coworkers fighting with each other? As a manager in the hospitality industry, the responsibility for defusing these problems will often fall to you, and you must know how to deal with them gracefully.
Hospitality management programs prepare their students for this by teaching them how to understand and respectfully interact with people from other cultures, as well as how to lead a team with many diverse personality types. You might even learn conflict management techniques that give you a better chance of being able to resolve an issue in a calm, constructive manner that preserves the company's finances and reputation. These extremely transferable skills can be useful in just about any position, too, so they even benefit graduates who transition to different careers later in life.
Do you think you have what it takes to be a hospitality manager? If you want to start a degree program and earn a Bachelor of Science in Business Administration with a Concentration in Hospitality Management, consider ECPI University for your education. With accelerated classes, you could earn your bachelor's in as little as 2.5 years. For more information, connect with a friendly ECPI University admissions advisor today.
It could be the Best Decision You Ever Make!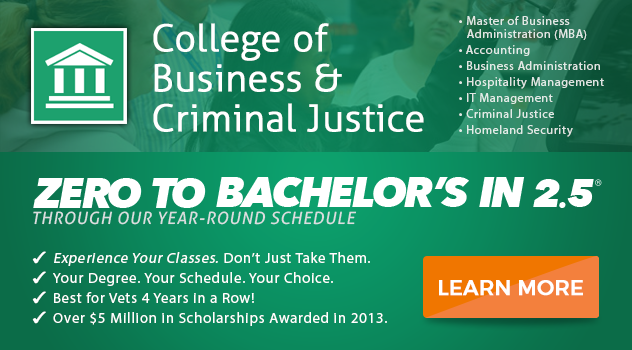 DISCLAIMER – ECPI University makes no claim, warranty, or guarantee as to actual employability or earning potential to current, past or future students or graduates of any educational program we offer. The ECPI University website is published for informational purposes only. Every effort is made to ensure the accuracy of information contained on the ECPI.edu domain; however, no warranty of accuracy is made. No contractual rights, either expressed or implied, are created by its content.
Gainful Employment Information – Hospitality Management - Bachelor's
For more information about ECPI University or any of our programs click here: http://www.ecpi.edu/ or http://ow.ly/Ca1ya.