What Does a PTA Need to Know to Be Successful in their Career?
Physical therapist assistants (PTAs) are tasked with providing physical therapy services under supervision and direction of a licensed physical therapist. PTAs offer help to individuals of all ages with medical issues, or any health related issues that limit their ability to perform functional activities in their day-to-day activities like movement.
 PTAs work in a variety of settings including private practices, hospitals, home health, outpatient clinics, nursing homes, sport facilities, schools, etc. PTAs are also tasked with measuring the changes in patient's performance in response to the physical therapy administered.
Care provided by these professionals include teaching patients exercise for mobility, coordination and strength, providing training for activities like walking with walkers, or crutches, or providing massage.

Typical Day in the Life of a Physical Therapist Assistant
As a PTA, you will collaboratively work with the supervising Physical Therapist (PT) to provide proper and evidence-based patient care. Once you complete the patient diagnosis and examination, you comes up with a criteria that includes long and short-term functional goals. The physical therapist may opt to provide all of the treatment or direct the PTA to perform some or all the interventions that are stipulated in the plan of care.
These interventions could include therapeutic exercise, massage, electrotherapy, ultrasound, gait and balance gaining, motor development and learning, as well as family and patient education. The interventions normally include adaptive and assistive devices like crutches, orthotics, wheelchairs, and prosthetics. An essential component of client interventions include teaching them the necessary ways to move or perform some tasks to deter further injury and to encourage wellness and health.
You will provide the physical therapist with information about patient's improvement and response to treatment, including the objective data collected in the patient's progress report. PTAs are taught on how to respond to emergency situations in any clinical environment.
Apart from providing patient care, you may participate in tasks related to coding and billing, risk management, quality improvement as well as other administrative activities within the facility or department.
Purpose of Physical Therapist Assistant Education
The aim of PTA training is to graduate competent, knowledgeable, self-assured, service- oriented and adaptable client/patient care providers. After training, you must be in a position to perform data collection and selected components of intervention and access the client's response and safety to the interventions administered under supervision and direction of a physical therapist in a safe, legal, ethical and effective manner.
You should be prepared to communicate with the other members of the health care facility and work cooperatively with other professionals. The training enables you to educate other care providers as well as availing psychosocial support to patients and their kin with recognition of cultural, individual, and economic differences.
Physical Qualities You Will Need to become a Successful PTA
As a successful PTA you must safely, effectively and reliably assess the status of your patients by tactile, visual, and auditory methods. The visual ability to interpret and recognize body language and expressions, discern color changes, identify abnormal and normal movement, interpret access to the environment and assemble data and compile medical reports as well as professional literature.
A successful PTA should have tactile ability to palpate pulses and tell the differences and abnormalities in the skin texture, temperature, muscle tone, body segment contour as well as joint movement. Auditory ability to discern and respond to soft voices and properly use devices to take measurements of breath sounds and blood pressure.
You should have the capability to regularly move and lift moderate weight and exert sufficient pulling and pushing force as may be needed to move or position equipment and patients, resist or assist a patient when conducting exercises. You should be able to frequently lift heavier weights and perform safe transfer and support of clients.
Communicate in both verbal and written essential information about treatments, patients and status to patients, physicians, and their next of kin.
Cognitive Skills You Should Develop to Work as a PTA
Demonstrate time management and organizational skills required to perform multiple treatment plans on day-to-day basis and within productivity requirements and time constraints. Ability to work with families and patients and prioritize numerous tasks.
Be able to make decisions and act on them based on assessment of the situation or patient especially during emergency situations while adhering to time constraints. Take initiative and operate independently and recognize self-limitations.
Are You Ready to Get Started?
If you want to be a PTA, you'll need the right skills and education under your belt. If you want to earn an Associate of Applied Science in Physical Therapist Assisting, ECPI University offers this program at an accelerated pace. For more information, connect with a friendly admissions advisor today.
It could be the Best Decision You Ever Make!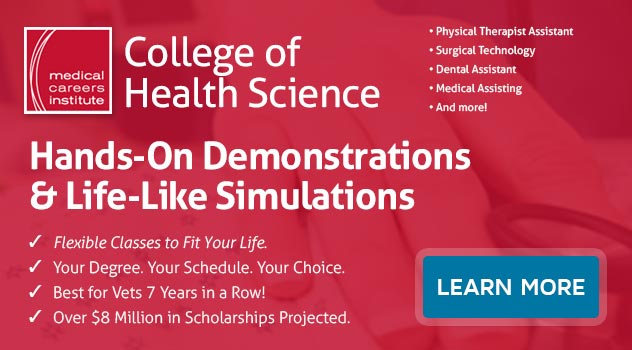 DISCLAIMER – ECPI University makes no claim, warranty, or guarantee as to actual employability or earning potential to current, past or future students or graduates of any educational program we offer. The ECPI University website is published for informational purposes only. Every effort is made to ensure the accuracy of information contained on the ECPI.edu domain; however, no warranty of accuracy is made. No contractual rights, either expressed or implied, are created by its content.
For more information about ECPI University or any of our programs click here: http://www.ecpi.edu/ or http://ow.ly/Ca1ya.