What Education Does a Web Developer Need?
There are many roads to becoming a web developer. While earning a degree in web development and design from an accredited institution is not the only way to go about obtain this position, holding a bachelor's degree in the subject matter can make gaining employment and performing job duties easier. Let's take a look at what education a web developer needs and the advantages to earning a degree.
How does a Web Developer Benefit from Education in the Field?
Hands on experience and mastery of programming languages are the key factors that your prospective employer uses and are key considerations before securing a job. Hiring managers for web developers typically consider the education level and digital portfolio with live samples of applications and web pages that you have developed. According to the US Bureau of Labor and Statistics, a college degree is a key consideration in web design or related field because education helps to validate knowledge in both graphic design and programming.
An accredited degree in web development helps students gain fundamental programming skills including CSS, HTML, and JavaScript. Students can also learn back-end programming languages such as XML, PHP, and SQL. Education promotes constant interaction with multimedia design and building of scripting skills in popular platforms like Microsoft Silverlight and Adobe Flash which makes a student marketable.
The referenced media source is missing and needs to be re-embedded.
Education enables a prospective student to choose a training program with the concentrations that interest them most. Some examples could be, interactive media, graphic design, flash animation, along with mobile media development. Doing what you are passionate about tends to lead to the most rewarding careers.
Education is important because most companies consider candidates with extra certifications along with education. Especially when it comes to artistic subjects that emphasize diagrammatic along with illustrative art, student borrows designs ideas from the subjects they learn while making their blueprints of web pages. This plus that can make you stand out from a crowd.
How Does Education Help a Web Developer Do their Job?
Enrolling in an educational program provides you with a wide range of opportunities to help enhance your skills and build up your career. Most programs provide ongoing integration of cutting edge technologies which keeps you up to date and ahead of the curve. A good program exposes you to different technology and innovations that are likely to become standard in the future.
There are numerous opportunities to work on real projects for real clients, which enables you to build your resume and portfolio before graduation. You also benefit from education-focused and industry-experienced instructors who have numerous years of practice in the fields that you will want to explore in the future. Finally, student clubs and open source groups serve as a fun and valuable extracurricular activities that can help build your knowledge and skills.
Apart from gaining knowledge in the technical aspects of web development, educated experts learn how to provide good customer service skills and are an added advantage when helping customers and clients with technical issues. They as well explore cloud computing tools. Develop integrated mobile systems solutions that access organizational databases and plan secure mobile solutions with customers. A good employee should understand the fundamentals of designing and implementing web applications but also possess good soft skills, which make them able to work well with clients and team members.
Are you excited about the field of web development and ready to start your education? If you're interested in earning a Bachelor of Science Degree in Computer and Information Science with a Major in Software Development - Web Design and Development Track, consider ECPI University for your education. With accelerated classes and a year-round schedule, you could earn your degree faster and waste no time entering the job market. For more information, connect with a friendly admissions advisor today.
It could be the Best Decision You Ever Make!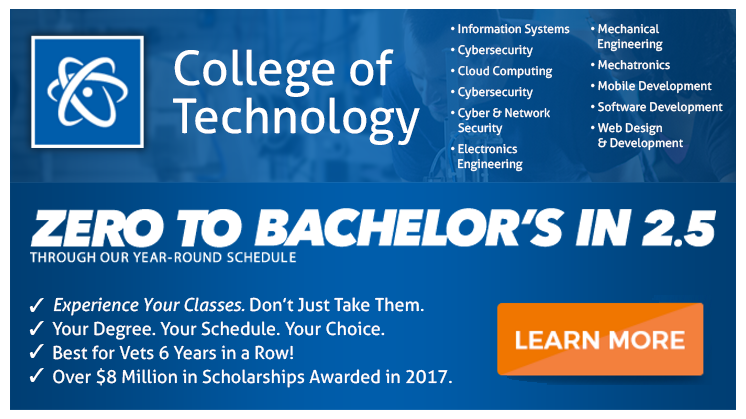 DISCLAIMER – ECPI University makes no claim, warranty, or guarantee as to actual employability or earning potential to current, past or future students or graduates of any educational program we offer. The ECPI University website is published for informational purposes only. Every effort is made to ensure the accuracy of information contained on the ECPI.edu domain; however, no warranty of accuracy is made. No contractual rights, either expressed or implied, are created by its content.
Gainful Employment Information – Web Development - Bachelor's
For more information about ECPI University or any of our programs click here: http://www.ecpi.edu/ or http://ow.ly/Ca1ya.