What Education is Needed to become a Paramedic?
People's lives often rely on the quick response and competent care of EMTs (emergency medical technicians) and paramedics (EMTs with more advanced training). Incidents such as heart attacks, automobile accidents, childbirth, slips and falls, and gunshot wounds require speedy attention.
Paramedics are highly skilled medical professionals that are trained to carry out some duties of physicians. These professionals can examine, assess and treat patients using medication and equipment that are only found in emergency departments of health facilities.

EMTs and paramedics are dispatched to emergency scenes by 911 operators, and they frequently work with the fire department personnel and police. After arriving at the scene, they analyze the nature and extent of the patient's condition and establish whether the patient has other preexisting medical problems.
These professionals have to follow strict rules and guidelines when providing the appropriate emergency care, and if necessary, they transport patients to a hospital. Sometimes paramedics can treat patients with minor injuries without transporting them to a medical facility. However, complex problems are carried out under the direction of a medical doctor by radio.
How to Become a Paramedic
For you to become a paramedic, you need to go through three training levels before you reach the paramedic status. These levels include:
EMT-Basic
EMT-Advanced
Paramedic Training
For you to become a licensed paramedic, you will also have to pass a two-sectioned certification exam that covers typical emergency medical situations, equipment, and operations.
Paramedic Training
This is the final level of training that prepares you to become a paramedic. Coursework focuses on cutting-edge topics in emergency medical technology. Training is offered by technical colleges that will enable you to earn an associate of applied science degree in EMS (Emergency Medical Services). Keep in mind that your paramedic certification will also exist.
Some of the topics that you'll cover in the associate's degree program include pharmacology, anatomy and physiology, medical emergencies, clinical pathophysiology, healthcare law and ethics, and treatment of special populations. The paramedic-training program will prepare you to take the certification exam that is administered by NREMT.
Why Paramedic Training is Important
The basic purpose of pursuing an associate's degree in emergency medical services is to convey knowledge about concepts, events, facts, and principles. EMT training, on the other hand, focuses on obtaining particular skills.
Ways EMTs Use their Training
EMT training will prepare you to handle several important tasks and responsibilities including:
Learning how to assess whether a patient is sick or injured and to what degree: EMT training will enable you to efficiently assess the medical needs of an injured or sick person, especially if the injury or sickness is life-threatening.
Taking and assessing a patient's medical history by following the SAMPLE steps that are covered in EMT training:
Signs and Symptoms
Allergies
Medications
Pertinent past medical history
Last oral intake
Events that led to the illness or injury
Determine how to move a patient: EMTs have the responsibility of lifting and carrying patients safely. Therefore, you must be careful not to injure yourself. EMT training helps you practice how to work together with other paramedics and coordinate your movements while using proper lifting techniques.
Are you interested in becoming a paramedic? If you want to earn an Associate of Applied Science in Emergency Medical Services, ECPI University offers this program at our Newport News campus. For more information about this degree, connect with a knowledgeable admissions advisor today.
It could be the Best Decision You Ever Make!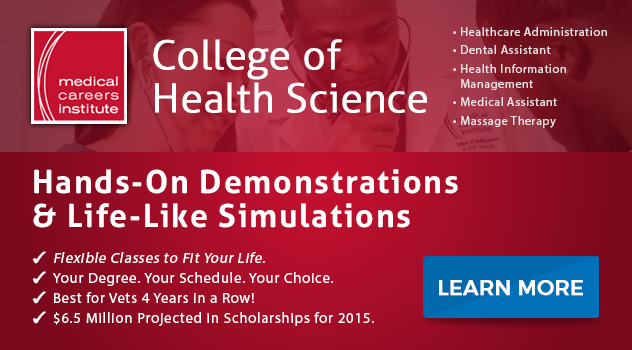 DISCLAIMER – ECPI University makes no claim, warranty, or guarantee as to actual employability or earning potential to current, past or future students or graduates of any educational program we offer. The ECPI University website is published for informational purposes only. Every effort is made to ensure the accuracy of information contained on the ECPI.edu domain; however, no warranty of accuracy is made. No contractual rights, either expressed or implied, are created by its content.
Gainful Employment Information – Paramedic (EMT) – Associate's
For more information about ECPI University or any of our programs click here: http://www.ecpi.edu/ or http://ow.ly/Ca1ya.