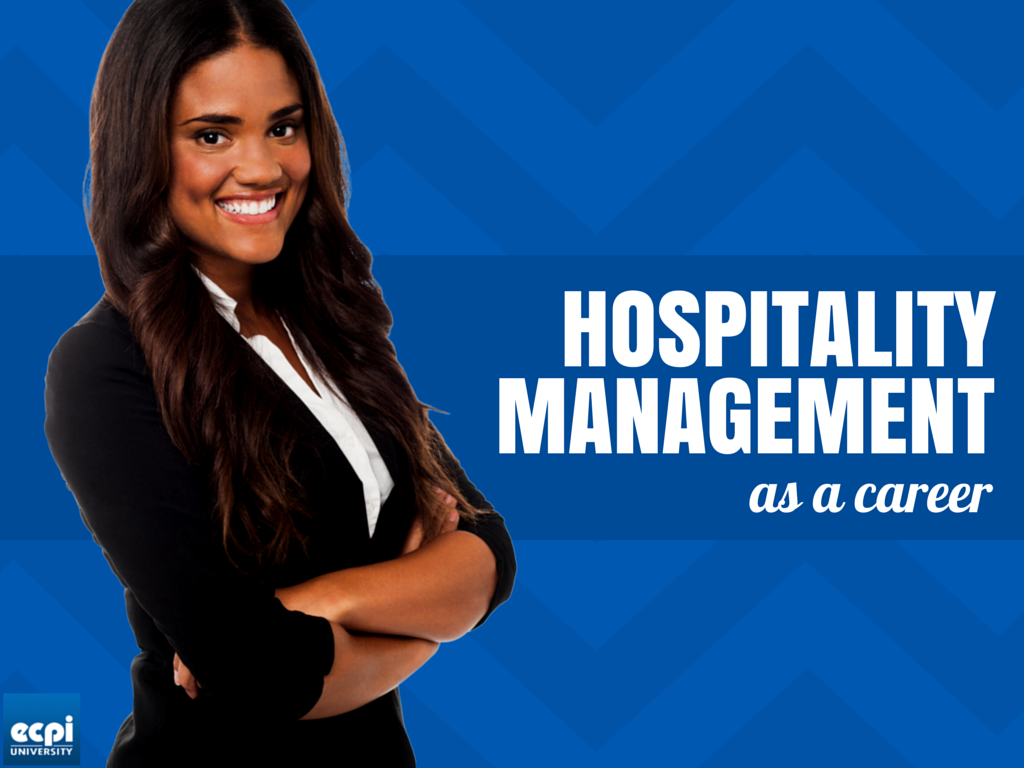 Hospitality management is one degree, but many opportunities.
A degree in hospitality management can provide you with skills to work in a variety of settings. It offers many different opportunities and is great for people who excel at customer service and business. These jobs require long hours and dedication, and a passion for ensuring the best experience for each and every guest.
When considering future career paths, hospitality management is a wide-open field with several options to consider, including:
Restaurant Management
Catering Services
Campus Dining Services
Hospital Food Services 
Convention Centers and Stadiums
Convention Planners
Casino Management
Food Service Management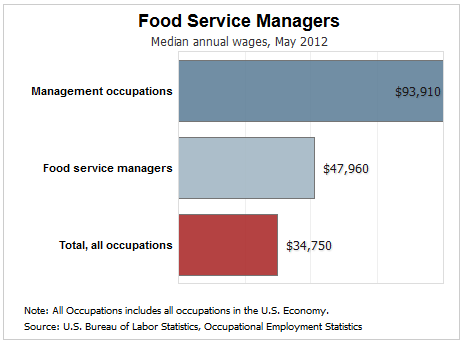 Food service managers are in charge of all operations in restaurants, business or campus cafeterias, hospital food services, and on-property food facilities. This job includes evaluating and training employees, customer service, ordering of supplies and food, inventory, financial tracking, and human resources.  Your time will be spent with both customers and supervising employees. The median annual salary is $47,960 according to the Bureau of Labor Statistics.
Lodging Management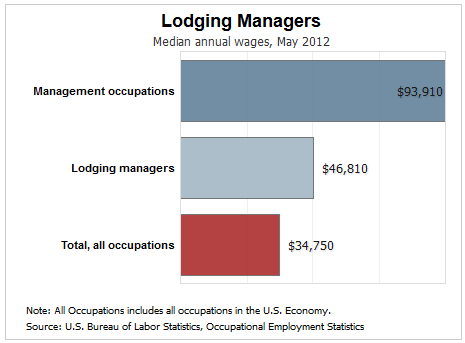 Graduates with hospitality management degrees often pursue careers in lodging management. This includes any property that provides temporary lodging for travelers including hotels, resorts, campgrounds, casinos, cruise ships, and bed and breakfast establishments. They ensure that guests have a great experience and that the establishment is efficiently run and profitable. Duties of a lodging manager include marketing, sales, customer service, financial tracking, and human resources. According to the Bureau of Labor Statistics, the median wage for lodging managers is $46,810 annually. Salaries can be higher in certain locations, specifically those in high demand by tourists.
Convention Centers and Stadiums 
A convention center or stadium manager oversees all operational aspects of the facility. They take an active role in marketing which includes in-house sales, tours of the facility, outbound sales calls to prospective groups and events managers, and preparing sales proposals. They supervise all employees of the center and take an active role in human resources. Budgeting and financial planning also play a key role in this position. Most importantly, convention and stadium managers must ensure that every guest at their facility is given optimal customer service.
Event and Convention Planner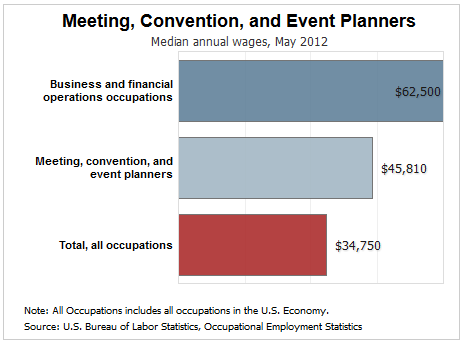 Another avenue to consider is working as an event or convention planner. This position manages the coordination of business meetings and special events, including locations, transportation, and all of the details necessary to have a successful and profitable event. Most event planners work onsite at convention centers, and they also travel to attend events at other locations. The average salary of an event planner is $45,810 per year according to the Bureau of Labor Statistics.
Casino Management 
While casino management jobs are restricted to areas where gambling is legal, this is an area of the hospitality field that can be quite lucrative. This increase in salary also requires an increase in responsibilities. The casino manager is responsible for the entire casino, including the restaurant, gambling, and hotel portions of the business. Because huge sums of money are present, a casino manager must give special consideration to the security of guests, property, and money. They must be excellent at customer service as well as the day-to-day operations.

Is Hospitality Management Your Calling?
If you're looking to start a career in hospitality management, ECPI University's Bachelor of Science in Business Administration with a concentration in Hospitality Management is an excellent way to begin. For more information, contact us today. It could be the Best Decision You Ever Make!
DISCLAIMER – ECPI University makes no claim, warranty or guarantee as to actual employability or earning potential to current, past or future students or graduates of any educational program we offer. The ECPI University website is published for informational purposes only. Every effort is made to ensure the accuracy of information contained on the ECPI.edu domain; however, no warranty of accuracy is made. No contractual rights, either expressed or implied, are created by its content.
Gainful Employment Information
For more information about ECPI University or any of our programs click here: http://www.ecpi.edu/ or http://ow.ly/Ca1ya.