What is Cyber Defense?
Cyber defense used to be a concern for large companies and government agencies, not the average person. But now there is a new breed of hackers, those who target an individual's smartphone, credit card payments, and personal data, stored by small to medium-sized companies.
Cyber defense is all about giving an entity the ability to thwart cyber attacks on-the-go through cyber security. It involves all processes and practices that will defend a network, its data, and nodes from unauthorized access or manipulation. The most common cyber defense activities include:
Installing or maintaining hardware and software infrastructure that deters hackers
Analyzing, identifying and patching system vulnerabilities
Real time implementation of solutions aimed at diffusing zero-hour attacks
Recovering from partially or fully successful cyber attacks
Cyber Security and Businesses
Businesses aren't interested in how you will handle their cyber security, as long as critical data and systems retain their credibility. The weight behind security increases as the sensitivity of data and level of risk increases. A business gathering data including physical addresses will need less security than one that processes credit card payments.
While such data is an incentive to hackers, it doesn't necessarily mean that someone will try to professionally break through the firewall and protection to get that data. In most cases, hackers will walk off if they encounter even the slightest resistance--there are easier targets to be had. 
This gives cyber security a deterrent approach. All your client will need is assurance that he or she can conduct business without worrying about the ever-growing cyber threats.
Common Roles in Cyber Security:
Since cyber security is so broad a field, most departments will have a variety of experts whose combined skills result in formidable cyber security. Depending on the size and scope of the business, a team might consist of:
Information Security Analysts
These professionals work to protect important data from hackers. They may be in charge of creating and implementing policies or strategies to make cyber attacks difficult or impossible, ensure compliance to the policies, and train corporate employees on cyber security.
Lead Software Security Engineers
These experts analyze corporate software and lead teams of security developers tasked with creating custom patches to plug any vulnerabilities.
Chief Information Security Officers
CISOs handle the development, implementation, and maintenance of the security processes needed to protect an entity from risks and threats.
Security Architects
Security architects analyze existing protective measures and recommend better ways to protect systems. The security architect might take things a step farther and design software, hardware, and policies needed to implement the proposed security system.
Penetration Testers
Penetration testers are "white hat hackers," who simulate real hacks with the sole purpose of identifying vulnerabilities in a security system.
Forensics Experts
Forensic experts come in when systems fail and hackers gain access to critical data. The forensic expert will identify how the intruders made their way in and use this data to track down the perpetrators or recommenced future system patches.
How to Become a Cyber Security Expert
Earning a degree in cyber security is a great way to start your journey into this exciting field. But a strong educational background is not all that you'll need. The best, most competitive jobs go to those have experience and also certifications. Becoming certified in a cyber security field validates your knowledge and helps to prove that you will be proficient in your job.
Some of the certifications to consider include:
Certified Information Systems Security Professional (CISSP)
Certified Information Security Manager (CISM)
Certified Information Systems Auditor (CISA)
Global Information Assurance Certification (GIAC)
Certified Ethical Hacker (CEH)
Do you think you'd like to work in the fast-paced world of cyber security? If you're interested in earning a Bachelor of Science in Computer and Information Science with a Major in Cyber and Network Security - Cybersecurity Track, consider ECPI University for your education. With accelerated classes and a year-round schedule you could graduate in as little as 2.5 years. For more information, contact a friendly admissions advisor today.
It could be the Best Decision You Ever Make!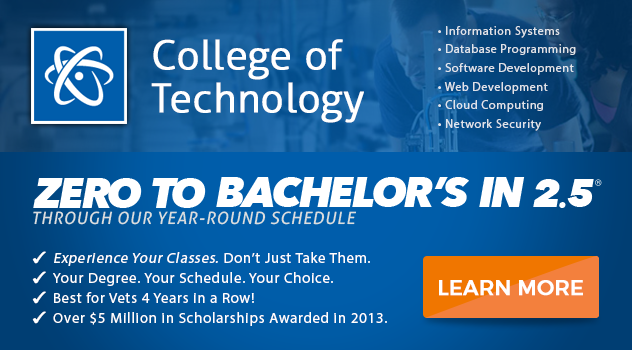 DISCLAIMER – ECPI University makes no claim, warranty, or guarantee as to actual employability or earning potential to current, past or future students or graduates of any educational program we offer. The ECPI University website is published for informational purposes only. Every effort is made to ensure the accuracy of information contained on the ECPI.edu domain; however, no warranty of accuracy is made. No contractual rights, either expressed or implied, are created by its content.For more information about ECPI University or any of our programs click here: http://www.ecpi.edu/ or http://ow.ly/Ca1ya.