What is IT Infrastructure?
Information Technology (IT) becomes more and more important to modern life as so much of everyday existence has become digital. Without IT infrastructure to keep this information organized and operational, so much of our world would cease to function. Some of the people making sure this doesn't happen are IT managers.
While IT managers manage people, they also manage the actual infrastructure, and ensure that everything is running smoothly. Let's take a look at what IT infrastructure is and how IT managers encounter it in their jobs.
How does IT Infrastructure Fit In with IT Management?
IT infrastructure refers to various components required to run IT and IT-enabled operations. These include software, composite hardware, network services, and resources. The infrastructure enables organizations to deliver services and solutions to customers, partners, and employees. It can be deployed on owned facilities or hosted by third-party service providers.
A well-designed information systems infrastructure relies on a coherent implementation that supports responsive change. In turn, organizations can leverage the system to ensure agility, which is vital for responding to new business or administrative initiatives. The entire system is managed by a variety of specialists.
Globalization presents new challenges for IT managers who are expected to implement complex infrastructure that spans many national boundaries. The implementation process requires extensive planning to ensure consistency. A good information technology infrastructure supports corporate initiatives, acquisitions, mergers, and transformations. The system plays an important when it comes to improving operational efficiency and creating meaningful options for the future.
Key Components of IT Infrastructure
Some of the key components of information systems include:
Hardware – comprises routers, switches, data centers, servers, hubs, computers, and more.
Network – covers firewalls and security, internet connectivity, and network enablement.
Operating system (OS) platforms – typically dominated by Windows and Linux systems. The software manages system activities and resources.
Software – incorporates various types of productivity applications. Customer relationship management (CRM) and enterprise resource planning (ERP) programs are good examples.
Making the Most of IT Infrastructure
IT professionals use infrastructure to improve the availability, utilization, and performance of system resources. Maximizing virtualization involves a wide variety of components, such as storage, network, servers, and security apparatus. In some cases, technicians are required to expand the deployment of the latest hyper-converged equipment and other appliances.
Virtualization is designed to enable usage of hardware resources from a single computer by multiple machines. IT experts eliminate the possibility of conflict by isolating the virtual machines. Extensive virtualization comes with a number of benefits, including simplifying management and improving application availability.
Qualified and certified information technology specialists can formulate effective virtualization strategies. The proper implementation provides the best solutions that optimize organizational performance.
Moderate-sized companies may require systems that cover a wide geographical area. The infrastructure also needs to support a variety of access techniques and protocols for communication. Wider Area Networks (WANs), Local Area Networks (LANs), and the Internet play an integral role in the optimal functioning of the systems.
Leveraging IT Infrastructure Management Skills
As an IT manager, you could be expected to use in-depth knowledge and technical skills to keep systems functioning properly. Daily duties entail checking the performance of servers and other components. The role also entails configuring the network and ensuring connectivity on all computers. Hardware components require regular updating.
You might be tasked with the responsibility to troubleshoot the network in the event that the system malfunctions. Designing networks is another common task that requires critical thinking skills. Oftentimes, the viability of business operations is dependent on the smooth running of IT infrastructure. Ultimately, it could be your responsibility to keep all departments connected.
Security in an IT Infrastructure
Security in the network environment is a vital aspect. It ensures uninterrupted internet connection and interoffice communication. Additionally, a secure network protects sensitive information.
Some of the vital skills in the field include the ability to evaluate system and network performance. Communication skills are also key to ensuring a smooth flow of information between the IT staff, management, and non-IT personnel. Complex technical processes must be communicated in an easy-to-understand manner, particularly for non-technical staff.
As an IT management professional, you work closely with other managers and employees to ensure that systems satisfy operational requirements.
Entry-level Skills Required for Success
To work as an IT Manager, you need to demonstrate exceptional problem-solving abilities. Infrastructure management entails the resolution of issues in a wide variety of frameworks. The troubleshooting tasks are usually handled in the shortest time possible. The ability to manage both cloud and in-house information technology infrastructure is valuable in this field.
Some of the key entry-level duties include:
Administer file permissions and shares
Manage the up-time monitoring system
Administration of corporate SPAM filter
Manage tape rotation for system backups
Handle starter process (end-to-end)
Conduct regular cleanups and checks on active directory
Administer group access control systems
Maintain documentation of infrastructure configurations
You may be instructed to handle escalation support services as part of the help desk. The task requires detailed knowledge regarding server and desktop issues. Companies with multiple branches often set up IT hotlines designed to provide assistance to branch IT teams and non-technical staff or customers.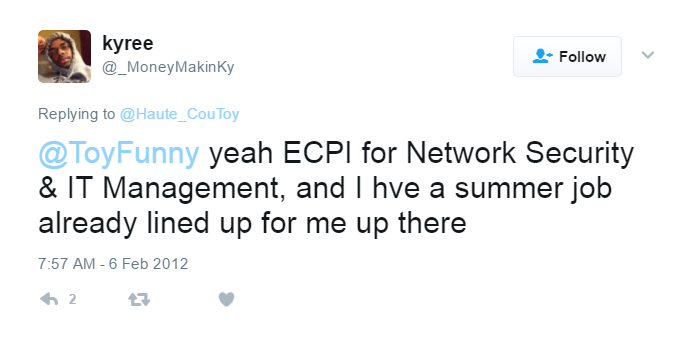 Are you curious about the IT management field? If you're interested in earning a Bachelor of Science in Business Administration with a concentration in IT Management, consider ECPI University for your degree program. Contact a friendly admissions advisor today to learn more.
It could be the Best Decision You Ever Make!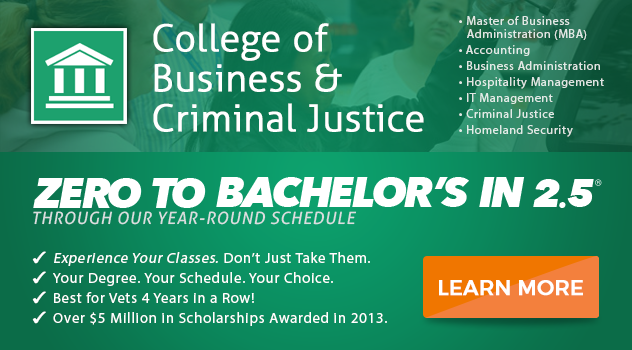 DISCLAIMER – ECPI University makes no claim, warranty, or guarantee as to actual employability or earning potential to current, past or future students or graduates of any educational program we offer. The ECPI University website is published for informational purposes only. Every effort is made to ensure the accuracy of information contained on the ECPI.edu domain; however, no warranty of accuracy is made. No contractual rights, either expressed or implied, are created by its content.
For more information about ECPI University or any of our programs click here: http://www.ecpi.edu/ or http://ow.ly/Ca1ya.