What is it Like to be a Sonographer: Could I Become One?
Do you like solving problems and helping people? Are you interested in a career in the medical field? If so, diagnostic medical sonography may be a rewarding career path for you.
Sonography is a crucial diagnostic tool throughout the health care industry, and skilled sonographers use their in-demand skills to help doctors diagnose everything from kidney stones and benign growths to pregnancy complications and cancer. If you want a job that makes a direct impact on the lives and jobs of others, find out more about the ins and outs of this growing industry.

What Does a Medical Sonographer Do?
Sonographers use sophisticated machines to "see" inside patients' soft tissue. Unlike X-ray imaging equipment, sonography machines don't send any radiation into the body. Instead, they send pulses of soundwaves through the tissue, then measure the soundwaves that bounce back.
These waves give the machines enough information to produce accurate images of internal organs and anything inside them, from growing fetuses to growths and changes that may prompt a need for treatment.
What Would I Study in this Career Field?
While studying to become a diagnostic medical sonographer, students learn about the human anatomy and medicine, but they also learn technical and interpersonal skills that are crucial for the job.
For example, as a sonography student, you learn how to interpret sonographic images and operate the imaging equipment, as well as techniques for keeping patients comfortable and communicating with other medical staff. You'll need both technical knowledge about the equipment and scientific knowledge about the human body, so that you can provide accurate, immediate results that improve your patients' care.
What Does the Workday of a Sonographer Look Like?
Your day-to-day demands will depend on your workplace and its specialty. If you work for an obstetrician's private practice, for example, you will interact with expecting parents who come to you as scheduled to monitor fetus growth and look for complications.
If you work for a hospital, you might work days, nights, or both, taking imaging equipment to the emergency room or patients' bedsides as needed. As your patient list accumulates throughout the day, you may perform anything from abdominal scans to check for appendicitis to pelvic scans to look for ovarian or testicular cancer.
Because ultrasound imaging is safer than radiation and effective at diagnosing a wide variety of medical conditions, many different physicians and medical facilities employ sonographers. A degree in sonography could lead to many different lifestyles and work environments, and your options multiply if you pursue a specialty like cardiology or gynecology. Laboratories, universities, public health care clinics, hospitals, and private practices are all options for diagnostic medical sonographers.
Who Should Work as a Diagnostic Sonographer?
Because diagnostic sonography is such a dynamic and versatile career, it attracts a surprising variety of personalities. For example, if you enjoy meeting new people and confronting new challenges every day, you might enjoy the stimulating environment of sonography in a hospital or clinic. If you're a curious person who loves to learn how things work, sonography may satisfy your desire to make new discoveries and help physicians solve problems.
Sonography is also a satisfying, hands-on career choice for the detail-oriented and technically savvy. Regardless of your specialty or work environment, you will spend your shifts as a sonographer solving problems, noticing tiny details, and perfecting your hand-eye coordination.
If you're good with computers or passionate about technology, you will enjoy the opportunity to use innovative ultrasound equipment and produce "snapshots" that are more accurate and realistic than ever before.
Are you interested in sonography? If you want to earn an Associate of Applied Science Degree in Diagnostic Medical Sonography, ECPI University offers this program at an accelerated rate. For more information regarding this exciting opportunity, connect with a helpful admissions officer today.
It could be the Best Decision You Ever Make!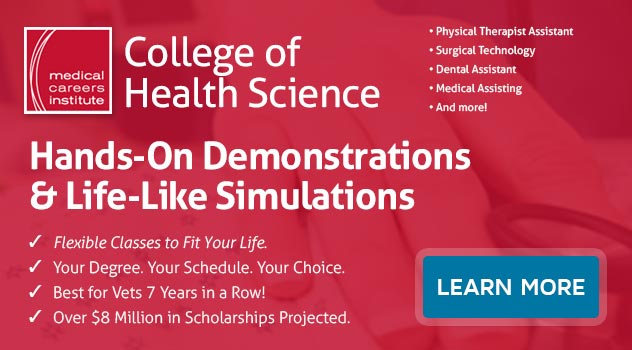 DISCLAIMER – ECPI University makes no claim, warranty, or guarantee as to actual employability or earning potential to current, past or future students or graduates of any educational program we offer. The ECPI University website is published for informational purposes only. Every effort is made to ensure the accuracy of information contained on the ECPI.edu domain; however, no warranty of accuracy is made. No contractual rights, either expressed or implied, are created by its content.
Gainful Employment Information – Sonography - Associate's
For more information about ECPI University or any of our programs click here: http://www.ecpi.edu/ or http://ow.ly/Ca1ya.