What is Online Education Like?
Earning a degree online is very similar to earning a degree in a classroom. It requires hard work, dedication, and determination. Like everything that is earned, it is not an "easy ride" or a "walk in the park." Earning an online degree requires the same type of preparation and follow-through that a regular classroom requires. There is one major difference. It is that students who are successful in the online classroom are those who adapt quickly to the differences between the traditional classroom and the online environment.
Learning the Learning Management System (LMS)
Each online class is run through an LMS. This system grants access to the course syllabus, course lectures, and course materials. It also keeps track of the student's grades, facilitates contact with professors, and makes it easy for students to interact with their peers within the online class.
First time students need to spend some time acclimating themselves to the LMS and the features it offers. Most are intuitive and easy to master. Students should spend some time navigating the system and discovering the best way to utilize all the features that are available.

Asynchronous vs. Scheduled Classes
Most online classes have a self-paced component. This allows you to complete their work at a speed that works with your schedule. It also allows you to jump ahead when you master a particular segment.
Some online courses will also feature a live component. During these sessions, videoconferencing makes it possible for you and other online students to interact directly with the professor and engage in class discussion. This is crucial because it helps strengthen your understanding of the materials. It also helps build connections between ideas and theories, as well as peers and professors.
The Investment of Time
Most online students spend between 15-20 hours per week on their courses. As a general rule, you can expect to spend six hours per week for every credit hour you sign up to take. This is similar to that of their peers in traditional classrooms. When you sign up for online classes, you are signing up for a part-time job.
The advantage to the online classroom is that you can do this job whenever and wherever it fits into your schedule. This saves you time on commuting and makes it possible for you to squeeze lessons in throughout the day without having to make major adjustments to your regular work and family schedule.
Assignments 101
Online classrooms are not much different than traditional classrooms when it comes to assignments. You will still need to write papers, take exams, participate in discussions, and answer questions from the professor. Where the online classroom may differ is in regard to exams.
Some courses require students to visit a testing center with an on-site proctor while other exams may be taken in a virtual classroom where the professor can monitor your work. This depends on the course, the program, and the professor so it is something you will want to check early on in the course so that you know what is expected of you.
Self-Determination = Success
Every student has to have a level of self-determination to succeed. Online students need to have just a little bit more. It is that extra bit of oomph that can help them get over the hurdles that a tough lesson or a hard week can bring.
Even the best students have to work at motivating themselves from time to time. Once you master the art of motivating yourself, there is no obstacle or hurdle you cannot overcome. This will serve you well as you graduate and enter your new profession with a tenacity to succeed that surpasses your peers.
Online Students are Highly Diverse
The online classroom is evolving. However, the constant is that online students come from all backgrounds, genders, and demographics. Many have families and full-time jobs they balance with their coursework. Approximately 29% of undergraduates are full-time students, while 32% of graduate students study full-time.
Is Online Education Right for You?
Are you interested in online education? Do you want to learn on your own time, at your own pace, and fit a degree program into your busy schedule? If so, ECPI University offers degree programs in a variety of fields, including technology, business, and criminal justice. For information about these programs, connect with a friendly admissions advisor today.
It could be the Best Decision You Ever Make!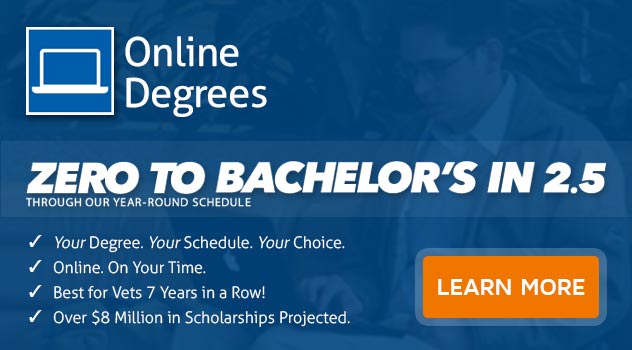 DISCLAIMER – ECPI University makes no claim, warranty, or guarantee as to actual employability or earning potential to current, past or future students or graduates of any educational program we offer. The ECPI University website is published for informational purposes only. Every effort is made to ensure the accuracy of information contained on the ECPI.edu domain; however, no warranty of accuracy is made. No contractual rights, either expressed or implied, are created by its content.
For more information about ECPI University or any of our programs click here: http://www.ecpi.edu/ or http://ow.ly/Ca1ya.