What is the Best Cyber Security Certification?
If you have ever been interested in pursuing a career in cyber security, it's likely that you are familiar with the issue of certification. Getting certified is an essential step to landing a good cyber security job, right after a solid cyber security education.
So what is IT (information technology) certification anyway? Why is it so important to this field? Most significantly, what are some of the best certifications to get if you want to land your dream job?
Here is a guide to cyber security certification, including a list of some of the best cyber security certifications to get in order jump-start your career.
What is certification?
IT certification is a designation demonstrating that you have professional-level knowledge and aptitude in that certification's area of computer science. You don't get certification in a university degree program; certifications are provided by third parties after an assessment. However, a good degree program will provide training so you can be prepared to take a variety of certification exams upon graduation.
Why is certification important?
Simply put, the vast majority of cyber security jobs require at least one form of IT security certification. With cyber security being more important than ever before, companies aren't going to hire people who don't have proof that they can plan and execute a sound cyber security strategy. Certifications provide that proof.
Important IT Security Certifications
Let's take a look at some of the common certifications that employers are looking for, aside from a degree in cyber security. Consider your interests as well as the job you're looking for when deciding which cyber security certification to aim for.
Cisco Certified Network Associate (CCNA)
Cisco hardware is used by businesses around the world. Understanding Cisco systems will open up a lot of opportunities for you in the world of business IT security. CCNA certification proves that you understand how to install and maintain business-level router and internet hardware. It also proves that you can troubleshoot common problems businesses have with their web connections, including Wi-Fi connectivity and security and network stability.
Microsoft Certified Systems Engineer (MSCE)
Again, the sheer abundance of Microsoft hardware and software in workplaces makes Microsoft certification a must. MCSE certification includes a number of specializations that you can choose to tailor your resume, including cloud platforms and infrastructure, business applications, and data management and analytics.
CompTIA A+
CompTIA A+ certification is one of the most important entry-level certifications you can acquire. It proves that you understand basic computer maintenance, including building, maintaining, and repairing personal computers. Although it doesn't focus on cyber security, getting CompTIA certification is essential for expanding your career options. Consider it a significant foot in the door.
EC Council Certified Ethical Hacker
You might have done a double take on seeing this one's title, but it's true; you can be a certified hacker, one dedicated to protecting data from criminal hackers. This certification proves that you understand how to examine potential hacker targets for vulnerabilities and identify them before cyber criminals do so they can be repaired.
If you want even more advanced certification, you can apply to become an EC Council Certified Ethical Security Analyst, which tests even deeper knowledge and understanding of hacking methodology and constructing sound cyber security infrastructures.
Certified Information Systems Security Professional (CISSP)
If you are interested in building and maintaining cyber security systems for businesses, this is a great certification to have. CISSP certification verifies that you have a deep understanding of every aspect of network security, and that you know how to build a security system that will withstand sophisticated cyber attacks.
If you're interested in cyber security certifications and the knowledge to help you earn them, ECPI University offers the opportunity for both. Offering a Bachelor of Science in Computer and Information Science with a Major in Cyber and Network Security - Cybersecurity Track, you can learn more by connecting with a friendly ECPI University admissions counselor today.
It could be the Best Decision You Ever Make!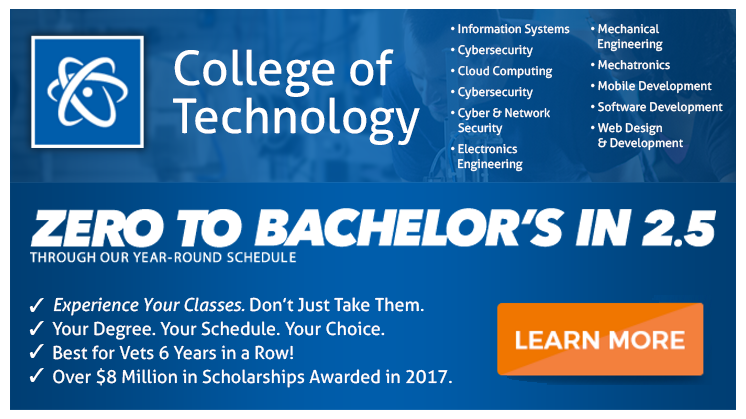 DISCLAIMER – ECPI University makes no claim, warranty, or guarantee as to actual employability or earning potential to current, past or future students or graduates of any educational program we offer. The ECPI University website is published for informational purposes only. Every effort is made to ensure the accuracy of information contained on the ECPI.edu domain; however, no warranty of accuracy is made. No contractual rights, either expressed or implied, are created by its content.
Gainful Employment Information – Cyber and Network Security - Bachelor's
For more information about ECPI University or any of our programs click here: http://www.ecpi.edu/ or http://ow.ly/Ca1ya.