What is the Future of Mobile Security?
What's in store for this part of cyber security?
Mobile devices like smartphones and tablets have transformed the way people connect to the internet. However, the platforms also contribute to the swelling and complexity of cyber threats. As a result, software companies face an ongoing arms race. New, advanced security technologies are being rolled out in response to the ever-changing nature of threats. Lawmakers are playing their part by introducing tougher measures through regulation, but keeping up is proving difficult. This is why cyber security for mobile devices is more important than ever.
Smartphones face the greatest risk going forward. They represent a highly lucrative target due to the extensive variety of attack vectors. From ransomware and headless worms to two-faced malware, these threats incite considerable apprehension, given all that is at stake. With drive-by attacks, phone users unknowingly expose devices to fingerprinting while surfing the internet. This allows cyber criminals to identify vulnerabilities.
Relentless attackers are always on the hunt for the next big hack. Attacks that were resoundingly successful on personal computers are being employed on mobile devices.
Ransomware and Mobile Phishing
Attackers are experimenting with approaches, such as social engineering to gain access to sensitive information without permission. They are taking advantage of SMS messages and mobile apps to inject malware. Users unwittingly click on infected links because the messages appear as if they originate from trusted sources.
The use of text messages is a relatively new frontier. On the other hand, ransomware is another technique that will most likely become prevalent. It is designed to block users from accessing an infected device or file until a monetary reward is paid. The majority of ransomware infections are targeted at individuals using Android mobile phones.
Cryptocurrency Mining Attacks
Attackers are surreptitiously turning mobile devices into digital currency mining bots. The clandestine activities manifest in the form of rapid loss of battery power or overheating. The attacks target a variety of currencies, including Dogecoin, Bitcoin, and Litecoin. Android devices are most affected by the threat. In most cases, the phones are infiltrated by malware using a CPU mining code derived from legitimate apps. The digital gold rush is inspired by the high value of the currencies, especially Bitcoin.
Cross-platform Banking Attacks
Known as the 'man in the browser' attack, the cross-platform banking technique involves the deployment of malware on the user's mobile device. It is used to detect and spy on banking activities. Once the user logs into an online bank account, the malware intercepts banking credentials before encryption takes place.
Infiltrating Nearby Devices
This form of cyber attack allows criminals to enjoy direct network access using an infected mobile device. The hackers employ social engineering and client-side attacks to achieve their aims. The compromised mobile device helps criminals breach a network perimeter. Gaining access to the network creates an opening for attacking numerous devices. These activities are aimed at harvesting sensitive data.
Countering Mobile Threats
A number of protocols and technologies are used to bolster security and protect privacy. Mobile software developers implement varying techniques designed to counter specific threats. Some of the common methods include:
Storage segmentation prevents malware infections from spreading by separating data.
Remote wiping allows you to forbid third parties from accessing data if a device is lost or stolen
Full device encryption plays a crucial role when it comes to securing sensitive information
Key management helps control access to downloaded applications and also ensures that new apps are legitimate
Faster patch release cycles help reduce vulnerability levels by closing gaps for new malware to cause havoc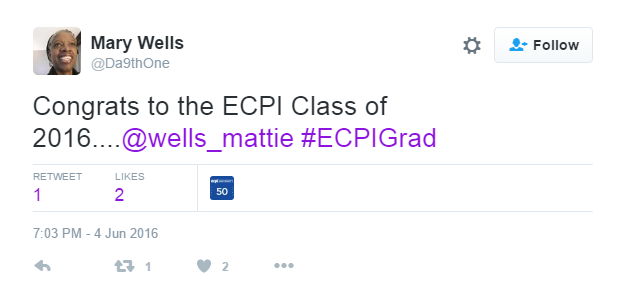 Are you interested in countering cyber threats and ensuring mobile integrity? If cyber security is something you're passionate about, why not find out more information about turning that passion into a career? At ECPI University, we offer three levels of education in cyber security. There's an associates degree, bachelor's degree, and master's degree programs. Contact ECPI University today to find out if our accelerated schedule and year-round classes are a good fit for you.
It could be the Best Decision You Ever Make!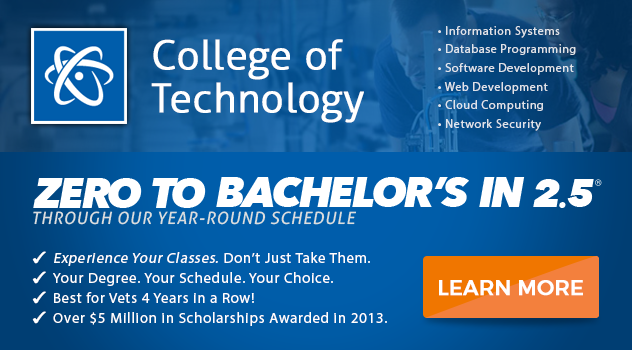 DISCLAIMER – ECPI University makes no claim, warranty, or guarantee as to actual employability or earning potential to current, past or future students or graduates of any educational program we offer. The ECPI University website is published for informational purposes only. Every effort is made to ensure the accuracy of information contained on the ECPI.edu domain; however, no warranty of accuracy is made. No contractual rights, either expressed or implied, are created by its content.
Gainful Employment Information – Cybersecurity - Master's
Gainful Employment Information – Cyber and Network Security - Bachelor's
For more information about ECPI University or any of our programs click here: http://www.ecpi.edu/ or http://ow.ly/Ca1ya.