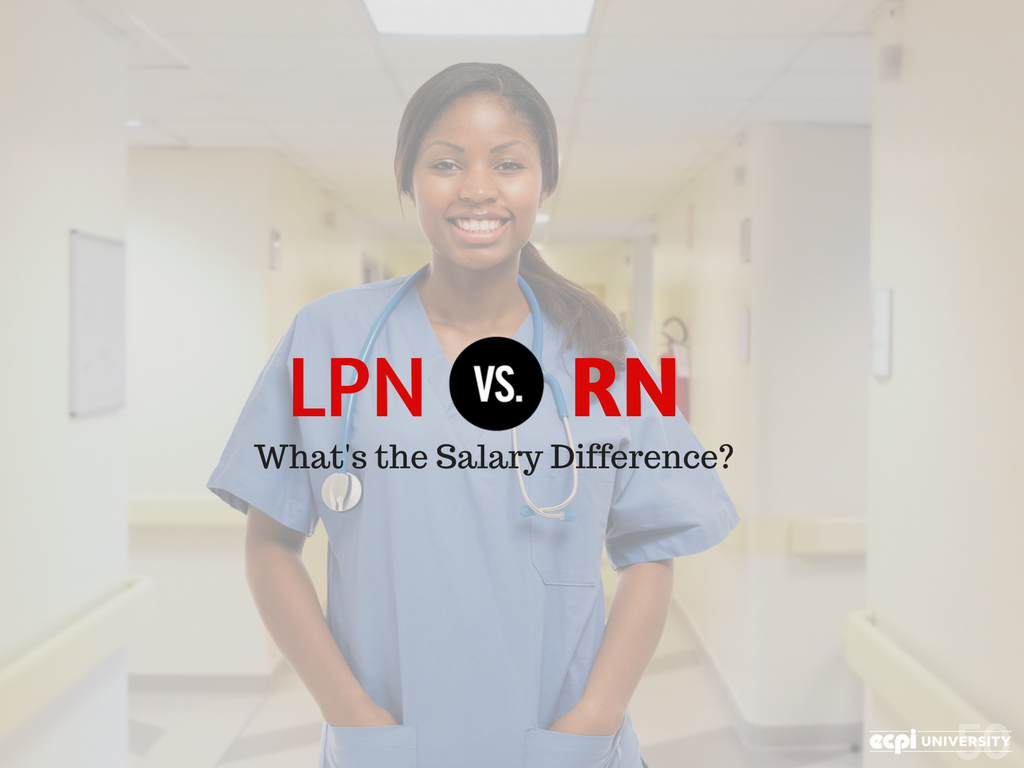 What is the Salary Difference Between an LPN and RN?
Those interested in health care may be deciding between pursuing the educational requirements of a licensed practical nurse (LPN) and a registered nurse (RN). 
If you're deciding between the two job titles, you should really evaluate all the details and make the decision that's best for you. There's no clear cut answer to whether it's better to aim for LPN jobs or RN jobs. And remember, it's always possible to continue your education while you're working as a LPN so that eventually you can enjoy the benefits of a qualified RN.
What's the Difference in Educational and Experience Requirements?
The educational requirements of a LPN are less extensive than those required of a RN. An individual hoping to land a job as a LPN can complete a certificate program in as little as 15 months. On the other hand, an individual hoping to become a RN will probably need to study for at least 18 months to possibly 2 years, before being able to start working.
A certificate program for a LPN will typically be much more practical and involve less classroom study and more clinical study than a program for a RN will require. A LPN educational program might therefore be ideal for an individual hoping to work in health care but hoping to avoid a lot of the highly demanding curriculum of an academic program for a RN. It's important to note that a RN will be required to study difficult subjects such as microbiology, anatomy, and chemistry before completing a degree program that qualifies a student to take the RN exam.
Jobs for RNs and LPNs
While the educational requirements are typically more stringent for an RN than they are for a LPN, it's important to note that everyday job demands may be more difficult for a LPN than they are for a RN. A LPN may be expected to perform very basic and mundane health care tasks such as emptying bedpans, bathing patients, and cleaning up after patients.
A RN can be expected to take on more involved and intellectually demanding job tasks. However, the exact job demands of a LPN vs. a RN will depend on where nurses find jobs and whether or not they have had the time in their current positions to move up and advance to positions with more responsibility.
When it comes to both pay and job opportunities, it pays to become an RN. If you are pursuing a nursing degree and you don't have the time to complete a RN program, consider finding work as a LPN and then continuing your studies part time so that you can work your way up to the salary of a RN over time.
Are you interested in the field of nursing? Whether you want to start with a Diploma of Practical Nursing to become an LPN, or you're ready to dive into an Associate of Applied Science in Nursing degree to become an RN, ECPI University offers the educational background you'll need to start your nursing journey. For more information, contact a helpful ECPI University admissions representative today.
It could be the Best Decision You Ever Make!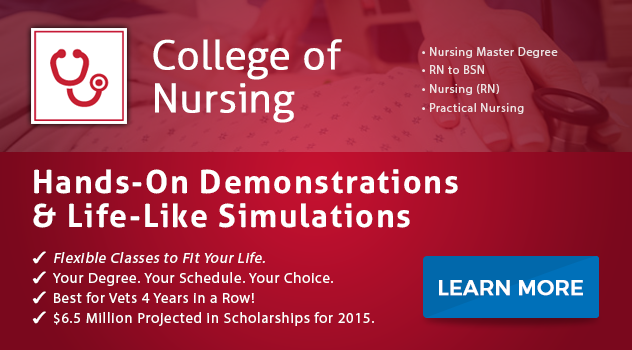 DISCLAIMER – ECPI University makes no claim, warranty, or guarantee as to actual employability or earning potential to current, past or future students or graduates of any educational program we offer. The ECPI University website is published for informational purposes only. Every effort is made to ensure the accuracy of information contained on the ECPI.edu domain; however, no warranty of accuracy is made. No contractual rights, either expressed or implied, are created by its content.
For more information about ECPI University or any of our programs click here: http://www.ecpi.edu/ or http://ow.ly/Ca1ya.