What's the Optimal IT Cybersecurity Curriculum: Are All Graduate Degree Programs Created the Same Way?
As more and more people embrace the Internet, threats like Cybercrime, cyberwarfare, and cyberterrorism continue to rise. As a result, cybersecurity has become a critical aspect of everyone's daily life.
Many organizations rely on networks that contain sensitive information like customer data, addresses, and banking details. They, therefore, need trained cybersecurity professionals to safeguard this data. Earning a master's degree in cybersecurity could help you on your way in this exciting career path.

Courses in a Master's in Cybersecurity Program
Here are five common courses you might encounter in your masters in cybersecurity degree program:
Cryptology: The course introduces students to the principles and practices of modern cryptology, including digital signatures, hash functions, and protocols, with explorations of applicable field methodologies and theory.
Intrusion Detection: The course explores a broad range of software, methods, and other cybersecurity tools used in intrusion detection today. While prevention is important, most advancements in cybersecurity come after a successful intrusion, making intrusion detection one of the most important aspects of cybersecurity.
Ethical Hacking: Ethical hacking courses explore the use of techniques that hackers use to test a system for potential vulnerabilities. Also known as "white hat" hacking, ethical hacking is executed by professionals who focus their skills to help improve the strength of networks by identifying weaknesses before cybercriminals do.
Algorithms: These courses cover various algorithms used in threat detection and monitoring. Algorithms are critical tools that help professionals to monitor networks more efficiently and maintain security.
Digital Forensics: These courses are designed to help learners explore how professionals investigate breaches and causes of various events. Collecting evidence is important in understanding how to adapt networks to prevent future events.
Benefits of Taking a Master of Science in Cybersecurity Online
You can earn your masters of science in cybersecurity either online or on campus. Online cybersecurity training has grown in popularity over the last couple of years for several reasons. They include:
Saves on Transportation Costs
A key element of online learning is that it comes to you. You won't have to spend huge sums of money traveling to college to attend classes; all you need is a computer and an internet connection.
Improved Focus
Online training and off-site training share a common element: you can get away from your day to day activities and work commitments and focus on your studies. Online training, in particular, allows you to take your studies wherever you need to in order to study. You could go to the library, a quiet coffee shop, or stay right in your living room. The world is your classroom.
Comfort
With online training, you can attend classes in pajamas or while sitting on a couch. Most online programs allow audio and video chats, but most conduct business through email or across message boards.
One-on-one Educator Time
Online programs allow for as-needed one-on-one time with your instructor. You can ask questions while you study and have your instructor look at your labs and reset them as required. Moreover, you can continue with conversations after class frames.
Are You Ready to Take On Your Masters?
Interested in learning more about cybersecurity? Earn a Master of Science Degree in Cybersecurity through ECPI University's online, accelerated program. For more information, connect with one of our knowledgeable admissions counselors today.
It could be the Best Decision You Ever Make!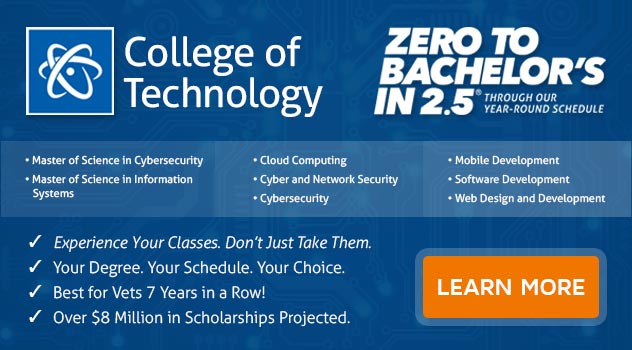 DISCLAIMER - ECPI University makes no claim, warranty, or guarantee as to actual employability or earning potential to current, past or future students or graduates of any educational program we offer. The ECPI University website is published for informational purposes only. Every effort is made to ensure the accuracy of information contained on the ECPI.edu domain; however, no warranty of accuracy is made. No contractual rights, either expressed or implied, are created by its content.
For more information about ECPI University or any of our programs click here: http://www.ecpi.edu/.