What Should I Major in to Be a Nurse Practitioner?
Obtaining a nursing degree is a great option for those that are looking for a career in the medical field. Nurses play an integral role in providing patient care as well as an important resource for physicians and other healthcare workers. There are also many different career options as you can continue your education to move up from ADN to BSN to MSN, gaining more responsibilities and greater income possibilities as you go.
With our aging population and Baby Boomer's choosing to stay more active in their older years, the demand for medical and preventative care is more important than ever. This makes the job market very bright for those entering the medical fiend and particularly nursing. One thing for certain, a career in nursing is very rewarding.

Which is the Right Nursing Degree for You?
Many nurses begin their careers with an Associate Degree in Nursing (ADN), as it one of the entry-level positions for those in the nursing field. Some nursing schools that offer year round courses and accelerated education enables you to earn your degree in as little as 18 months.
As a licensed RN your job profile is very broad. You will attend to patients during diagnosis, recuperation, and recovery phases. You may be responsible for explaining diagnoses and tests as well as conduct tests and administer medication. Perhaps the most important part of being a nurse is being companionate to patients and their families and help them understand their health implications.
Where Can I Go from ADN?
If you want to continue your education and earn additional credentials, you can earn your Bachelor of Science Degree in Nursing (BSN) or even a Master of Science Degree in Nursing (MSN), both build off the registered nursing degree.
Those that have their BSN have even more opportunities available to them and a new goal by the American Nursing Association is that 80% of all nurses will have their BSN by 2020. There are many benefits for those that pursue their bachelor's degree. In order to become an administrator and out of clinical care, you must have at least a BSN. Having a BSN shows that you have had in-depth communication, leadership and critical thinking skills.
Already Have a BSN and Want to Do More with Your Career?
For those that want to take their nursing careers to the next level will often get their Master of Science in Nursing degree (MSN). You would have to have a BSN before getting a MSN. It requires more education, typically in a specialty such as oncology, nursing administration or education.
Most nursing programs offer online courses so that those pursuing more education can continue to work, while earning their advanced degrees.
Choosing the Right School for Your Nursing Degree
ECPI University offers multiple degree programs for nursing students, including the Bachelor of Science in Nursing Degree (BSN). With year-round classes and an accelerated program, you could earn your degree sooner and start looking for work faster. For more information about this exciting program, connect with a friendly admissions advisor today.
It could be the Best Decision You Ever Make!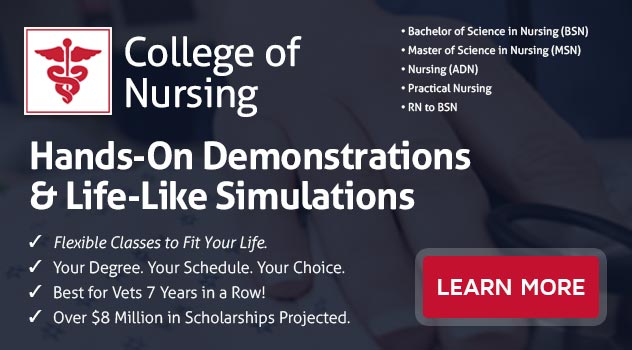 DISCLAIMER – ECPI University makes no claim, warranty, or guarantee as to actual employability or earning potential to current, past or future students or graduates of any educational program we offer. The ECPI University website is published for informational purposes only. Every effort is made to ensure the accuracy of information contained on the ECPI.edu domain; however, no warranty of accuracy is made. No contractual rights, either expressed or implied, are created by its content.
Gainful Employment Information – Bachelor of Science in Nursing – Traditional Track
For more information about ECPI University or any of our programs click here: http://www.ecpi.edu/ or http://ow.ly/Ca1ya.