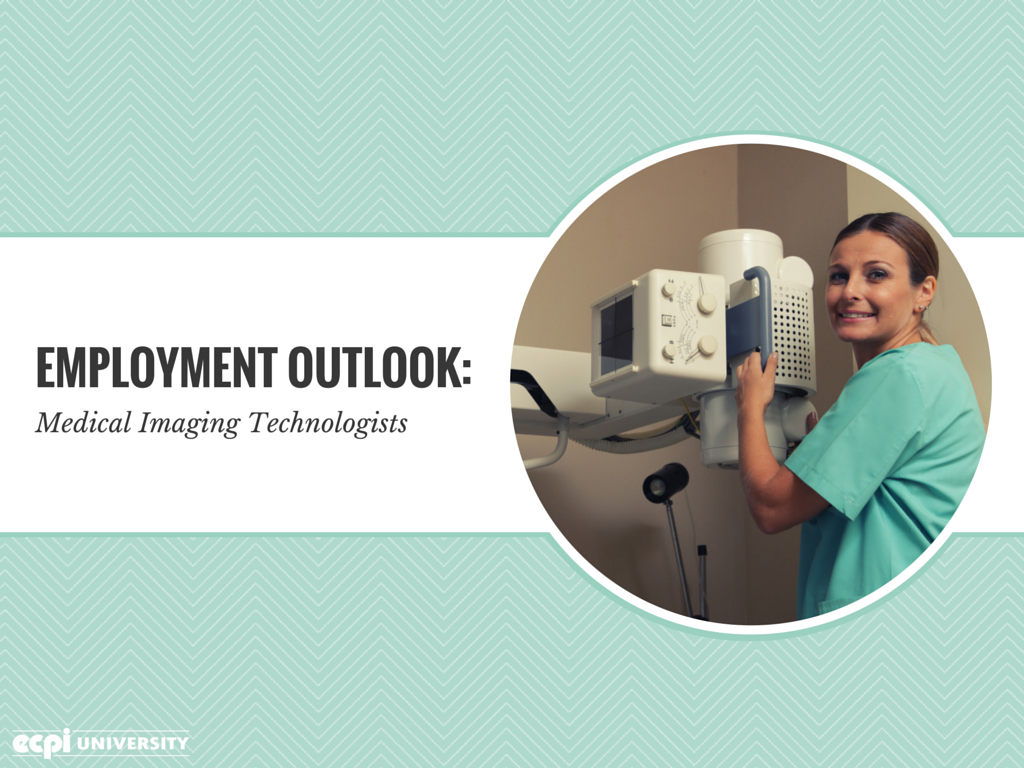 A career as a Medical Imaging Equipment Technologist can be ideal for those who have always enjoyed tinkering with machines and learning how they work. Technologists are an integral part of many medical organizations, as they maintain and repair medical imaging machines and keep them in reliable working condition. What's more, the field of medical equipment repair is expected to have significant growth, making this career an attractive option for those seeking a position in healthcare.
How do you become a Medical Imaging Equipment Technologist?
The necessary education for a Medical Imaging Equipment Technologist varies based on the position. Positions that focus on simple repairs may not require a formal degree; instead, technologists are able to learn through on-the-job training.
In order to repair complex pieces of medical equipment, an associate's degree is required. Technologists have a bit of flexibility when it comes to their major, but engineering and biomedical equipment technology are two popular options.
An associate's degree provides potential technologists with a firm foundation of electricity that makes it possible to perform advanced repairs.
How much can a Medical Imaging Equipment Technologist expect to earn?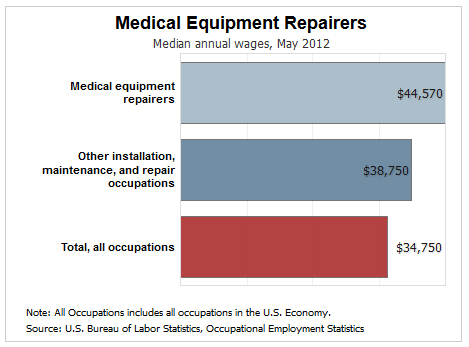 According to the Bureau of Labor Statistics, as of 2012, the median yearly wage for a Medical Imaging Equipment Technologist was $44,570. The top 10 percent of technologists were able to earn an annual salary greater than $72,080, while the bottom 10 percent learned less than $26,550.
The Bureau of Labor Statistics reports that individuals employed by state, local, and private hospitals had the highest median salary of approximately $48,870 a year, while those working for health and personal care stores earned the smallest wage of $35,050 a year.
What is the employment outlook for a Medical Imaging Equipment Technologist?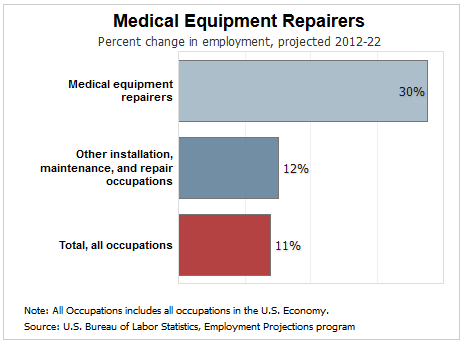 According to the Bureau of Labor Statistics, through 2022, the demand for Medical Imaging Equipment Technologists is anticipated to grow 30 percent. This growth rate is considered to be faster than average.
Several factors drive this job growth, including a rapidly increasing population of elderly citizens and new medical technology. Also, people are living longer. As these individuals age, they often need more medical tests. An ample supply of medical imaging equipment is required to perform this testing, and technicians must be hired to keep equipment in proper working order.
Technological and design advances will likely result in the creation of equipment with more capabilities and a higher degree of accuracy. Hospitals and medical offices will outfit their businesses with this new equipment, all of which must be maintained and repaired.
In addition to hospitals and medical offices, medical supply stores, equipment repair companies, medical equipment wholesalers, and retailers who sell medical equipment also have a need for Medical Imaging Equipment Technologists.
What is the work environment like for a Medical Imaging Equipment Technologist?
The work environment for technologists can be fast paced; technologists must work to repair equipment as soon as possible so that medical professionals can care for patients.
Technologists who are self-employed or work for a repair company often have to travel to the site of the equipment. At times, technologists may be required to be on-call for weekend and evening work. In some industries, technologists have flexibility concerning what hours they work. Though the majority work full time, there are part time positions available.
Electronics Engineering Student Inspires and Excels | ECPI University. http://t.co/d0GnAPJTJK

— Tyrone Taborn (@BlackEngineer) April 6, 2015
How to Become a Medical Equipment Repairer
If the idea of being able to work with tools and advanced equipment on a daily basis sounds appealing, a career as a Medical Imaging Equipment Technologist may be right for you. ECPI University offers an accelerated degree program that makes it possible for students to earn their Associate of Science degree in Electronics Engineering Technology with a concentration in Medical Imaging Equipment Technology in as little as 1.5 years. Just imagine: in less than two years, you could go from a job that you dread to one that you look forward to. Contact us and learn why ECPI University could be the Best Decision You Ever Make!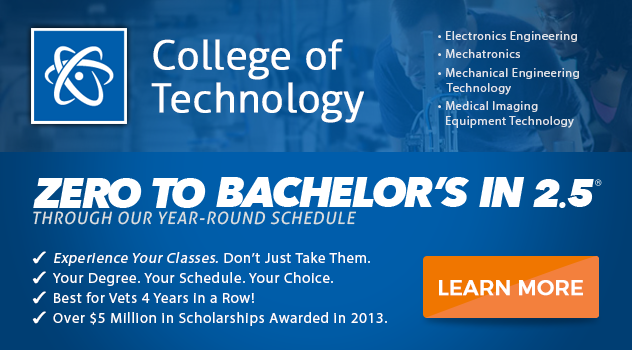 DISCLAIMER – ECPI University makes no claim, warranty or guarantee as to actual employability or earning potential to current, past or future students or graduates of any educational program we offer. The ECPI University website is published for informational purposes only. Every effort is made to ensure the accuracy of information contained on the ECPI.edu domain; however, no warranty of accuracy is made. No contractual rights, either expressed or implied, are created by its content.
Gainful Employment Information
For more information about ECPI University or any of our programs click here: http://www.ecpi.edu/ or http://ow.ly/Ca1ya.