Where Can Homeland Security Work in the World?
Homeland security plays a critical role in the protection of our nation. There are numerous disciplines within the homeland security docket, including emergency response teams, counter-terrorism units, and cybersecurity professionals. While many people associate homeland security with terrorist attacks, this career shoulders a broader set of responsibilities.
Homeland security professional work in different fields to execute various duties, including:
Making preparations and mitigating damages from security threats
Gathering and disseminating intelligence information to prepare for any attack
Coordinating responses to natural disasters like floods, hurricanes, and earthquakes
While these specific roles vary depending on your assignment, one thing that is common to all homeland security professions is the commitment to help safeguard the country and the public from external threats.

Homeland Security Overview
The world is increasingly becoming dangerous, and protecting the nation from complex attacks require specially trained professionals who can dedicate their time to tracking, intercepting, and prosecuting potential terrorists. America's National Security Department considers Homeland Security indispensable owing to the vital role it plays in protecting the citizens from hostile nations and terrorists.
A bachelor degree should equip students with the knowledge and skills to:
Understand the Department of Homeland Security's policies and procedures
Follow security and surveillance principles
Apply the knowledge surrounding Homeland Security legal issues
Gather intelligence information for protecting the nations critical infrastructure
Understand the application of NIMS (National Incident Management System) to the functionalities of Homeland Security
Where Can Homeland Security Work?
The key duty of the Department of Homeland Security (DHS) is to provide security to the country's major airports and other major corridors that might be susceptible to illegal entry of people planning to harm US citizens or destroy properties. Homeland security professionals work in different sectors, but the biggest employer of homeland security professionals is surprisingly the Department of Homeland Security.
With multiple offices within and outside Washington DC, the DHS employs about 240,000 professionals, making it the third largest government department in the US. Earning a Bachelor of Science Degree in Criminal Justice with a concentration in Homeland Security can offer you incredible leadership opportunities with and beyond the department.
Other than the DHS, several global companies have established security and international investigation units that work to protect against money laundering, piracy, fraud, and other crimes that could cause harm to their business or employees. Common homeland security employers include:
Government Agencies
The US Coast Guard
Transportation Security Administration
Federal Bureau of Investigations (FBI)
Centers for Disease Control and Prevention
U.S. Customs and Border Protection
US Secret Service
Federal Emergency Management Agency
Naval Criminal Investigative Service
State and Local Governments
U.S. Department of State
Many local cities and towns seek leaders in emergency management while most states require homeland security professionals to work in offices like Bureau of Infectious Disease, Hazardous Materials Division, Bureau of Public Health, IT Division, Emergency Management Agency, Emergency Medical Services, and much more. In the private sector, manufacturers, banks, ports (both aviation and maritime) provide lucrative career opportunities for homeland security professionals.
Career Opportunities Abroad
It's inaccurate to think that a career in homeland security can only fetch jobs within the US. There are numerous job opportunities abroad. The Department of Homeland Security provides support services to several ports and other transportation corridors that are frequented by US citizens, military personnel, and government officials. Through collaborations with foreign governments, multilateral organizations, global businesses, the DHS hires homeland security professionals to take up leadership roles in matters security.
What type of education and skills do I need for a career in homeland security?
The Department of Homeland Security often hires professionals with backgrounds in law enforcement, military, and security agencies. But, with a bachelor's degree in Homeland Security, you stand a better chance to land a job overseas. A homeland security degree program should equip you for a career in law enforcement, cybercrime investigation, management of hazardous materials, and commercial and industrial security. You could increase your demand by learning an extra foreign language like Chinese, French, Arabic, Swahili, or Hindi.
Are you interested in a career that could take you around the world? If you want to earn a Bachelor of Science in Criminal Justice with a Focus in Homeland Security, consider ECPI University for your education. With accelerated classes and a year-round schedule, connect with a helpful admissions advisor for more information.
It could be the Best Decision You Ever Make!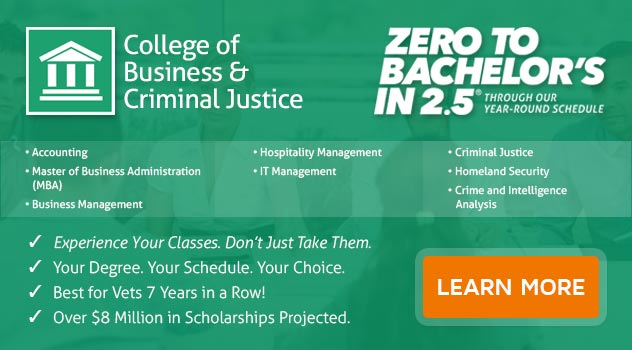 DISCLAIMER – ECPI University makes no claim, warranty, or guarantee as to actual employability or earning potential to current, past or future students or graduates of any educational program we offer. The ECPI University website is published for informational purposes only. Every effort is made to ensure the accuracy of information contained on the ECPI.edu domain; however, no warranty of accuracy is made. No contractual rights, either expressed or implied, are created by its content.
Gainful Employment Information – Homeland Security - Bachelor's
For more information about ECPI University or any of our programs click here: http://www.ecpi.edu/ or http://ow.ly/Ca1ya.