Why Does Nursing Need Theory as Well as Practical Application?
The most important thing you should know about nursing even before you can decide on whether to become a nurse is that a career in this field is much of a calling. Therefore, if you have an innate desire to help people, then this may be the right career for you. But there are several other reasons why you should become a nurse. Nursing is not only a rewarding career with numerous job opportunities; it's a profession that has been projected to be in high demand for decades to come.
To become a registered nurse, your first step is to earn a degree. A popular program is the Associate Degree in Nursing (ADN), for those just getting started. This degree program will prepare you on how to take care of patients depending on the healthcare setting. Nursing school will provide you with the foundation you need to care effectively for patients. Some of the typical courses you will take include:
Anatomy
Chemistry
Microbiology
Psychology
Nutrition
Nursing theory and practice

Nursing Theory
Nursing theories are a set of predictive models that support nursing practice today. These theories are essential to nursing practice, scientific research and education because they help in determining what is known and any additional skills and knowledge that is needed. The incorporation of nursing theories in nursing education is important and will help you learn new nursing techniques, concepts of care, and strategies to use, how to diagnose diseases, and how to come up with a treatment plan, among other lessons.
 A good example is Pender's nursing theory, which will help you understand that being healthy doesn't mean the absence of disease. In this theory, you will learn your responsibility in promoting health and learn the patients' role in promoting their own health and how you can educate them towards the same.
You will first be exposed to nursing theories in nursing school and later hands-on training. The knowledge you will gain from the nursing theories through training will result to better outcomes for both patients and their caregivers, assist in decision-making, and allow the application of professional confines.
Common Nursing Theories You Might Encounter
There are three main levels of nursing theory, which include:
Metatheories: These theories focus on the theory of theories. They develop after asking both philosophical and methodological inquiries that form a nursing foundation.
Grand theories: These theories will give you a broad perception of the purpose and structure of the nursing practice. One major contribution of the grand theories is the differentiation between the practice of medicine and nursing practice.
Mid-range theories: Unlike grand theories, mid-range theories contain a much narrower set of ideas and variables that are testable. They can provide specificity that is needed in research and practice. They often focus on one topic of care and they begin with a concept analysis and develop a larger conceptual model.
Importance of Nursing Theories
The nursing theory describes, predicts and explains the nursing phenomenon.
Nursing theories help to distinguish what forms the basis of practice by describing nursing. A defined body of theory also results in better patient care, improved communication between nurses, and enhanced professional status.
Care cannot be measured, and it is essential to have a theory that can evaluate and explain what nurses are expected to do.
Nursing theories are the backbone of the nursing practice as they help to generate more knowledge and show the direction in which nursing should take in the future. Theories also help us to determine what we know and what we should know.
Importance of Nursing Theories in Practice
Nursing theories help in the measurement of nursing care.
They help in the assessment, involvement, and evaluation of care provided by nurses.
They assist nurses to report, explain, and predict their everyday experiences.
Nursing theories provide a basis for collecting valid and reliable data about the health status of patients. This data is important in decision-making and implementation.
They help in building a common nursing terminology that can assist in communicating with other health professionals.
Nursing theories enhance the autonomy of nursing by defining its independent functions.
Bottom Line
Nearly all healthcare professionals, including nurses, are relying on nursing theories as their bedrock. For the day-to-day nursing practices on both small and large scale, from patient care to community health nursing. According to a recent article, the effect of Magnet-recognized hospitals has made learning and the application of educational theories in nursing important to achieving positive outcomes in patient care.
Are you considering becoming a nurse? If you want to earn an Associate of Applied Science Degree in Nursing, ECPI University offers this course at an accelerated rate. For more information about this exciting program, connect with a helpful admissions advisor today.
It could be the Best Decision You Ever Make!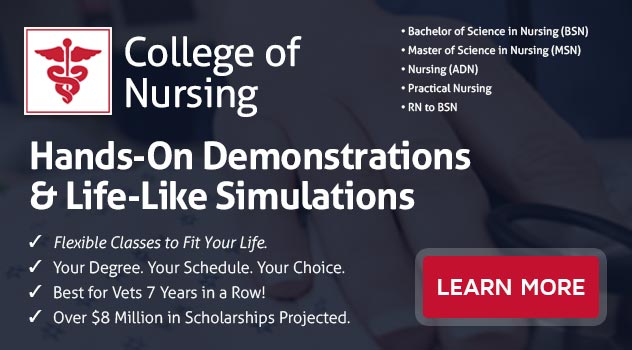 DISCLAIMER – ECPI University makes no claim, warranty, or guarantee as to actual employability or earning potential to current, past or future students or graduates of any educational program we offer. The ECPI University website is published for informational purposes only. Every effort is made to ensure the accuracy of information contained on the ECPI.edu domain; however, no warranty of accuracy is made. No contractual rights, either expressed or implied, are created by its content.
Gainful Employment Information – Nursing - Associate's
For more information about ECPI University or any of our programs click here: http://www.ecpi.edu/ or http://ow.ly/Ca1ya.