Why is Web Design Important?
It can be difficult to understand why most businesses are willing to pay top dollar for web design work. After all, having a functional website matters more than how it looks, right? Unfortunately, this isn't the case. Today, the most important aspect of an online business presence is the web design.
This means that businesses should always try to find the best web styles that work for their businesses. Although there are several people who can create websites, it takes a skilled person to design a website that looks polished and functional. Here are some more reasons why web design is important to good business.
A Good Site Increases Customer Conversion
When a business has a well-designed website, it becomes easier to get more customer conversions. This is because a well-designed website uses its elements to lead customers directly to what they need without distractions.

A Responsive Website Helps Business Reach More Clients
According to a recent research by Pew Research Center, it was discovered that more and more users are using their mobile phones to do business. This means that businesses need to take advantage of this new set of customers by creating websites that can get clients who are away from their computers.
Websites Help in Business Branding
A poor looking website will damage the brand of any company while a scummy-looking website drives customers away. However, an elegant website will help people to connect with a business's branding. A website with a user-friendly page tends to attract clients more to businesses.
Why Should You Consider a Career in Web Design?
The news we peruse online, the websites that we browse and the gifts we order online are made possible by web developers. These professionals are heavily involved in website creation, from basic web design aesthetic properties such as color and the layout, to more technical aspects of a website such as how it can handle a given amount of traffic.
The web development field isn't just one of the most exciting careers, but also one that is growing very fast. According to the BLS, (Bureau of Labor Statistics) the web design industry is growing at a rate of 13%, faster than the national average. If you are planning to join the web design industry, this is a great time.
Get Formal Education
While you can learn coding languages on your own without a formal education, you will discover later that there is much more to web development than coding. Web developers who can use their coding skills in a broader context have an advantage, and this is why you will need formal education to help you develop and gain foundational knowledge of web development practices, expose you to project management and other problems that require problem-solving, and also encourage you to think critically.
According to the BLS, web developers should have some important basic technical skills in CSS, HTML, and JavaScript. However, the heart of a web designers' training is in design. If you are interested in becoming a web designer, you need to learn about multimedia applications and graphics, typography and color theories, and design and layout techniques. Although self-taught web designers can land jobs based on their experience, the mounting competition has led employers to seek and rely more on web designers holding a degree in web design or graphic design.
Important Qualities and Skills of a Good Web Designer
To help you in your journey to becoming a successful website designer, you should be:
Original
Creative
Detail oriented
Customer oriented
Adaptable
Able to handle criticism
Sometimes you don't need to be qualified to get the job, but you'll need to prove that you have skills in:
Creativity and graphics design: You need to know how to tailor your creativity and graphic skills to suit your clients' needs.
Technical aptitude: To become a successful web designer, you should be able to code using HTML, XHTML, Flash, JavaScript and other coding methods. Knowledge of using graphic-editing software such as Photoshop and using InDesign may be necessary. Additionally, it's important that you also understand server-side technologies such as .Net and PHP.
People Skills: Regardless of whether you will be working for a large company or independently, you should know how to interact with clients who may not know how to communicate what they want.
Web designers assist companies by creating user-friendly and appealing websites and mobile apps. This has made them indispensable in the business environment today because a company's online presence makes a big difference in its bottom line.
Are you interested in the world of web design? If you want to earn a Bachelor of Science in Computer and Information Science with a Major in Software Development - Web Design and Development Track, consider ECPI University for your education. With year-round classes and an accelerated schedule, you could earn your bachelor's in as little as 2.5 years. For more information, connect with a friendly admissions representative today.
It could be the Best Decision You Ever Make!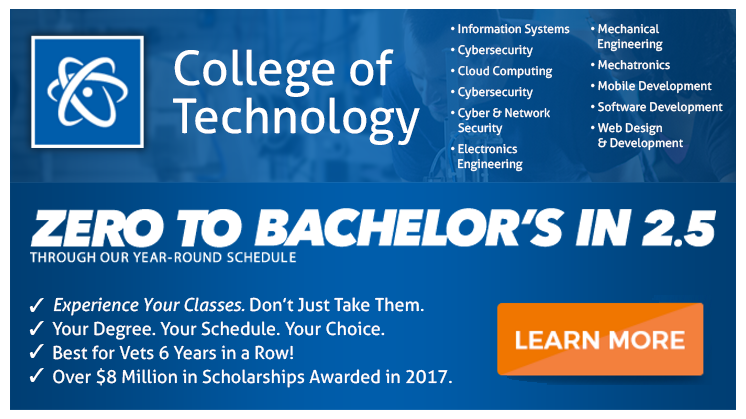 DISCLAIMER – ECPI University makes no claim, warranty, or guarantee as to actual employability or earning potential to current, past or future students or graduates of any educational program we offer. The ECPI University website is published for informational purposes only. Every effort is made to ensure the accuracy of information contained on the ECPI.edu domain; however, no warranty of accuracy is made. No contractual rights, either expressed or implied, are created by its content.
Gainful Employment Information – Web Development - Bachelor's
For more information about ECPI University or any of our programs click here: http://www.ecpi.edu/ or http://ow.ly/Ca1ya.