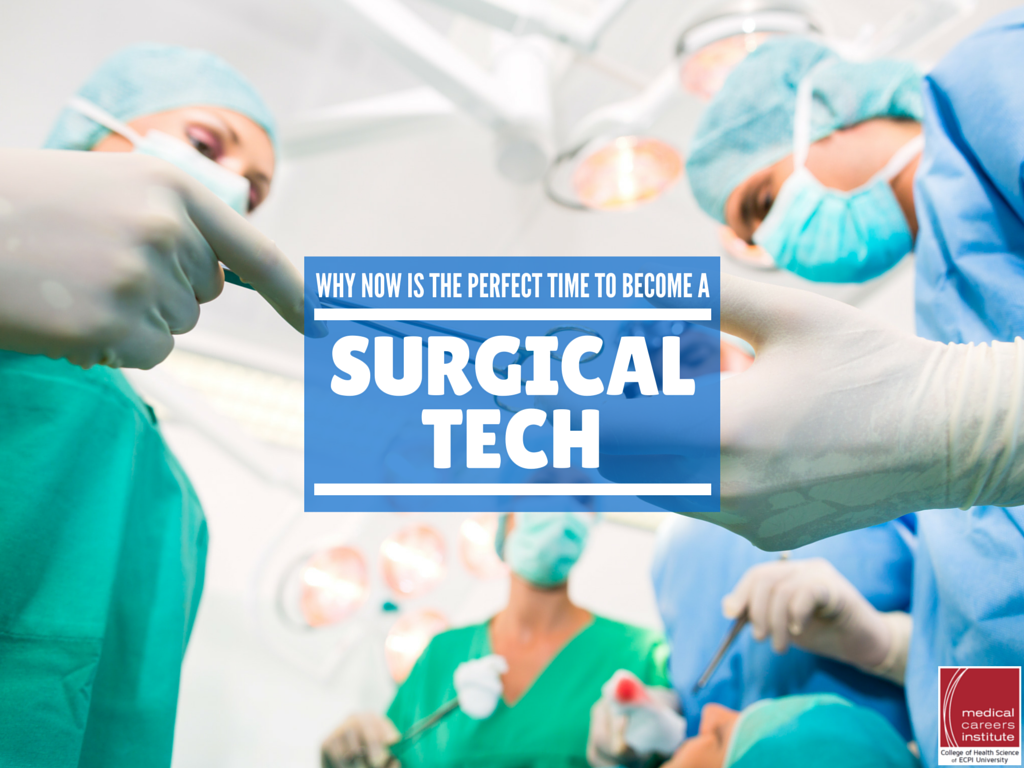 Surgical technologists have likely been around since ancient times. Surgeries have been recorded as far back as ancient Egypt and surgeons have always had a need for assistance during surgery. That is where a surgical technologist comes in. Their job is to prepare the operating room before surgery and assist the surgeon by providing them with instruments, handling medication and deconstruction of the operating room after a surgery.
These basics will likely never change as part of the job description of a surgical technologist but there are some parts of the job that might begin to change over time.
Surgical Technology Advancements
We are already beginning to see what the future will hold for surgery. Less invasive and more precise procedures means smaller instruments and more complicated techniques. Robotics have already begun making an appearance in many types of surgery. Fiber optics, surgical robotics and laser technology are all current surgical tools that surgical technologists have to be familiar with in order to effectively do their job. Computers are also relied upon heavily during nearly all surgical procedures and in diagnostic equipment that surgical techs have to assist with. Because the surgical technologist's job is to prepare the operating room and handle the instruments, it is highly likely that the job will entail basic knowledge and even use of robotic or computerized instrumentation.
Future surgical technologists will have to be prepared to have knowledge of more technologically advanced instruments to set-up, take-down and sterilize. Also, courses for prospective surgical technologists and continuing education credits may start to focus more on the increased technology used in operating rooms. 
Faster Growth in Surgical Technology Jobs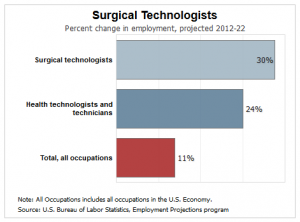 The job outlook for a career in surgical technology is bright as well. According to the Bureau of Labor Statistics, the surgical technologist job growth from 2012 to 2022 is expected to be 30%, an increase of nearly 20% from the average growth rate. The aging baby boomer population and the increase in advanced technology makes knowledgeable surgical technologists desirable and needed. Safer and less invasive surgical procedures for many surgeries also means more people are getting surgery to improve their quality of life and opening up the increased need for surgical technologists.
Continuing Education for Surgical Technologists
Besides the excellent job growth, surgical technologists are in a good position to advance through the medical field with continual education opportunities. Continuing education is typically required especially after becoming a certified surgical technologist. The future for surgical technology will likely rely even more on continuing education to maintain a knowledgeable staff. Surgical technologists can potentially advance to other positions, such as operating room managers. With the right education, they also have an excellent base knowledge to become a registered nurse or get into a teaching position. Over time, many surgical technologists will find that they prefer a certain type of surgery and specialize in an area such as cardiac or neurosurgery. 
Surgical Tech Salary & Career Outlook
According to the Bureau of Labor Statistics, the median annual income for surgical techs is $41,790 per year. Considering that the educational requirements to become a surgical technologist are typically a certified program or equivalent associate's degree program, it becomes a promising start for new grads.
The fast technology growth may push the trend toward all surgical technologists being required to take continuing education to keep up (most hospitals require it anyway). Specialization to specific surgery types, such as neurosurgery, might become even more of a necessity in this position due to medical technology specialization. Future surgery technologists will have to be familiar with increasingly more complex instruments. A broad knowledge base, in this case, may not be conducive to the intricate knowledge needed to setup and use more advanced instrumentation. Be prepared to never stop learning in this career.
This is it! After today I will be a graduate of ECPI University with my Associates of Applied Science in Surgical... http://t.co/qyxUfKvvql

— Leon Mendenhall (@Sthrn_Taurus) April 3, 2014
Is Surgical Technology in Your Future?
If you would like to learn more about pursuing a career in surgical technology, contact ECPI University today for more information. You could earn an Associate of Applied Science in Surgical Technology in as little as 1.5 years through our year-round, accelerated program. Stop putting your dreams of a successful career on hold and begin your journey today with ECPI University. It could be the Best Decision You Ever Make!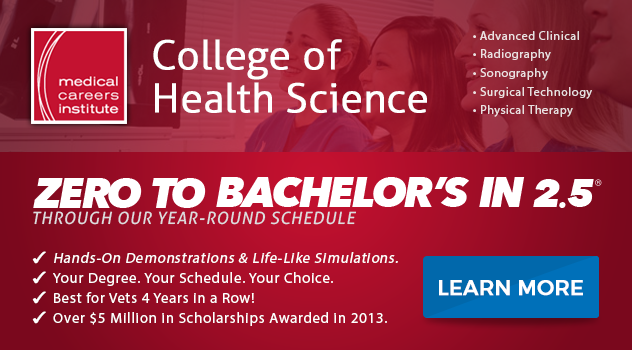 DISCLAIMER – ECPI University makes no claim, warranty or guarantee as to actual employability or earning potential to current, past or future students or graduates of any educational program we offer. The ECPI University website is published for informational purposes only. Every effort is made to ensure the accuracy of information contained on the ECPI.edu domain; however, no warranty of accuracy is made. No contractual rights, either expressed or implied, are created by its content.
Gainful Employment Information
For more information about ECPI University or any of our programs click here: http://www.ecpi.edu/ or http://ow.ly/Ca1ya.