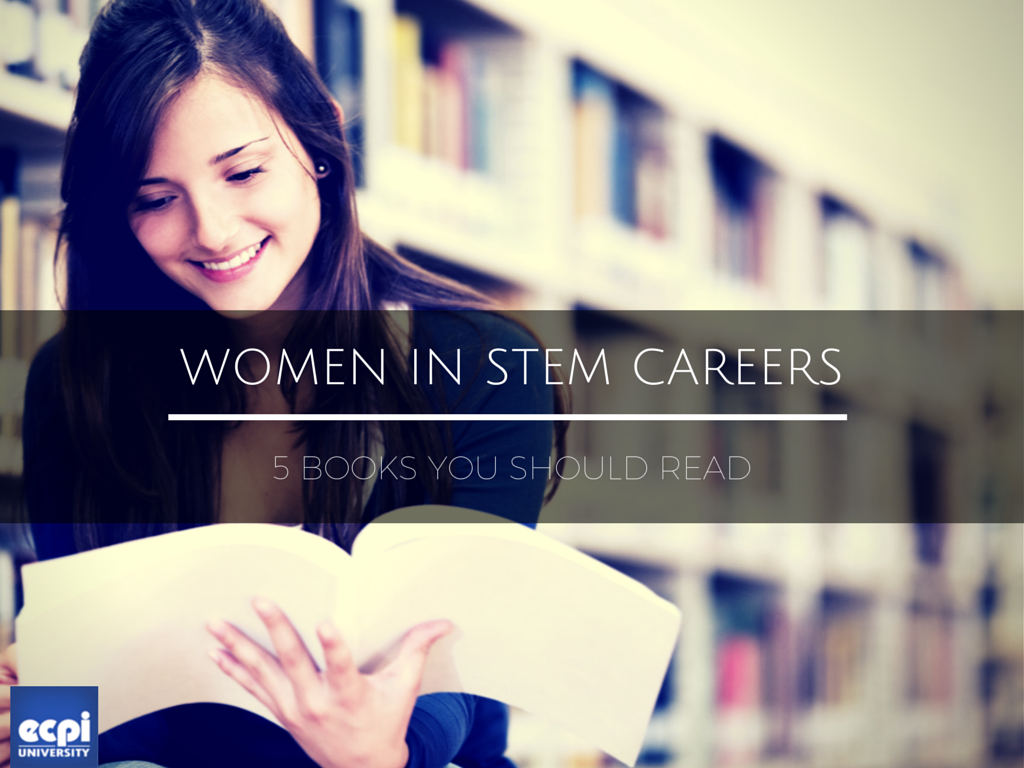 "People ask me all the time: 'What is it like to be a woman at Google?' I'm not a woman at Google, I'm a geek at Google. And being a geek is just great. "I'm a geek, I like to code. I even like to use spreadsheets when I cook." Those were the words of then-Google Engineer Marissa Mayer. Now, she's CEO of Yahoo, and she looks forward to a day when those type of questions are no longer commonplace. For now, however, there continues to be a shortage of women in STEM (Science, Technology, Engineering, and Math).
Yet, there is a movement underway to encourage more women to enter the field. So much so, that many of these advocates refer to themselves as STEMinists. To create greater awareness, more and more books are being written that address the roots the situation and suggest possible courses of action to level the playing field. Here are five of them that have been well-received.
By Julie Des Jardins
Rather than address the current shortage of women in STEM, this book gives historical context and lesser-known stories about women's contributions to the sciences. It reveals how female scientists have often asked different questions, used different methods, come up with different explanations for phenomena in the natural world, and how they have forever transformed a scientist's role.
By Vivian Gornick
Acclaimed writer and journalist Vivian Gornick interviews 100 scientists to uncover a history of deep and severe discrimination's against women in all the scientific fields. For young, aspiring scientists, it provides an opportunity to appreciate the women who paved the way for their future success.

By Maryann Lesert
A novel, this book explores the constant battles women in science have fought while trying to balance family life with professional success. It chronicles the life of fictional astrophysicist Jillian Greer who dreams of going into space.
Streb: How to Become an Extreme Action Hero
By Elizabeth Streb
This book demonstrates how Elizabeth Streb became an extreme action choreographer, developing a form of movement that's more NASCAR than modern dance, more boxing than ballet. This book is for people who will to do just about anything to become a hero in their own way.
Removing Barriers: Women in Academic Science, Technology, Engineering, and Mathemati
By Jill M. Bystydzienski (Editor), Sharon R. Bird (Editor)
This book provides positive examples of institutions of higher learning and departments that have been transformed by the inclusion of women and recommends a set of best practices for continuing growth in positive directions.
Interested in breaking into a STEM career field? ECPI University variety of STEM related degree programs in cloud computing, mechatronics, engineering technology, software development and more! For more information, visit our website today! It could be the Best Decision You Ever Make!

DISCLAIMER – ECPI University makes no claim, warranty or guarantee as to actual employability or earning potential to current, past or future students or graduates of any educational program we offer. The ECPI University website is published for informational purposes only. Every effort is made to ensure the accuracy of information contained on the ECPI.edu domain; however, no warranty of accuracy is made. No contractual rights, either expressed or implied, are created by its content.
Bachelor of Science in Computer and Information Science
For more information about ECPI University or any of our programs click here: http://www.ecpi.edu/ or http://ow.ly/Ca1ya.