Working for Homeland Security: Requirements You Need to Know About
For those interested in helping their country combat outside threats, few careers may be more rewarding than that within Homeland Security. But joining homeland security is not as easy as filling out a job application. There are different carers within the department and getting the right skills and education for the job you want could be the key to helping you obtain it.

The Basics of Homeland Security Jobs
The Department of Homeland Security is a large diverse part of government with many different types of job openings. It is a large agency and an individual with just about any talents and backgrounds can find meaningful work within its doors. Therefore, different Homeland Security jobs can have vastly different requirements and the type of education and physical fitness you have will lead you towards different tracks.
For example, certain jobs in counterterrorism and law enforcement will involve intensive fieldwork and thus require applicants to be physically strong and fit enough to take on such an active career. Meanwhile, for those who want to combat counterterrorism but prefer to take a less active and more background role, there are plenty of jobs like security screeners that offer exciting opportunities for applicants.
Educational Requirements for the Department of Homeland Security
However, for just about any homeland security job, applicants will be expected to have at least an associate's degree and preferably a bachelor's degree. A bachelor's degree in Homeland Security is particularly a great choice and can help applicants prepare for a variety of positions within safety roles, law enforcement, border protection, and more. The following is a quick look at some key roles a person who earns a degree in homeland security can expect to encounter:
Transportation security screener. The Transportation Security Administration employs thousands of individuals to serve as security at airports, railways, subways, and other transportation hubs across the United States. A TSA screener is charged with ensuring no one passes through their gates with contraband and potentially lethal items.
Emergency management. From environmental disasters like hurricanes to potential bomb fallouts, emergency management teams are expected to rise as leaders to help the public overcome such unpredictable events. Those in this career must be well-equipped to handle stress and multi-task under tight deadlines.
Cybersecurity. Cybersecurity is one of the fastest growing career tracks in the world and is a great choice for any individual who loves technology and adapts well to changes. For those who are interested in taking on hackers and helping protect the country's digital assets, it is recommended to consider enrolling in a bachelor's degree in Homeland Security with a minor in Computer Science or similar IT track.
Intelligent analyst. Intelligent analyst combines both IT expertise with the fieldwork of law enforcement. Those employed in this career with Homeland Security can expect to take an active role in assisting the armed forces and general intelligence community analyze different forms of intelligence.
In addition to the above and other roles within the Homeland Security department itself, those with a degree in Homeland Security may also find gainful and enjoyable work in other government agencies like the U.S. Coast Guard, the FBI, the Centers for Disease Control and Prevention, and other such agencies.
The Steps & Requirements for Becoming a Homeland Security Professional
While there are some Homeland Security jobs that can be had with just an associate's degree or even just on-the-job training following high school training, to be truly flexible, versatile, and upward-moving within the agency requires a bachelor's degree. Formal college coursework helps prepare students for this career as it involves in-depth education in areas like law enforcement operations, criminal procedure, crime mapping, and more. These courses provide a solid foundation for students so that when they go on to apply for their dream job, they'll have a good understanding of the arena and the skills and training necessary to succeed.
For those students who want to take a more active field job, now is also the time to start a physical training program. Remember, many careers in homeland security can be dangerous and physically exhausting. It is important to prepare your body as well as your mind to best tackle the threats you'll face out in the field.
Contact ECPI University to Learn More Today
Are you interested in become a part of the department of homeland security? If you want to earn a Bachelor of Science Degree in Criminal Justice with a Focus in Homeland Security, ECPI University offers this degree in an accelerated format. For more information, connect with a friendly admissions representative today.
It could be the Best Decision You Ever Make!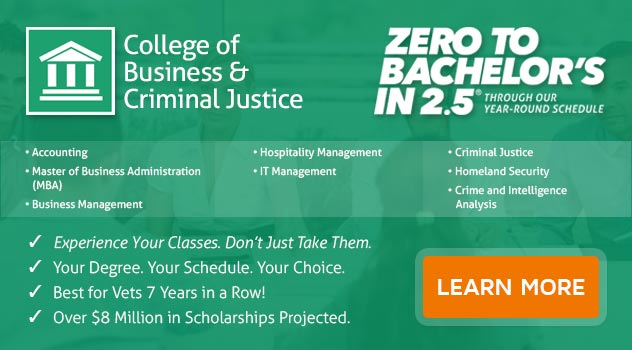 DISCLAIMER – ECPI University makes no claim, warranty, or guarantee as to actual employability or earning potential to current, past or future students or graduates of any educational program we offer. The ECPI University website is published for informational purposes only. Every effort is made to ensure the accuracy of information contained on the ECPI.edu domain; however, no warranty of accuracy is made. No contractual rights, either expressed or implied, are created by its content.
Gainful Employment Information – Homeland Security - Bachelor's
For more information about ECPI University or any of our programs click here: http://www.ecpi.edu/ or http://ow.ly/Ca1ya.