No matter where you are in your job search process, LinkedIn offers a unique opportunity for job seekers. Unlike a typical résumé, a LinkedIn profile gives you the ability to showcase your skills, experience, and education alongside your interests and personality.
If you're new to LinkedIn or just don't use it frequently, it can be difficult to know where to begin. The following list of best practices, tips, and tricks will help you get started and get the most from your profile!

Complete Your Profile 100% & Make It Amazing
Upload a clean, crisp profile photo.
You don't have to spend hundreds of dollars on a professional picture, but do put some time aside to take a nice, clear photo with a simple background.
Set the tone right away by working on a memorable headline.
By default, your headline will be your job title, so you'll want to spruce it up a bit. For instance, "Electronics Engineering Professional with 15 Years of Experience" or "Aspiring Web Developer / Mobile Development Specialist / Adobe Certified" are both headlines which do a great job of telling your story and building credibility.
Draw the reader in with an impressive summary.
Your summary is one of the first things the reader sees on your profile, so it needs to be flawless. In 2 to 5 paragraphs, state your experience, skills, and qualifications along with your passions and goals. Always use first person and don't be afraid to be yourself and show your personality.
List your employment history.
Add at least your last 3 jobs and be sure to provide thorough descriptions of your duties at each, along with start and end dates and achievements, where applicable. You can even include photos and video of your work if you've got it!
Add volunteer work.
Employers and recruiters often respect volunteer work just as much as a paid position, so if you've got volunteering experience, you'll definitely want to add it.
List your educational background.
Be sure to list your education, from degree information to certifications and any additional training you've received.
Detail accolades and awards you've received.
Don't be afraid to toot your own horn! Honors and awards add significantly to your character, strengthen your profile, and make you look well-rounded.
Explore LinkedIn's Higher Education tips!
LinkedIn's website includes a section specifically for student jobs! From job listings to tips on finding the perfect Internship, this is a great resource for recent graduates and students alike.

Remember:
Even after you've checked off every item on this list, your work is never done! It's critical to regularly update your LinkedIn profile and check back often to ensure it is complete—LinkedIn regularly expands profile features, and you should definitely take advantage of them.
Boost Your Reach
Use keywords.
As you complete your profile, keep in mind the keywords employers and recruiters will use to find you, and be sure to include them in various sections to boost your presence!
Personalize your public URL.
Customize your LinkedIn profile URL to make sharing and getting in touch easier.
Interact and make new connections.
Expanding your contacts is a must. Be sure to join and participate in some LinkedIn groups related to your industry to make more valuable connections. Getting involved and being a part of the conversation is a surefire way to get you noticed!
Update your status regularly.
Especially while you're looking for employment, you should be updating your status on LinkedIn at least 2 or 3 times per week. Not only does this encourage interaction, but it your entire network will see your updates, keeping you top of mind.
Ask for recommendations.
Absolutely request recommendations from classmates, co-workers, bosses, and professors, but do it strategically. Send requests no more than once every few weeks from people you feel will put reasonable effort into highlighting your worth.
What are you waiting for? More than two members per second are signing up for LinkedIn—make sure you stand out in the crowd!

Helpful Resources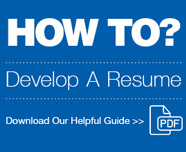 Develop a Resume
Download our helpful guide now!
Download Now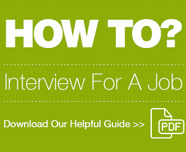 Interview For a Job
Download our helpful guide now!
Download Now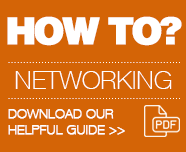 Networking
Download our helpful guide now!
Download Now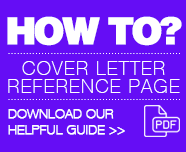 Cover Letter
Download our helpful guide now!
Download Now