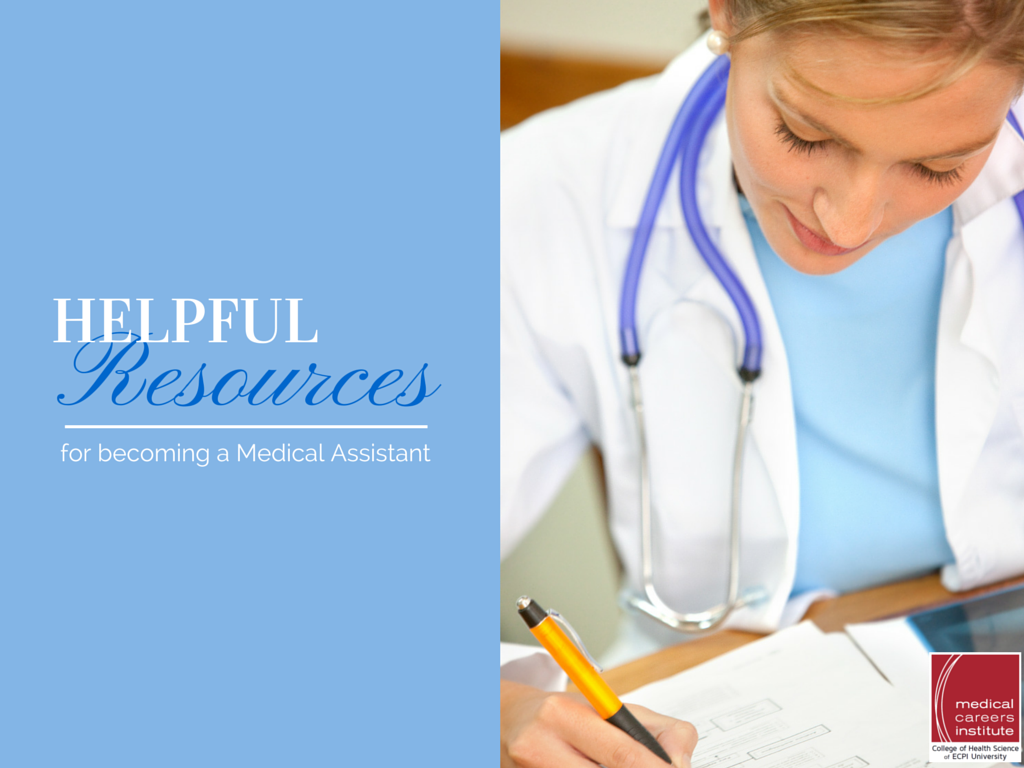 There are more than 320 million people currently living in the United States and another person is born every eight seconds. It is safe to speculate that at one point in every American's life, he or she will benefit from the services of a medical assistant. 
In 2014, the healthcare industry in the U.S. pumped nearly $4 trillion into the economy—and it shows no signs of slowing down any time soon. Everyone uses healthcare at one point or another. Some use it to stay healthy, some use it when they're sick and some simply want to enjoy a higher quality of life. It is safe to say that nearly everyone who visits a clinic, is admitted to a hospital or requires specialty care services will eventually run into a medical assistant. 
What does a Medical Assistant do?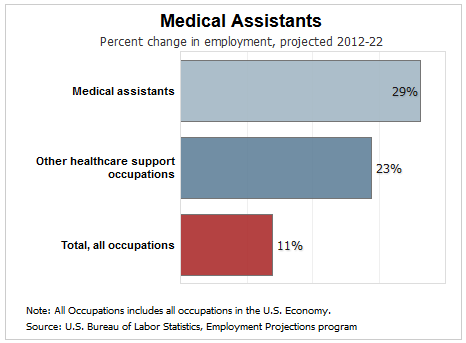 Medical assistants are on the front lines at clinics, hospitals, and specialty care centers across the country. They manage patients' health histories and personal information, measure vital signs such as blood pressure and heart rate, provide injections under the direction of doctors, manage schedules, and prepare samples for laboratory tests. They are often the first person patients see after check in and the last person they talk to before they leave. Medical assistants are as important to patients as they are to doctors. 
That could be why the number of medical assistants employed in the country was expected to grow by 29% between 2012 and 2022, according to the Bureau of Labor Statistics. 
If you are considering a career as a medical assistant, take a look at the following helpful resources to see just how healthy your job prospects really could be:
The Bureau of Labor Statistics
It is always a good idea to have a thorough understanding of what your job prospects are, how much people are paying for your services and what changes in the industry are expected over the next several years. There is no better place for this type of information than the U.S. Bureau of Labor Statistics website. The agency's website provides all the information you need to stay up-to-date on your industry, profession, and what lies ahead for both. 
The American Association of Medical Assistants
Professional organizations provide outstanding opportunities for you to network, learn, develop new skills, and even take on leadership positions. The American Association of Medical Assistants has members in every state. It also has local chapters in 44 states. This gives you access to the latest information on state and federal regulations, along with professionals with lots of experience to share and opportunities for continuing education.  
The American Registry of Medical Assistants
Once you have three years of experience under your belt, you can apply to become a member of the American Registry of Medical Assistants. The organization dates back more than 60 years and is a well-respected tool for both medical assistants and the healthcare organizations that hire them. Becoming registered demonstrates that you have the experience, skills, and knowledge it takes to be a valuable member of a healthcare team. The organization also provides interesting information about the profession, career-development opportunities, and ongoing development support. 
As you can see, there are many helpful resources available for medical assistants . . . and they are all designed for people who enjoy helping others, working on dynamic teams, and growing as professionals throughout their careers. 
Thanks to @ECPIUniversity they helped make history in my family. I was the first one to graduate after 5 generations.

— Lady Redd (@OnlyyInLOVEnWar) June 19, 2015
How to Become a Medical Assistant
If you want to be on the front lines of a fast-growing industry that touches a great many people, consider pursuing an Associate of Applied Science degree in Medical Assisting at ECPI University. You could complete your degree program in as little as 1.5 years—and become part of the country's growing healthcare team. Call today—it could be the Best Decision You Ever Make!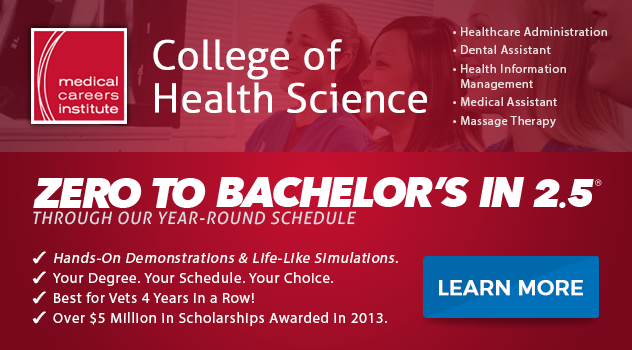 DISCLAIMER – ECPI University makes no claim, warranty or guarantee as to actual employability or earning potential to current, past or future students or graduates of any educational program we offer. The ECPI University website is published for informational purposes only. Every effort is made to ensure the accuracy of information contained on the ECPI.edu domain; however, no warranty of accuracy is made. No contractual rights, either expressed or implied, are created by its content.
Gainful Employment Information
For more information about ECPI University or any of our programs click here: http://www.ecpi.edu/ or http://ow.ly/Ca1ya.