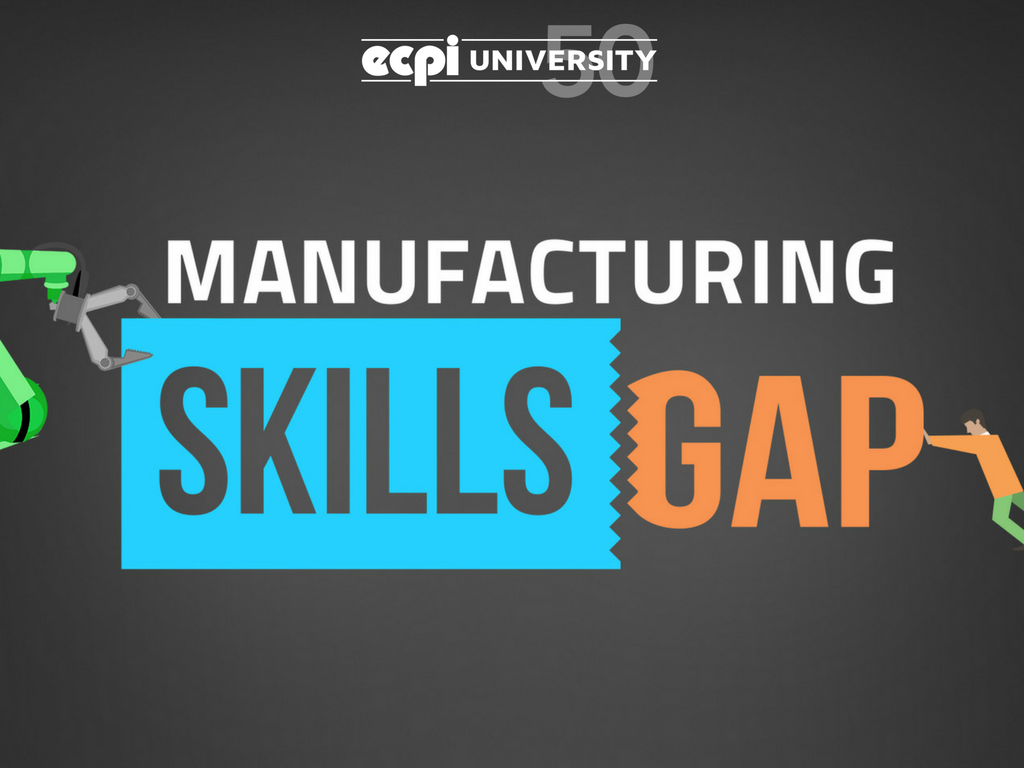 Manufacturing Skills Gap Creates Opportunity for those with Engineering Technology Degrees [INFOGRAPHIC]
You might have heard of the manufacturing skills gaps. But do you know what it means for workers, consumers, and the industry? Let's take a look at what the future has in store for those who have the right advanced manufacturing skills to fill the gap.
What is the Manufacturing Skills Gap?
This gap is created by a lack of skilled workers for needed positions. It's currently estimated that 3.4 million jobs will be coming available due to economic expansion and Baby Boomers beginning to retire in large numbers. The skills gap is expected to leave around 2 million jobs vacant. This gap can leave issues with manufacturing, production, and even distribution for common products found on homes all over the United States.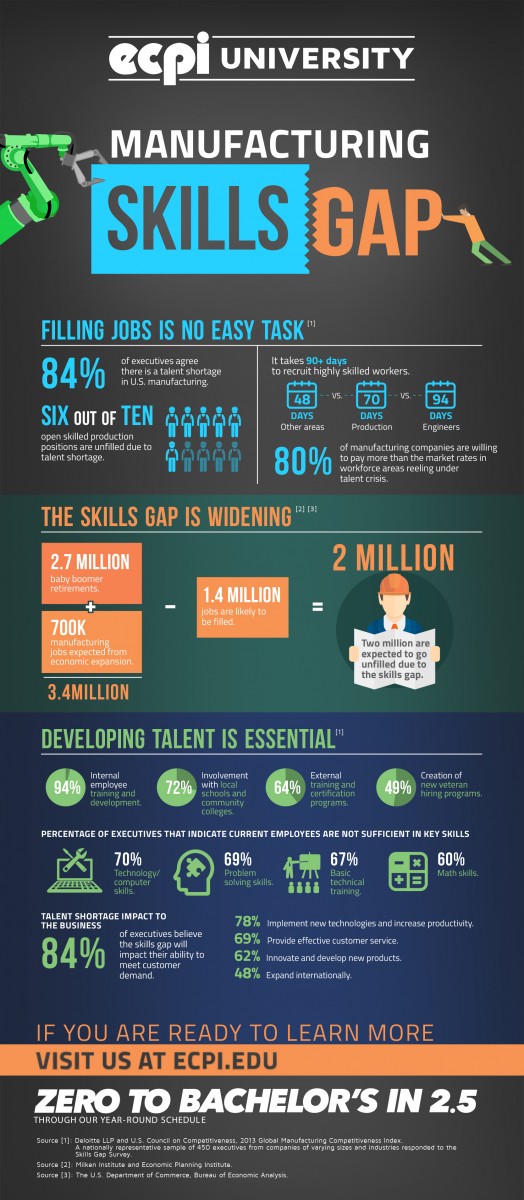 What other Skills are Missing from the Work Force?
As for what skills are missing from the workforce, employers report that their workers are not proficient in the following skills
Computer Skills
Critical thinking skills
Technical skills
Math skills
Executives who were interviewed also believe that this skills gap will prevent their employees from meeting customer demand. Including providing effective customer service and allowing them to implement new technologies, all of which could pave the way for intentional expansion.
What can we do about the Skills Gap?
If might seem like this problem has no end in sight. But it all begins with education. Degree programs such as Electronics Engineering Technology, Mechanical Engineering Technology, and Mechatronics, are poised to help make a difference in the manufacturing world. These disciplines focus on different elements of manufacturing that facilities the need in order to function.
Modern manufacturing facilities are far from the dirty, dangerous environments many people still think of today. Currently, many manufacturing facilities look more like labs and usually product testing and researching is done in a lab itself. From electronics to robotics, there is a place in advanced manufacturing for all kinds of skills and talents.
Are you interested in advanced manufacturing? If you want to learn more about any of the engineering technology degree programs offered at ECPI University for this exciting field, connect with a friendly admissions advisor today.
It could be the Best Decision You Ever Make!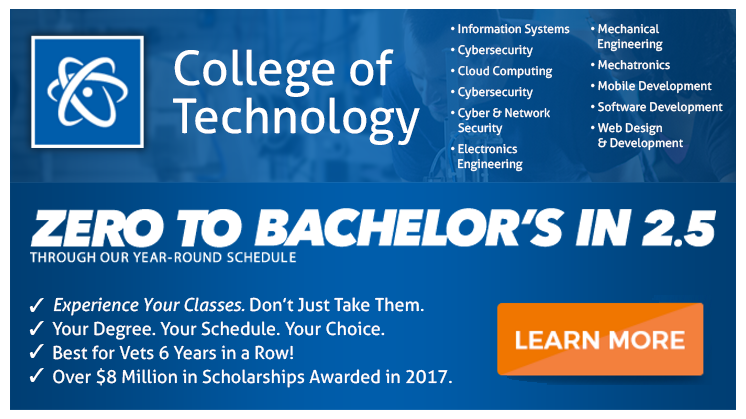 DISCLAIMER – ECPI University makes no claim, warranty, or guarantee as to actual employability or earning potential to current, past or future students or graduates of any educational program we offer. The ECPI University website is published for informational purposes only. Every effort is made to ensure the accuracy of information contained on the ECPI.edu domain; however, no warranty of accuracy is made. No contractual rights, either expressed or implied, are created by its content.
Gainful Employment Information – Electronics Engineering Technology - Bachelor's
Gainful Employment Information – Mechatronics - Bachelor's
Gainful Employment Information – Mechanical Engineering Technology - Bachelor's
For more information about ECPI University or any of our programs click here: http://www.ecpi.edu/ or http://ow.ly/Ca1ya.