What are the Requirements to Become a Software Developer?
Software developers are the masterminds behind your smartphone, tablet, computer, and your video game console. You have a software developer to thank for making these devices function. In the past couple of decades, the role of the software developer has been galvanized, with many institutions and colleges heeding the demand for developers with majors and career options that have streamlined the process for prospective programmers.
But how do you become a software developer? What education and skills do you need? Here is a brief glimpse into the world of software development, and what it takes to become a part of it.
How Can I Become a Software Developer?
Software developers have the option of being self-taught or using a college degree as a stepping-stone. Software developers apply scientific principles and mathematics to expand their systems. Not only does college offer students a structured introduction to the subject, but it has also become a requirement for many entry-level jobs, with most listings asking for a minimum of a bachelor's degree in a related subject.
A bachelor's degree in computer science and software engineering are a few of the majors that are used as a stepping-stone for burgeoning developers. These majors have a significant math requirement that includes differential equations, calculus, and the linear algebra – all skill sets and tools that will help when creating, and maintaining software.
Software engineering focuses more on constructing, analyzing, and maintaining software through laboratory sessions. These programs include operating software within an operating system and network. As a final project, would-be software developers would need to design a program or project that apply the principles that they've learned and turn it into an original concept.
Soft Skills Required for Software Developers
There are also several soft skills that are separate from the hard skills, like math and programming. Being a communicator with excellent interpersonal skills are essential for software developers. You need to be efficient in actively listening to the complaints of your clients, and being able to explain what you're working on succinctly.
These interpersonal skills are also necessary since many software developers often work in a team setting, where there will be required to work together efficiently. Problem-solving and analytical skills are also vital for any software developer, as it will help determine the user's needs and help troubleshoot problems before they become insurmountable.
Job Opportunities
It is projected by Bureau of Labor Statistics that the job outlook for software developers between the 2014 and 2024 will be about 17%, much faster than average job growth. This percentage is due to the growing use of computer technology and systems, and the need to replace workers who are advancing or leaving the profession altogether.
Employers will expect you to quickly pick up new languages and frameworks, with the ability to work collaboratively with a team of like-minded individuals. If you have the analytical skills, are comfortable with mathematics, and can decipher what a client is trying to convey versus what they are saying, then you may be an asset in the software development industry.
Are you fascinated by software development and interested in joining the field yourself? If you want to earn a Bachelor of Science Degree in Computer and Information Science with a Major in Software Development, consider ECPI University for your education. For more information about our hands-on educational style or accelerated classes, connect with a helpful admissions advisor today.
It could be the Best Decision You Ever Make!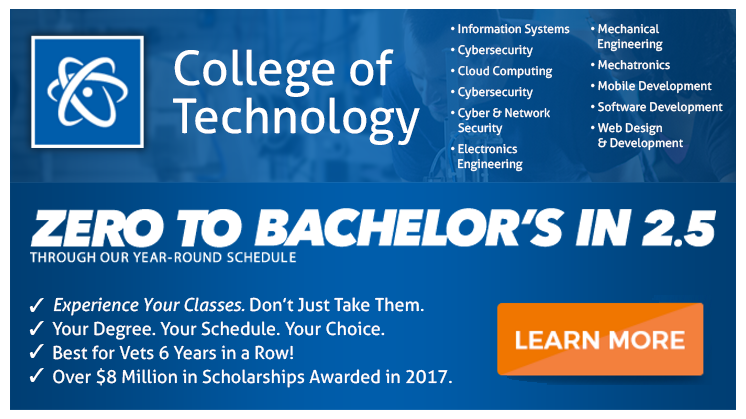 DISCLAIMER – ECPI University makes no claim, warranty, or guarantee as to actual employability or earning potential to current, past or future students or graduates of any educational program we offer. The ECPI University website is published for informational purposes only. Every effort is made to ensure the accuracy of information contained on the ECPI.edu domain; however, no warranty of accuracy is made. No contractual rights, either expressed or implied, are created by its content.
Gainful Employment Information – Software Development - Bachelor's
For more information about ECPI University or any of our programs click here: http://www.ecpi.edu/ or http://ow.ly/Ca1ya.