What Can You Make with a 3D Printer?: ECPI University Sheds Light on this Emerging Technology
"Welcome to 3D printing 101!" Vedat Aksoy, a professor at ECPI University with 22 years of experience teaching, greeted the NekoCon crowd at the 3D printing panel. Aksoy, the Director of CAD and Graphics at ECPI University, started off his presentation with an explanation of exactly what 3D printing is. 3D printing is considered an addictive manufacturing process. It takes information from a digital file and turns it into a three-dimensional object. "The limits," Aksoy told the crowd, "are your imagination."

What Exactly Can you 3D Print?
While the idea of a 3D printer sounds relatively simple, the possibilities for its use are endless. 3D printed parts have been used for creating models, replacing parts in common machines, even prosthetics, such as the one ECPI University students built for a beagle named Ray Ray so he could walk on four legs. It's even possible to build a 3D printer out of 3D printed parts.
One of the panel participants had a variety of questions about 3D printers as her goal was to bring her Maya designs to life and be able to see her models in three dimensions. Another con-goer asked about the medical uses of 3D printing. Such as how 3D printed casts can be used to help heal broken bones. Also, a recent story hit the news with a cancer survivor receiving a new jaw that had been 3D printed to replace his disintegrated jaw bone.
How Will 3D Printing Impact the Future?
You have to keep in mind that 3D printing is still very young. Beginning in roughly 1981, the leaps and bounds it has made in the last 30 years have been staggering. Now, a 3D object can be printed in hours instead of days. The quality has improved to even involve textures. 3D printers have also become more affordable, costing hundreds of dollars instead of thousands.
As to where 3D printing is headed, only time will tell. But with manufacturers developing new technology at a rapid pace and everything from toys to airplanes printed, the only place to go is up.
How Can I Learn How to Use a 3D Printer?
The beauty of 3D printers is that online resources and plentiful. Articles and guides on how to use CAD programs, print, and troubleshoot your work exist for every printer and every program. Formal training in advanced manufacturing or mechanical engineer technology also include 3D printing and CAD. If you want to turn your love of 3D printing into a career, there are plenty of options available.
You Are Now in the Q & A Zone
As Professor Aksoy wrapped up his presentation to thunderous applause, the excited NekoCon fans still had questions about how they could print things for themselves and if it would be possible for them to print a particular project or idea. Everyone left the panel wondering about the possibilities 3D printing would present in the future and what they could do with the opportunities of 3D printing.
Do you love 3D printing? Do you want to pursue your passion in a formal educational setting? ECPI University offers a Bachelor of Science in Mechanical Engineering Technology Degree, which includes formal classes in CAD and 3D printing. With ECPI University's hands-on approach, students don't just learn about the theoretical aspects of 3D printing. For more information on this exciting opportunity, connect with a friendly admissions advisor today.
It could be the Best Decision You Ever Make!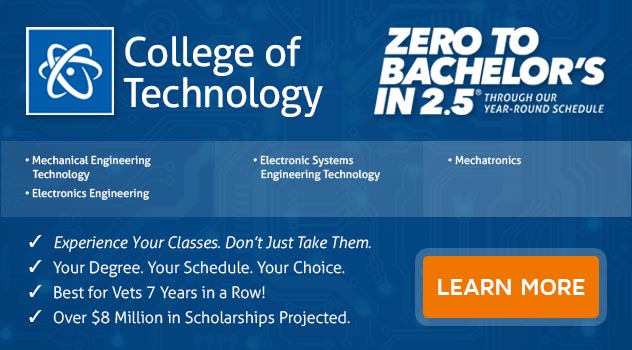 DISCLAIMER – ECPI University makes no claim, warranty, or guarantee as to actual employability or earning potential to current, past or future students or graduates of any educational program we offer. The ECPI University website is published for informational purposes only. Every effort is made to ensure the accuracy of information contained on the ECPI.edu domain; however, no warranty of accuracy is made. No contractual rights, either expressed or implied, are created by its content.
Gainful Employment Information – Mechanical Engineering Technology - Bachelor's
For more information about ECPI University or any of our programs click here: http://www.ecpi.edu/ or http://ow.ly/Ca1ya.