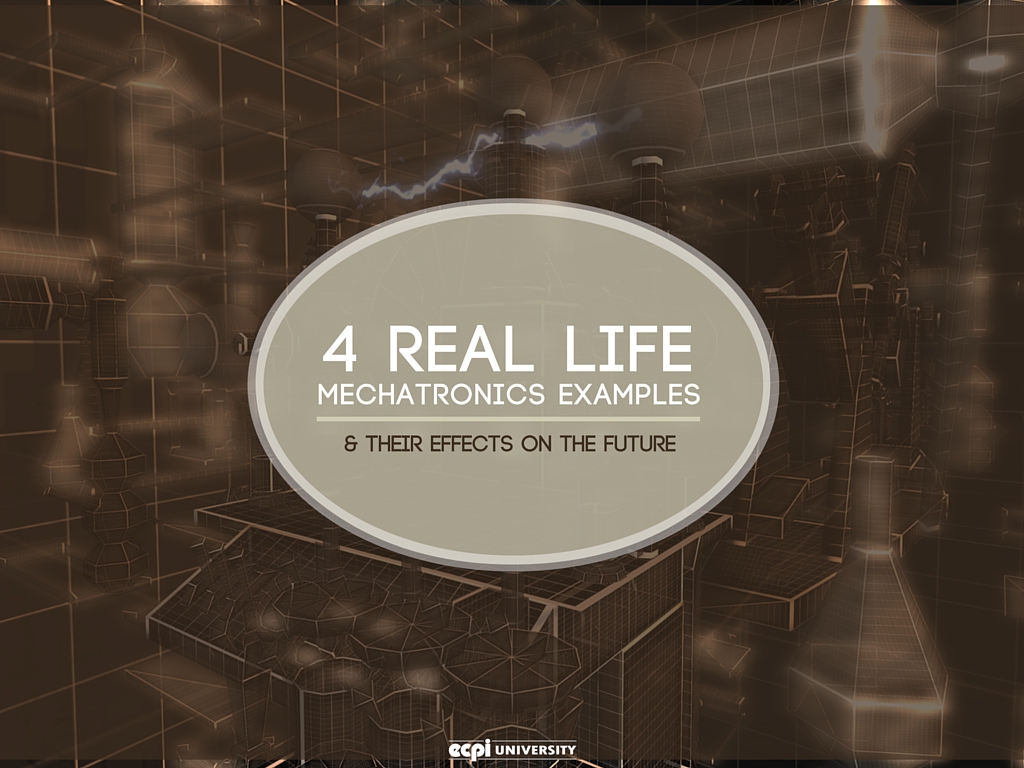 An undergraduate education in mechatronics should pave the way for you to gain an entry-level position in the mechatronics field. Because educational institutions are not industries, and commercial enterprises are not universities, few companies label themselves as leaders in mechatronics. Rather, they apply all the skills of mechatronics engineers—electrical, mechanical and controls engineering; robotics; computer science; computer-controlled systems—without bothering to label them as mechatronics.
What do all these engineers create? What products actually emerge from mechatronics? 
Rockwell Automation: Advanced Manufacturing
For the astute mechatronics engineer, a partial list of Rockwell Automation's products reads like a curriculum: 
Control systems
Motor control devices
Sensing devices
Visualization and human-machine interface (HMI)
Plucking a single item off Rockwell's list, HMI (Human Machine Interface) for example, we can see deeper into the rich offerings of just one company. HMI is a frontier of improving factory floor efficiency. Rockwell Automation offers the RSView®32™, an integrated HMI for monitoring and controlling automation machines and processes. It is an open system, capable of connecting to other Rockwell software, third-party products, and Microsoft applications. 
A real-life example of the RSView®32™ coupled with an Allen-Bradley® SLC™ 5/05 Programmable Controller is an efficient, customizable palletizer that can handle various box sizes in assembling pallets for transport.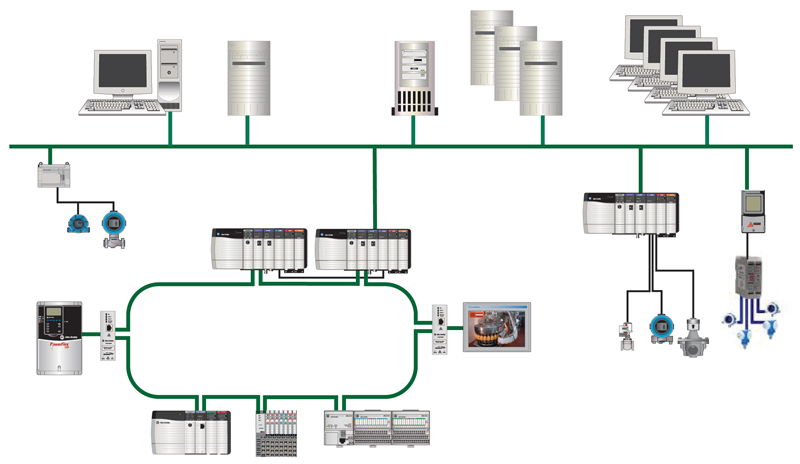 Other Rockwell Automation breakthroughs that are helping innovative companies to succeed include mobile HMI, virtualizing HMI, and PlantPAx™, Rockwell's process automation system. 
Rockwell Automation has already given the commercial world innovations in automation, environmental efforts, and increased productivity. With the flexibility of its automation systems, more progress lies just ahead. 
Institute of Mechatronic Systems: Strides Big and Small
German industry depends on robotics and mechatronics to solve complex problems and provide manufacturers with the ability to make competitive, appealing products. Significant amounts of research and funding go into education-industry alliances, such as the Institute of Mechatronic Systems (IMES) out of Leibniz University, Hannover. 
One recent mechatronics research project, a Vehicle Vibration Analysis and Compensation study, is attempting to create control devices to reduce vehicle vibration. Because of lighter drivetrain components, abrupt changes in engine torque lead to drivetrain oscillations. By applying mechatronics principles to the electronic control unit (ECU) of the car, these vibrations can be lessened. Taking the work further, replacing expensive testing and development with virtual models cuts vehicle manufacturers' costs and increases production line efficiency. 
Not every mechatronics development is revolutionary; some creations are humble. IMES also is funding research on a small metal punch system, in which a tiny, electromagnetically actuated punch can cut thin metal sheets at high speeds. This space-saving, energy-efficient mechatronics device can save manufacturers time and money on the factory floor. 
IMES has produced many useful mechatronics applications in its brief history, from autonomous forklift trucks to a high-speed machine tool and a stair climber. 

Disney: From Automatons to Robotics
From the delightful early hydraulic automatons seen at the 1964 New York World's Fair to today's globe-encompassing theme parks, Disney has led in innovative "imagineering." You cannot discount the importance of applying mechatronics to entertainment. With only production lines and processes, the world would be a dreary place. Combining sound, light, computer controls and fluid mechanics with elaborate mechanical androids, today's Disney attractions delight millions of children and adults every year. 
One recent development is a product of a joint effort from Disney Research and ETH Zurich, a wall-climbing robotic car called VertiGo. VertiGo is a toy...or a car...or a helicopter...or...a marvelous convergence of mechatronics and imagination.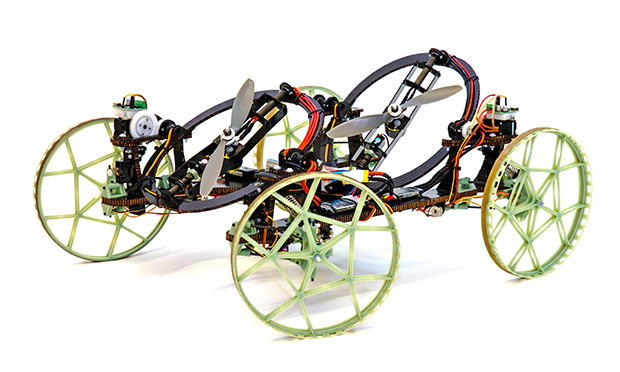 Mars Rover, Mars Rover
For truly out-of-this-world applications of mechatronics, we must journey to Mars. In 2020, the National Aeronautics and Space Administration (NASA) will launch the Mars 2020 rover, as yet unnamed. Onboard the 10-foot long, nine-foot wide, seven-foot tall vehicle will be devices that mimic as nearly as possible the human presence: 
Computers to process information
Temperature controls
Camera eyes and other senses mounted on a mechanical neck and head
Antennae for speaking and listening to earth
In the harshest environment conceivable, a foreign world with an atmosphere 1/100th that of earth's, mechatronics will fuse the skills of electronics engineers, roboticists, scientists and mechanical engineers to provide humans with a virtual presence on the Red Planet. 
NASA has already shaped the future using mechatronics to solve the challenges of spaceflight. From roving explorers to robotic astronauts, we have seen the future turn to reality in missions to the moon, Mars, Mercury, and other planets. 
Entering the Future-facing Field of Mechatronics
To become a prime mover at NASA, in robotics, or with Rockwell Automation, choose an education in mechatronics. Attend ECPI University's course of study to earn a Bachelor of Science in Electronic Engineering Technology in just 2.5 years. You can exit the program equipped with all the skills and tools you need to get an entry-level position at some of the most advanced manufacturing and engineering firms in the world. Contact ECPI University today to begin your path to the future. It could be the Best Decision You Ever Make!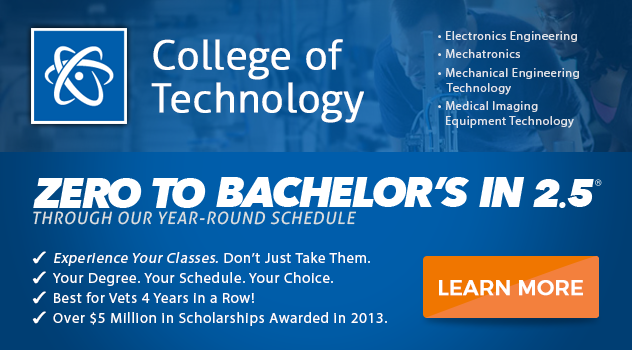 DISCLAIMER – ECPI University makes no claim, warranty or guarantee as to actual employability or earning potential to current, past or future students or graduates of any educational program we offer. The ECPI University website is published for informational purposes only. Every effort is made to ensure the accuracy of information contained on the ECPI.edu domain; however, no warranty of accuracy is made. No contractual rights, either expressed or implied, are created by its content.
Gainful Employment Information – Mechatronics - Bachelor's
For more information about ECPI University or any of our programs click here: http://www.ecpi.edu/ or http://ow.ly/Ca1ya.