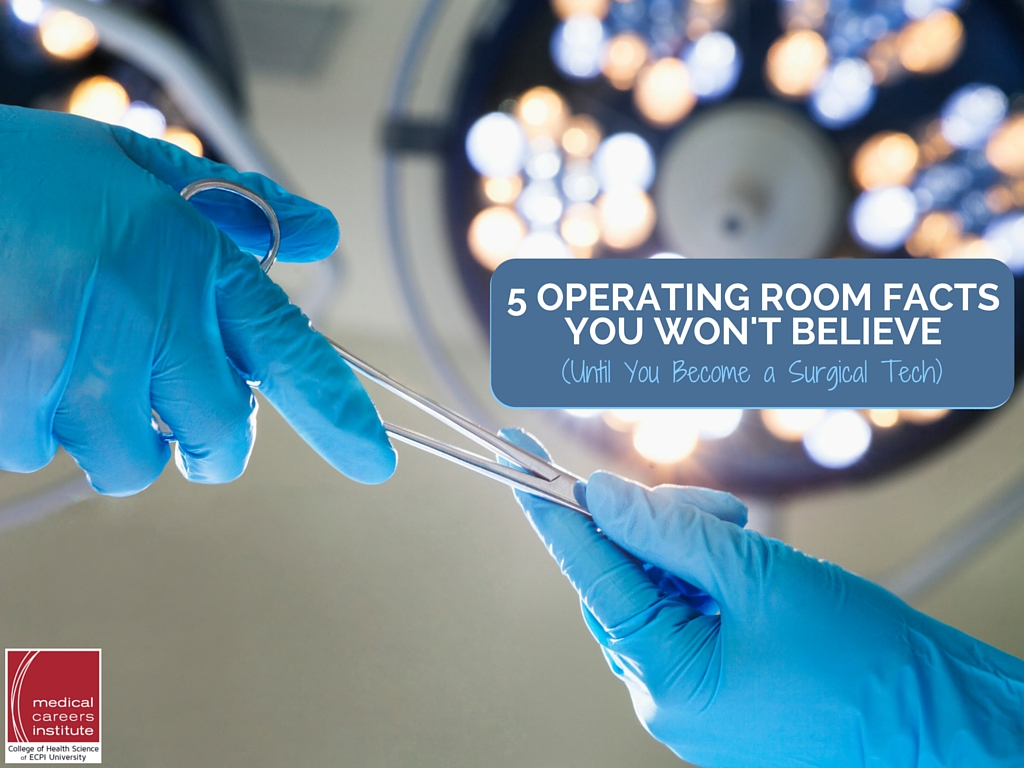 If you love the idea of working in the medical profession, but you don't want to be a doctor or a nurse, a career as a surgical technician could be just right for you. Surgical techs have the opportunity to be in the operating room, working alongside some of the best surgeons in the country. Their job is so important because it involves making sure surgeons have everything they need to perform successful operations. You may even be a famous surgeon's right hand man (or woman)!
Even though the profession itself sounds incredibly fascinating, there are probably many things about the operating room that you don't know. Some of them might surprise you, but all of them will entertain you. 
Fact #1: Operating rooms tend to get loud.
When you've watched doctor shows on television, surgery scenes are always intense, aren't they? Doctors are painstakingly working on their patients, the room is filled with silence, except for the occasional indication that the surgeon is ready for another tool. These scenes are great for dramatic television programs, but they really don't come very close to what happens in reality. Operating rooms are generally quite loud, and surgeons are known to let their hair down, crack jokes with their teams, and even play heavy metal music. It might be a little bit shocking, but it's the truth. 
Fact #2: Surgeons are paranoid about leaving tools behind.
If you've been contemplating a career in medicine, then your eyes are probably glued to any type of news regarding a malpractice case. You want to be sure you're not implicated in such a case, and surgeons feel the same way. How many articles have you read where pieces of gauze, scissors or other sponges get left behind inside of a patient's body after surgery? If you become a surgical technician, your job will be to make sure all of the correct tools are present, both before and after surgery. It's an important job, so don't be surprised when the surgeon you're working with asks you to count everything again and again. 
Fact #3: Forget everything you ever learned about the human body from anatomy class.
When you look at an anatomy book, the pictures seem cut and dry. In fact, the inside of the human body looks fairly neat when you base your views off of what you see in books. The problem is that, while human anatomy books are good, the pictures aren't exactly true to form. The inside of the human body is much more complex than what you may think. Veins and arteries tend to vary as far as their location goes, and just as we all have our differences on the outside, we all have some minor differences on the inside too. Human anatomy will teach you the basics of what you need to know, but there's really nothing quite like real life experience. 

Fact #4: The patient's stitches are vitally important. 
Once you begin working with a surgeon, you may notice that he spends a significant amount of time working on his patients' internal organs, but you'll also notice that he spends almost as much time stitching up the outside of the patient once the surgery has been completed. That's because patients and their family members tend to judge the success of a surgery (at least in part) by how the stitch looks from the outside. Of course, the surgeon wants to be sure everything is done correctly, but they also want to reduce the look of any scars their patients may develop. When it comes to surgery, neatness really counts!
Fact #5: Most surgeons are thankful they work with people under anesthesia.
You might think that the "easier" physician positions would be seeing children in a pediatric facility or helping minor cuts, bruises, and colds at a local urgent care clinic. However, once you start talking to a few surgeons, you'll realize that's not the case at all. They generally love what they do because many of them lack the patience it takes to deal with these minor ailments. They love that they don't have to prescribe antibiotics or treat young children with strep throat all the time. Surgeons embrace what they do with all their hearts. 
After reading through those, it's likely that you're more ready than ever to begin your studies in preparation to be a surgical tech. At ECPI University, we offer hands-on surgical technician programs where you might experience these situations much like surgical technicians do each day. We would be happy to discuss this program with you to help you get started on the right track toward a rewarding and fulfilling career. If you would like more information about our Associate of Applied Science in Surgical Technology, contact us today. It could be the Best Decision You Ever Make!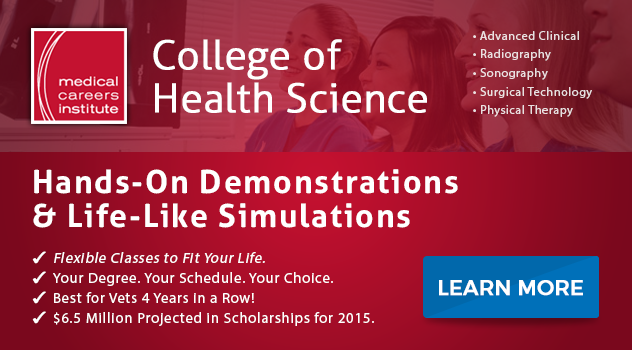 DISCLAIMER – ECPI University makes no claim, warranty or guarantee as to actual employability or earning potential to current, past or future students or graduates of any educational program we offer. The ECPI University website is published for informational purposes only. Every effort is made to ensure the accuracy of information contained on the ECPI.edu domain; however, no warranty of accuracy is made. No contractual rights, either expressed or implied, are created by its content.
Gainful Employment Information – Surgical Technology - Associate's
For more information about ECPI University or any of our programs click here: http://www.ecpi.edu/ or http://ow.ly/Ca1ya.