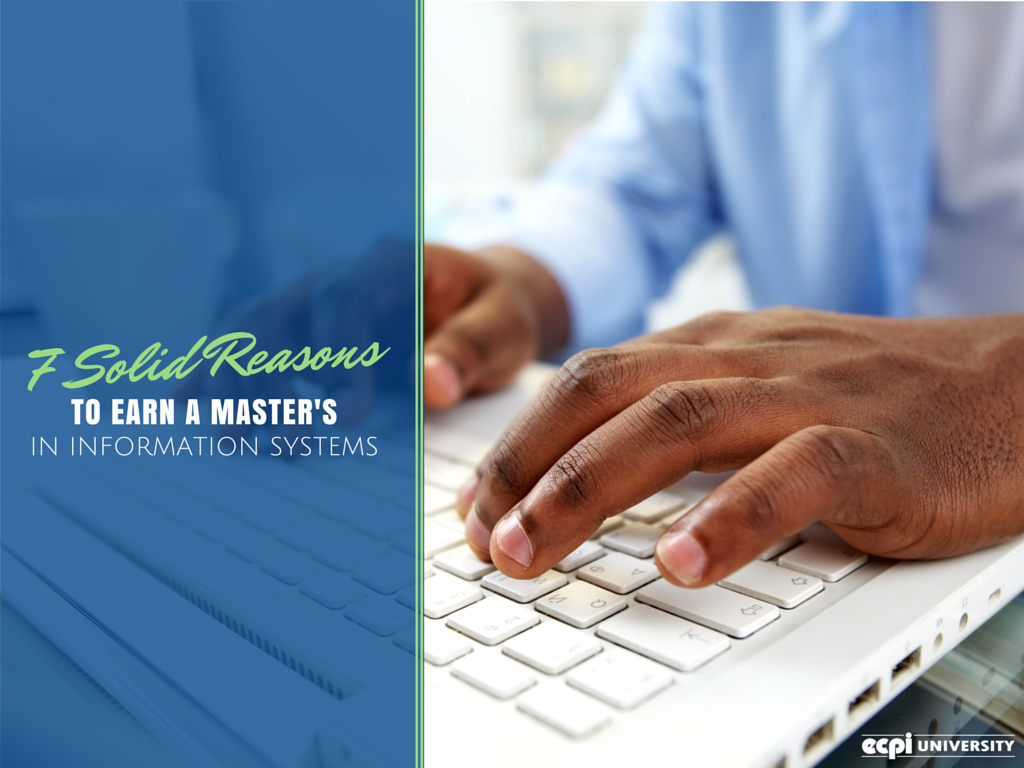 7 Solid Reasons to Earn a Master's Degree in Information Systems
Does it make sense to go back to school and get your Master's Degree in Information Systems? That's a question that many IT professionals ask themselves at some point. It's an important question, and not always easy to answer.
On the one hand, you've already gotten your college degree, and chances are that you have some experience in the workplace already, combined with IT skills that you learned both at school and on the job. 
But on the other hand, there are a lot benefits to getting a master's degree. As you'll see below, a Master's Degree in Information Systems can lead to greater job advancement and more credibility, along with an exciting role in technology.
And yet, the question still remains - is a Master's Degree in Information Systems worth it?
The Value of a Master's Degree in Information Systems
Making the decision to go back to school shouldn't be made lightly, and you need to take into account all of the factors involved, such as the amount of time you'll need to spend in class and studying, and the potential benefits you'll gain from having an advanced degree. But for many, the benefits of a master's degree can be well worth the time and effort, and those benefits can pay dividends for many years. 
With that in mind, let's take a look at some of those potential benefits of a Master's Degree in Information Systems:
Enhance your brand in the workplace - In recent years, a significant amount of press has been given to the concept of 'branding yourself', i.e. treating yourself as though you are your own company or brand, rather than just an employee. A Master's Degree in Information Systems can go a long way in helping you to build your brand within any enterprise IT organization. 
Build Your Credibility - Success in IT is based largely on credibility, and a Master's Degree in Information Systems can help you by building that credibility. Master's degrees, especially in technical fields such as information systems, indicate a higher level of specialized knowledge, which tends to build credibility with both colleagues and customers. 
Become an Authority - A Master's Degree in Information Systems can give you knowledge that makes you better at your job, which can make you an authority that others look to for problem-solving and management.
Get Better at Your Job - Technology is a complex field, and the knowledge that a Master's Degree in Information Systems can provide can help you be better at your job, by applying the knowledge you've gained in the classroom to work you do within the IT organization or office. 
Gain a Leadership Role - Maybe that hardest thing that most IT professionals encounter is the transition from individual contributor to management. Part of the reason is because senior management needs to know that you have the qualifications to join their ranks before they invest time and money in you. A Master's Degree in Information Systems is an excellent credential, and an excellent way to show your leadership and readiness to advance. 
My timeline is filled with Graduates!!! Love it!!! Congrats & well wishes as you enter the next chapter of your lives!!!

— Bianca ECPI (@Bianca_ECPI) June 8, 2012
Earning an IS Master's Degree could be a Solid Choice
If you're interested in a degree in information systems, and want to discuss the benefits of getting a Master's degree in Information Systems, we'd love to talk to you! Contact ECPI University TODAY for more information. We offer a program that can be completed on your time, and at your pace. Contact us to discuss your options and plan for your future. It could be the Best Decision You Ever Make!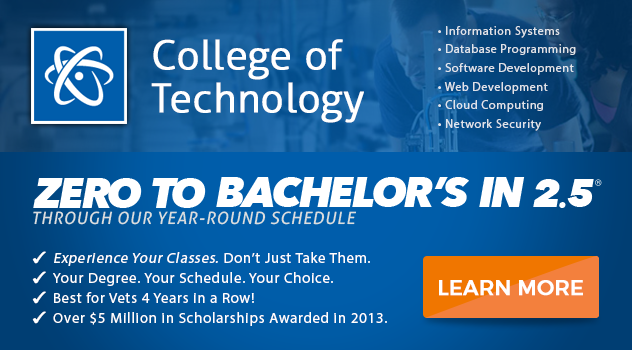 DISCLAIMER – ECPI University makes no claim, warranty or guarantee as to actual employability or earning potential to current, past or future students or graduates of any educational program we offer. The ECPI University website is published for informational purposes only. Every effort is made to ensure the accuracy of information contained on the ECPI.edu domain; however, no warranty of accuracy is made. No contractual rights, either expressed or implied, are created by its content.
For more information about ECPI University or any of our programs click here: http://www.ecpi.edu/ or http://ow.ly/Ca1ya.