Can You Become an RN in 2 Years? What About Accelerated Nursing Programs?
Is it the Right Time for Me to Become a Nurse?
Now is a great time to be an aspiring nurse and an even better time to have your degree in hand. Of course, first you've got to earn your degree, which means enrolling in a nursing program.
Traditional programs take about two years to complete, which means you'd be at least 24 months from walking across that stage. But there is another option: accelerated nursing programs.
Accelerated nursing programs could significantly reduce the time you spend in the classroom while still providing all of the training, experience, and connections you need to hit the ground running once you graduate.
Here's a look at how an accelerated nursing program can help you become a nurse in as little as 18 months.

What will the Classes Be Like?
The curriculum of accelerated nursing programs is every bit as comprehensive, rigorous, and necessary as that of a traditional program. The only difference is you could move through them more quickly.
You should study and learn nursing concepts, practices, and protocols. You should also develop the skills needed to help patients in a variety of disciplines, from mental health to maternal to newborn to acute care to medical surgical.
Once you have completed the program, you could be well-prepared for, and qualified to take, the RN-NCLEX exam through the State Board of Nursing.
What Kind of Connections Could I Make?
Nursing is a close-knit field filled with people who have made it their profession to help others -- including aspiring nurses.
The instructors in an accelerated nursing program have close connections to the industry. They've done the day-to-day work of a nurse and understand what you'll need to know in order to succeed. They can be your teachers, and also your mentors.
They could also help steer you toward specialty areas that align with your interests and strengths. This can prove invaluable if you want to focus on being a critical care nurse, a neonatal nurse, a dialysis nurse, or any other type of specialized nurse.
In addition, you'll be spending a lot of time with other aspiring nurses. These are people who could quickly turn into your friends and someday become your colleagues.
The connections you build with instructors and classmates could last a lifetime. They will also help you start your life as a nurse, with a robust network of professionals on whom you can lead for help, support, fun, guidance, and more.
What are the Benefits to an Accelerated Nursing Program?
If you have a passion for helping people and an interest in health care, there may be no better place for you to begin your journey than an accelerated nursing program.
Because the benefits are real.
A lot can change over the course of four years. Sometimes, life's circumstances can get in the way of your education. Enrolling in an accelerated program reduces that chances that you'll have to put your dreams on hold.
Even if life throws a curveball your way, you are still likely graduate much more quickly. This alone offers an array of advantages:
You may experience less stress about your future
You might be able to know more quickly if nursing is really for you
You could be able to spend less money on tuition
Nursing school is a way for you to achieve your dream of becoming a nurse. An accelerated program allows you to work towards that goal at a quicker pace.
Is an Accelerated Nursing Program Right for You?
At the end of the day, you are the only person who knows for sure whether an accelerated program is a good fit for you. But there are some characteristics that successful students share:
An unwavering and exceptional work ethic
The ability to commit to a program for between 18 months and two years
A desire to join the profession sooner rather than later
The willingness to pour your energy and effort into a rigorous curriculum
Passion for helping people
ECPI University Offers Accelerated Programs
If you are interested in becoming a nurse, but don't want to wait the traditional two years to accomplish your goals, consider enrolling in ECPI University's accelerated Associate Degree of Nursing program. For more information about this exciting opportunity, connect with a friendly admissions counselor today.
It could be the Best Decision You Ever Make!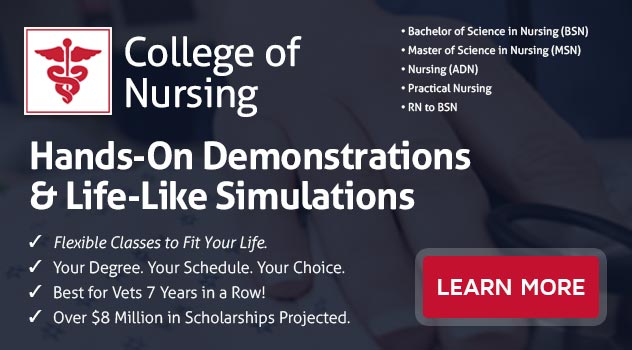 DISCLAIMER - ECPI University makes no claim, warranty, or guarantee as to actual employability or earning potential to current, past or future students or graduates of any educational program we offer. The ECPI University website is published for informational purposes only. Every effort is made to ensure the accuracy of information contained on the ECPI.edu domain; however, no warranty of accuracy is made. No contractual rights, either expressed or implied, are created by its content.
For more information about ECPI University or any of our programs click here: http://www.ecpi.edu/.