Cyber Security Jobs: Requirements You'll Need to Meet
Cybersecurity today is essential to the fabric of any business. As the number of breaches continues increasing, it's clear that organizations need competent cybersecurity professionals to help secure their data, subvert international espionage, and defend both computers and networks from hackers.
There is a high demand for cybersecurity experts and the number of open jobs will continue increasing. Cybersecurity Ventures projects that by the year 2020, there will be nearly 1.8 million unfilled jobs and by 2021, the number will have doubled.

Requirements to Become a Cybersecurity Professional
Although the required knowledge to become a cybersecurity professional is highly technical, after you have acquired this milestone you will be able to foresee and eliminate potential threats and vulnerabilities to the networks and computer hardware under your care.
Earn a Degree
To work as a cybersecurity expert, the normal educational requirement is a bachelor's degree. Classes in an ideal program will cover topics such as enterprise network security, databases, and ethical hacking, among many others.
Certification
More cybersecurity job postings require certification. The most common entry-level certification is the Security+. Having a cybersecurity-related certification will make you more marketable.
Security Clearance
Most of the time, you won't need government security clearance to protect network and computer systems for retail businesses. However, when it comes to manufacturing, public administration and defense sectors, you will need a government clearance.
To get a security clearance, you will have to fill in the Standard form 86. You will include your personal information including details of your citizenship, education qualifications, places of residence, military service, employment history, foreign contacts and activities, marital status, and a list of your friends and relatives. You may also be requested to list any financial problems, criminal records, drug involvement, civil court actions, alcohol-related incidents, and mental health problems.
Background Check
After filling the Form 86, the government will also conduct a background check. A typical background check will review and verify your:
Employment history
Proof of DOB and U.S. citizenship
Education credentials
Public records
Scanned fingerprints
Financial status
Criminal records over the last one decade
References
Sometimes investigators may be dispatched to check your police records. These investigators may interview your co-workers, supervisors, neighbors, classmates, and other references. Remember that most government positions also require a security interview.
Why Focus on All Cybersecurity Job Requirements?
Cybersecurity is a highly sought after career in the current employment market. As more and more job opportunities open up, people interested in this career wonder how they can best prepare themselves to join this lucrative field. While some people believe cyber security experts start out in the field knowing everything, nothing could be further from the truth.
What most people miss is the right blend of skills, certification, and fulfillment of all other job requirements. One of the common fallacies in this field is that you should be a skilled coder who only speaks in ones and zeroes to become a cybersecurity expert.                 
Cybersecurity Skills that are in High Demand
Organizations in different industries are experiencing cybersecurity skills shortage, leaving their computer systems and networks prone to attacks. To become a true cybersecurity professional you will need the right blend of skills, including:
Innovative thinking: As a cybersecurity professional, you need to think outside the box. Especially now, when the mobile landscape gets more and more complex. Your excellent coding skills will help counter external threats.
People skills: Just like technical expertise, soft skills are equally important and are a requirement in most cybersecurity jobs. As you protect people's data, you will need effective communication skills to fulfill part of your job in educating and raising awareness of cybersecurity threats such as phishing.
Think like a hacker: One of the most important things you will learn in a formal cybersecurity program is ethical hacking. This entails hacking into a company's network to unearth vulnerabilities. This is an important skill because you have to predict how hackers probe attacks.
How to Prepare for a Cybersecurity Career before Joining School
Just like any other career, you have to start from somewhere. When preparing to enter the cybersecurity field, start with the basics: hardware and software. Hackers are able to manipulate surface layer technology mainly because they know how the basic parts fit together. The internet is also a resource that you can use to learn how to code. Familiarize yourself with cybersecurity languages such as PHP, JavaScript, Perl, and VBScript.
Are you interested in learning cybersecurity? If you want to earn a Bachelor of Science in Computer and Information Science with a Major in Cyber and Network Security, ECPI University offers this course at an accelerated pace. For more information, connect with a friendly admissions advisor today.
It could be the Best Decision You Ever Make!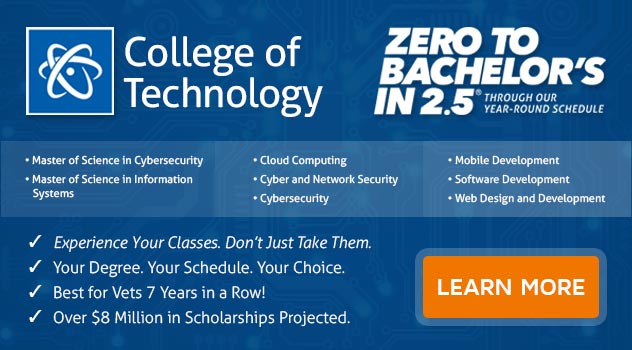 DISCLAIMER – ECPI University makes no claim, warranty, or guarantee as to actual employability or earning potential to current, past or future students or graduates of any educational program we offer. The ECPI University website is published for informational purposes only. Every effort is made to ensure the accuracy of information contained on the ECPI.edu domain; however, no warranty of accuracy is made. No contractual rights, either expressed or implied, are created by its content.
Gainful Employment Information – Cyber and Network Security - Bachelor's
For more information about ECPI University or any of our programs click here: http://www.ecpi.edu/ or http://ow.ly/Ca1ya.