Difference Between Cyber Security and Computer Science
Computer science is a growing field that is showing no signs of slowing down. There are so many opportunities in computer science that you might not realize how specific some skills that might help you land your dream job can be. Although an education in general computer science can be quite valuable, you might also want to consider learning about cyber security. Despite what you might think, cyber security and computer science are not the same thing, and knowing the differences between them is important if you are seeking a career in this field.
What is Computer Science?
Computer science encompasses everything that has to do with computers and computing. Cyber security is part of the field of computer science, but so are video game development, tech analysis, network administration, and industrial research. An education in computer science is important to learning about cyber security, but if you are interested in cyber security specifically you are going to want to specialize your education to this field.
What is Cyber Security?
Cyber security is the field that specializes in protecting networks, companies, and individuals from attacks. Cyber attacks can include unauthorized access, viruses, spyware, spam, botnets, phishing scams, and more.
In other words, cyber security is an essential part of the broader field that is computer science. And in a world where cyberattacks and hackers are rampant, cyber security experts are more needed than ever. They are one of the primary lines of defense in the fight against cybercrime.
Why is Cyber Security important?
As more and more information is digitized, companies have more and more to lose when hackers and cyber-criminals target them. Huge companies are not immune to major security breaches; in fact, they are often targeted specifically by hackers. For example, Yahoo recently announced that they suffered a massive data breach that compromised more than 1 billion user accounts. Data breaches of that scale can have a huge ripple effect. For example, a Yahoo user who uses the same password on another website could have their information further compromised. Breaches also harm the businesses financially; Yahoo's stock value fell 5 percent shortly after the data beach was announced.

Is Cyber Security a growing field? What would my prospects be?
Cyber security is indeed growing. Although all individual positions within cyber security aren't able to be accounted for, the Bureau of Labor Statistics (BLS) keeps records about the position of Information Security Analysts. They predict an 18% increase in the position. Average growth rate for all positions is at 7%, so this amount is pretty significant.
What does this job entail?
In cyber security, your job is to protect your employer's computers and systems from cyberattacks. There are a lot of aspects to this job. They include protecting your employer's information and servers from unauthorized access, as well as securing individual computers used by employees. You will also need to be able to monitor and analyze networks in order to keep them safe in real time and safeguard against potential attacks.
It's important work; cyberattackers only need one point of entry to do damage, and cyberattacks are showing no sign of slowing down. Cyber security specialists are more important now than ever before.
Do you see yourself as a cyber security expert protecting clients from nefarious hackers? If you're interested in earning a Bachelor of Science in Computer and Information Science Degree with a Major in Cyber and Network Security - Cybersecurity Track, consider ECPI University for the education you need to make a difference. For more information, contact a friendly admissions counselor today.
It could be the Best Decision You Ever Make!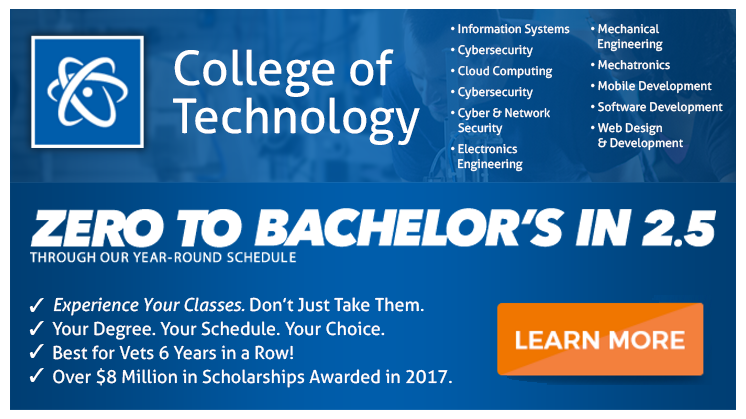 DISCLAIMER – ECPI University makes no claim, warranty, or guarantee as to actual employability or earning potential to current, past or future students or graduates of any educational program we offer. The ECPI University website is published for informational purposes only. Every effort is made to ensure the accuracy of information contained on the ECPI.edu domain; however, no warranty of accuracy is made. No contractual rights, either expressed or implied, are created by its content.
Gainful Employment Information – Cyber and Network Security - Bachelor's
For more information about ECPI University or any of our programs click here: http://www.ecpi.edu/ or http://ow.ly/Ca1ya.