The Importance of Information Systems in Healthcare
When it comes to technological systems, there is a lot of focus in our culture on the entertainment and marketing aspects. We see the latest of IT systems utilized in game servers and the software management of digital billboards, but did you know that arguably some of the most important advancements and implementations of information systems occur in the healthcare industry?
If you have a desire to pursue a Master of Science in Information Systems and want to use that degree to significantly help others, then you should consider a career in the healthcare industry. Just consider the following important ways information systems assist in this industry and how a Master's degree can help you accomplish your goals:

Healthcare Information Systems: An essential component of a safe and effective healthcare system
Early information systems were designed to largely take care of regular, rote, and repetitive tasks such as the storage of patient records and basic inventory monitoring. While these are certainly important tasks, they are considered the first generation of healthcare information systems. Today, the modern healthcare IT has evolved significantly from rote inventories into a whole scale digital healthcare infrastructure that is directly tied to patient health and clinical operations. Todays' systems are developed and tasked with the responsibility for collecting, managing, and integrating the bulk of clinical, financial, and operational information that institutions generate every day.
Take for example the dynamic possibilities of electronic health record (EHR) systems. An EHR is a digital version of a patient's paper chart and the EHR information system connects individual charts in one comprehensive database. EHRs are real-time that allow healthcare professionals to gain instant, secure, and efficient access to the medical, treatment, and insurance histories of patients. This one specialized instance of a healthcare-oriented information system is capable of enhancing patient care and safety in the following key ways:
Comprehensiveness: Paper records are notoriously hard to compile and update whereas an EHR offers doctors and other healthcare professionals a robust and comprehensive picture of every aspect of a patient's health. Such information is particularly invaluable in emergency-like scenarios where professionals might not otherwise have access to a patient's paper records.
Immediacy: Not only are EHR records more comprehensive than traditional records, they can be accessed much more quickly. In the same emergency-style scenario, with a comprehensive EHR system doctors and surgeons can gain immediate access to a patient's allergies, prescriptions, and other matters of their medical history. This allows healthcare professionals to act and make important healthcare decisions sooner instead of delaying until test results can be obtained.
Preventing Potential Conflicts: EHRs are designed to incorporate flagging systems that will warn doctors against ordering a specific medication if it may negatively interact with something the patient already takes. There are also specialized e-prescribing systems utilized by pharmacists that assist in ensuring dosage information is correct and appropriate for a patient's medical situation and history.
Become a Part of the Healthcare Growth with a Master's Degree
EHR systems are only one exciting example of the increasing amount of healthcare IT innovation that has occurred in recent years and promises to continue to develop in the coming ones. Therefore, if you are interested in joining with the healthcare system and being a part of the improvement of patient care and safety, there has never been a better time to do so. That's because the development and adoption of healthcare information technologies has created a surging demand for healthcare IT professionals who both understand current technological solutions and who are adept at implementing new and emerging solutions.
In fact, even the federal government is interested in seeing the refinement and cross-application of innovative healthcare systems like EHR. Back in 2009, the federal government set aside $27 billion as an incentive for hospitals and providers to adopt and deploy EHR systems. Today, that money is being delivered to those healthcare organizations that deploy systems that work together with other healthcare organizations in order to further streamline patient care and safety. But it takes IT professionals with the skill, education, and know-how to adopt and deploy such universal IT solutions.
Pursue Your Master of Science in Information Systems at ECPI University
Are you interested in working in the healthcare field as an expert in information systems? If you want to earn a Master of Science in Information Systems, ECPI University offers this program at an accelerated rate. For more information, connect with a friend admissions advisor today.
It could be the Best Decision You Ever Make!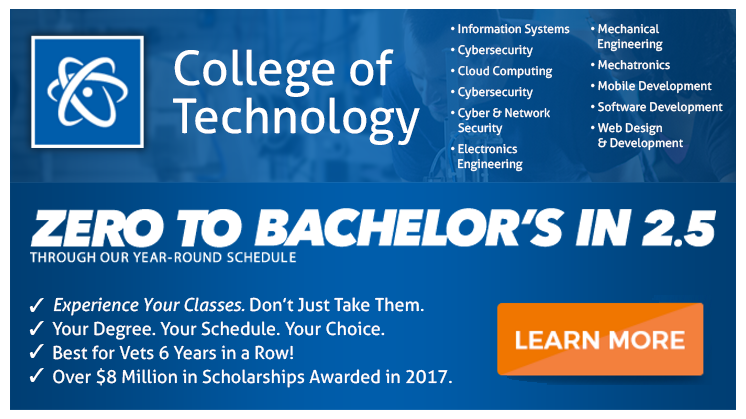 DISCLAIMER – ECPI University makes no claim, warranty, or guarantee as to actual employability or earning potential to current, past or future students or graduates of any educational program we offer. The ECPI University website is published for informational purposes only. Every effort is made to ensure the accuracy of information contained on the ECPI.edu domain; however, no warranty of accuracy is made. No contractual rights, either expressed or implied, are created by its content.
Gainful Employment Information – Information Systems - Master's
For more information about ECPI University or any of our programs click here: http://www.ecpi.edu/ or http://ow.ly/Ca1ya.