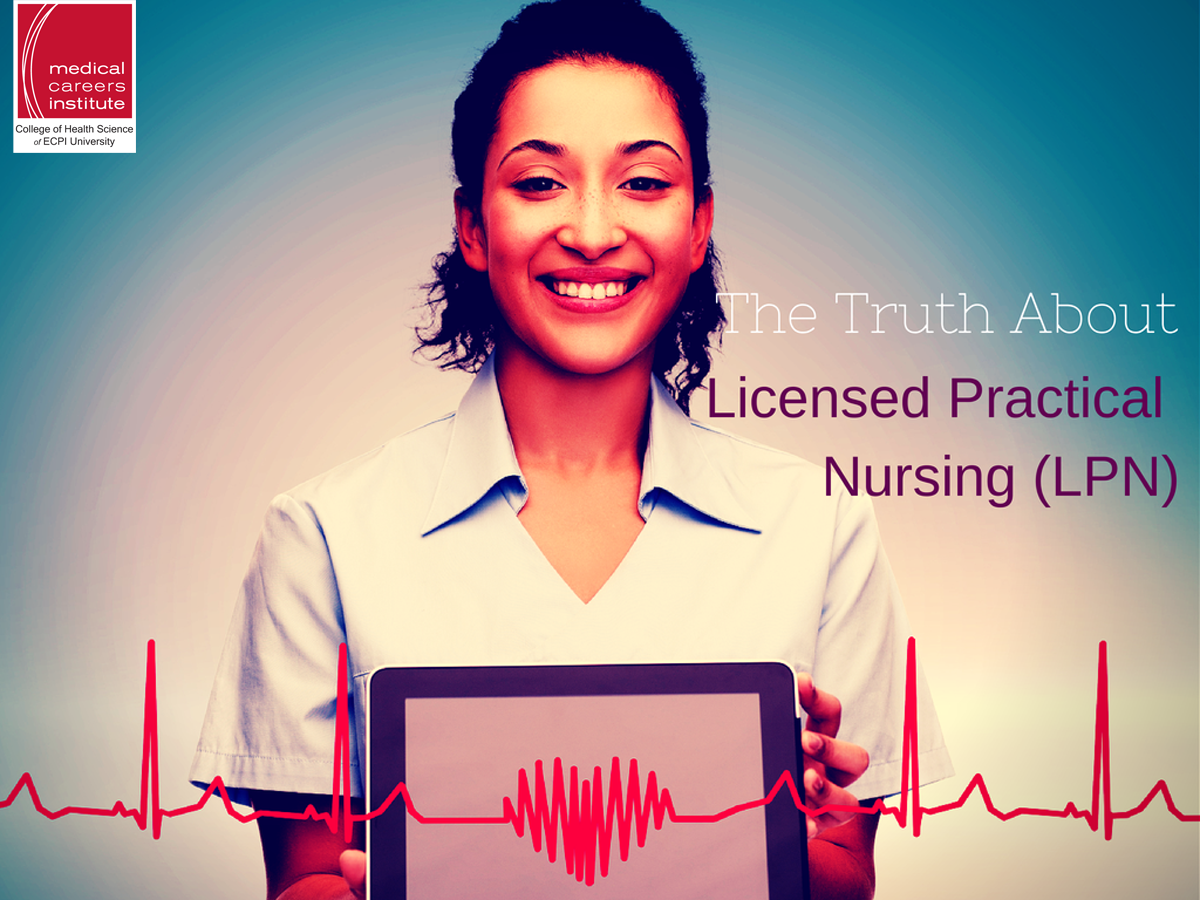 The "ugly" truth about practical nursing is that it is not an easy job and not for everyone! It is a career centered around helping others with a level of care and compassion that is not typical of the average person. That said, if you truly have a heart for service and caring for others, than this career path can be quite rewarding. With baby boomers aging and the demand for nurses expected to grow, there is no better time to become a licensed practical nurse. Becoming a licensed practical nurse requires a lot of hard work, and this particular career may require you to be available on nights, weekends, and holidays but the rewards are great.
If you are looking to join this rewarding and lucrative career field, here is what you need to know:
What is a Licensed Practical Nurse and what do they do?
A licensed practical nurse, or LPN, provides basic medical care for a patient under the direction of a registered nurse and doctor. Depending on where you live, and where you work, the duties a licensed practical nurse performs can vary.
Some of the basic duties performed by a licensed practical nurse include:
Provide patient care (i.e. wound care, catheter insertion, administering medication, etc).
Monitoring and recording patient vitals. This includes blood pressure, temperatures, mental state, etc.
Reporting a patient's physical and mental status change to the registered nurse or doctor in charge of the patient's care.
Making sure the patient is comfortable. This could include assisting the patient in their activities of daily living (bathing, clothing, etc).
How can you become a Licensed Practical Nurse?
In order to become a licensed practical nurse, you need to enroll in an accredited program. ECPI University's College of Health Science, Medical Careers Institute, has an excellent Practical Nursing program that prepares students to become an asset to the medical field. Students are taught by advance practice registered nurses and doctors. They engage in classroom learning time, laboratory, and patient care experiences which take place in the clinical setting. The instruction that they receive in the program help them understand what it is like to be a part of a healthcare team.

Upon completion of the program, students are given a diploma, showing that they have successfully completed the program and are ready to take the NCLEX-PN (National Council Licensure Exam).
The practical nursing program takes about 15 months to complete, or four semesters. In order to enroll into the program, you must be a high school graduate and have passed the admissions test.

How much do Licensed Practical Nurses earn?
According to the Bureau of Labor Statistics (BLS), the median income that an Licensed Practical Nurse (LPN) earns per year is around $41,540.00. BLS also shares that the top 10% of LPNs earn more than $57,000.00 per year and the bottom 10% earn less than $31,000.00 per year. The majority of LPNs work full-time, as well as nights, weekends, birthdays, and major holidays.
What is the job outlook for Licensed Practical Nurses?
According to the Bureau of Labor Statistics (BLS), by the year 2022, the job outlook for licensed practical nurses is expected to increase by more than 25%, mostly because many LPNs are expected to retire within the next 10 years. This will create many job openings and career paths for prospective LPNs.
What does it take to become an LPN?
Not everyone is cut out to be an LPN. It takes a special kind of person to do this job. You need to have a caring spirit, good speaking skills, and physical stamina. Most importantly, you need to have patience. Patience is key when taking care of individuals who are sick and injured.
A great place to learn about the field of practical nursing is at ECPI University's College of Health Science, Medical Careers Institute, has an excellent Practical Nursing program. Their caring and professional faculty members will guide you every step of the way. The university will even help you after you have completed the program and are looking for your first LPN position.

DISCLAIMER – ECPI University makes no claim, warranty or guarantee as to actual employability or earning potential to current, past or future students or graduates of any educational program we offer. The ECPI University website is published for informational purposes only. Every effort is made to ensure the accuracy of information contained on the ECPI.edu domain; however, no warranty of accuracy is made. No contractual rights, either expressed or implied, are created by its content.
Gainful Employment Information
For more information about ECPI University or any of our programs click here: http://www.ecpi.edu/ or http://ow.ly/Ca1ya.