What is Mechanical Engineering Technology?
Traditionally, the discipline of mechanical engineering dealt with using principles of engineering to manufacture and maintain mechanical systems. Today, a new aspect has been added to the field in the shape of mechanical engineering technology, also known as MET.
Defining MET
Mechanical engineering technology deals with combining software with engineering principles to improve the manufacturing process and come up with better designs for mechanical systems. The main work of an MET technician is to create 3D models, which represent parts and assemblies to be reproduced in the real world. Let's take a look at some of the real-life applications of MET:
Analyze parts and assemblies using software tools such as finite element analysis or computational fluid dynamics.
Evaluate drawn designs using new or updated tools to measure the dimensions of the drawing and compare them to the original desired dimensions.
Create layouts and drawings of the parts that are to be made into a single mechanical unit and provide directions for putting them together.
Collaborate with engineers to work out a practical design for a part so that it uses the least amount of resources and is most efficient.
Create the model according to specifications for ensuring the most accurate dimensions for the end product.
Put together the individual parts that have been completed to make a finished product.
Set up tests for the completed units to make sure they can be properly used and to make notes on possible improvements.
Gather data from the tests and results and use it to improve the process of creation of the products.
Come up with better procedures for creating the individual components and the final product.
Becoming an MET Technician
In order to become a mechanical engineering technologist, first you need to get a bachelor's degree in mechanical engineering technology. The program focuses on component and process design and their implementation. Coursework also includes the study of manufacturing processes, chemistry, technical physics, and strength of materials.
Advanced mathematics is also an integral of the course work. The topics covered under MET are not the same as for mechanical engineering, although there is some overlap between the two. Let's take a look at some of the qualities of a person who would be best suited to this field:
Computer Literate
Much of the work of an MET specialist takes place on computers. A good example would be CAM, Computer-Aided Manufacturing That is why you need to be familiar with computers and the digital world. You will be called on to work with sophisticated software that can create incredibly detailed 3D models, but in order to use these programs effectively, you need to know how to operate them properly using all their several dozen functions instead of only a handful.
Imaginative
The work of an MET specialist involves taking ideas and abstract concepts for new machine designs and turning them into working designs. In order to do this, you need to have a vivid imagination that can take often vague instructions and turn them into a workable concept.
Good Communicator
As an MET specialist, you will work alongside engineers who will tell what the details of the 3D model you're designing should be. In order to get as much information about the model you intend to create as possible, you will need to have long talks with the engineers, raise any concerns you have about the model they wish to create and make sure they provide you with all the relevant information that's needed. All of this requires good communication skills.
Patient
Making a single model can take hours or even days depending on its complexity. During that time it can be extremely harmful to the project if you start feeling impatient and try to rush through the task. You need to have patience as you go through every aspect of the model to make sure all the dimensions are accurate.
Adaptive and Willing to Learn
The world of 3D modeling software is changing and evolving rapidly. New types of software are available that do a better job of modeling than previous programs. MET technicians need to stay on top of these developments to make sure the skillset they learned in college does not become obsolete. You need to take an active interest in following the latest developments in the field of mechanical engineering technology and be willing to learn about new types of software.
Do you think you have what it takes to become a mechanical engineering technician?  If you're interested in earning a Bachelor of Science in Mechanical Engineering Technology, consider ECPI University for the educational background you'll need to start out in the field. For more information, connect with a helpful admissions advisor today.
It could be the Best Decision You Ever Make!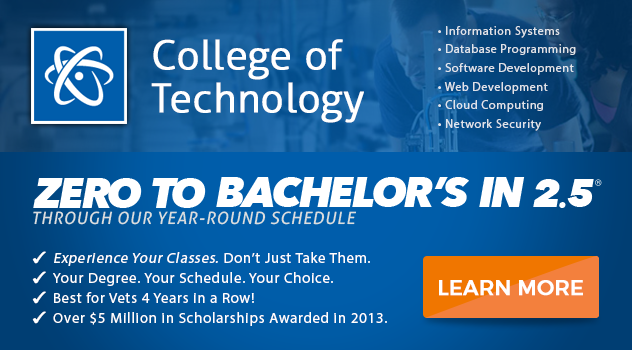 DISCLAIMER – ECPI University makes no claim, warranty, or guarantee as to actual employability or earning potential to current, past or future students or graduates of any educational program we offer. The ECPI University website is published for informational purposes only. Every effort is made to ensure the accuracy of information contained on the ECPI.edu domain; however, no warranty of accuracy is made. No contractual rights, either expressed or implied, are created by its content.
Gainful Employment Information – Mechanical Engineering Technology - Bachelor's
For more information about ECPI University or any of our programs click here: http://www.ecpi.edu/ or http://ow.ly/Ca1ya.