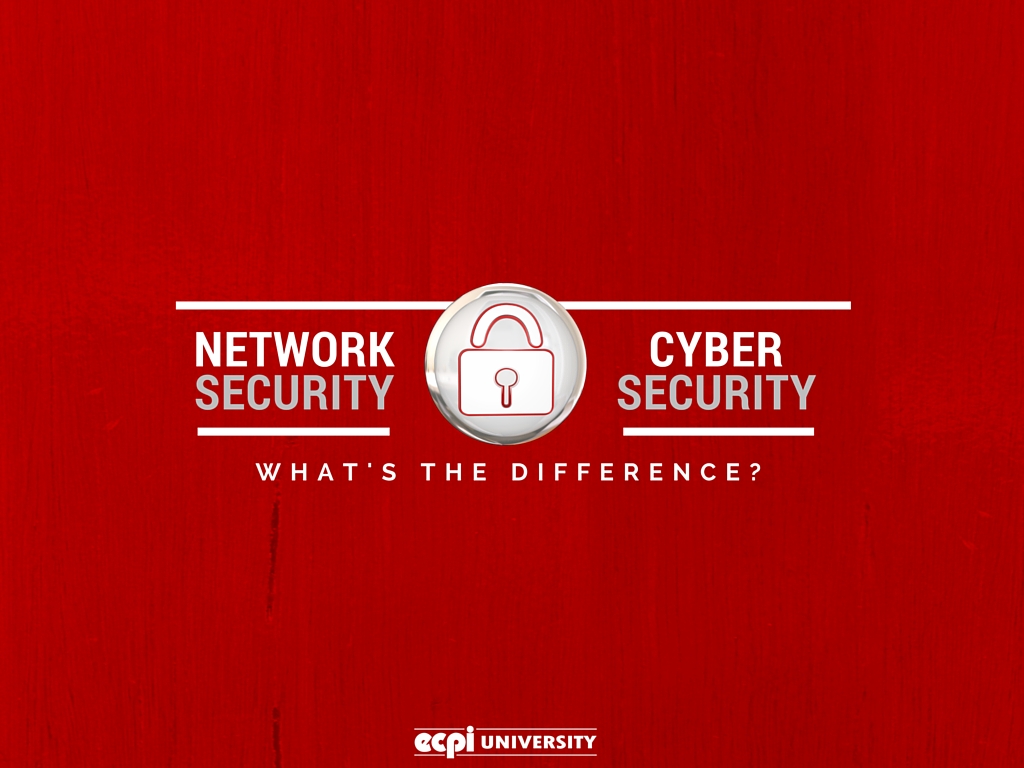 By now it's a little cliché to say the Internet has changed how we do things. Social media makes us more connected with our friends and family, e-commerce giants like Amazon are revolutionizing the way we purchase goods, and Google has made a world of information available literally at our fingertips.
As the Internet evolves, we are continually discovering vulnerabilities--people trying to take advantage of these systems and exploit weaknesses. Right alongside them are the people trying to stand in their way. Just as the good guys find a way to stop the bad guys, the bad guys will always look for new ways to exploit the system.
All the while, we're becoming more and more connected. Our dependence on the internet has resulted in the development of things like larger than life company networks and cloud computing. Those innovations have driven a demand for internet security specialists. In fact, the digital revolution has created new jobs that didn't even exist five or ten years ago.
The Bureau of Labor Statistics (BLS) created several new job titles in its 2014-15 Occupational Outlook Handbook that reflect the growth in this industry. Positions like computer network architect or information security analyst are so new that the companies needing them are still developing the educational requirements and certifications needed to qualify for these positions.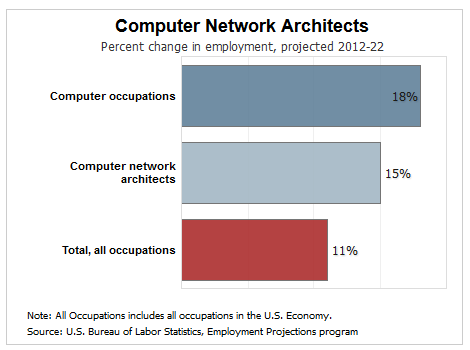 The great news is that those fields promise tremendous growth over the next ten years. According to the BLS, a computer network architect makes $91,000 per year, and over the next 10 years the demand for this positions is expected to rise 15%. An information security analyst makes a median annual salary $86,170 per year, and the demand for this position is expected to rise an amazing 37% between 2012 and 2022.
What is Network Security?
If the field of internet security is attractive to you, you need to know the important distinction between network security and cyber security. If you think of a company as castle fortified against outside threats, network security is concerned about maintaining peace and calm within the walls of the castle. It focuses on maintaining the fortifications, of course, but its primary purpose is to guard against problems from within. A person concerned with network security will be focusing on protecting a company's internal information by monitoring employee and network behavior in several ways. They are the shire reeve responsible for keeping peace in the land.
IDs and passwords - making certain they are effective and updated frequently
Firewalls - keeping outside threats at bay
Internet access - monitoring the sites employees visit on the company's computers
Encryption - making certain that company information is useless to anyone outside the company
Backups - scheduling regular backups of company information in case of a hardware malfunction or successful outside threat
Scans - conducting regular virus and malware scans to detect any outside infection

Where Does Cyber Security Differ?
Cyber security is much more concerned with threats from outside the castle. Where network security is worried about what is going on within the castle walls, cyber security is watching who is trying to pass through the gate or breach the parapets. The two areas have a lot of overlap, but their areas of concern are quite different. The cyber security specialist is the crusading knight defending the kingdom. Cyber security focuses on the barbarians at the gate and how the castle connects to the world around it. 
Network protection - detecting and protecting against outside attempts to get into the network
Up-to-date information - staying informed on how attackers and hackers are improving their efforts
Intelligence - identifying the sources of outside attacks and protecting against them
Applications - monitoring the use of applications to avoid unintended breaches from within
RT @Inbound_Mike: 7 Things the Smartest People do to Stay Protected on the Web http://t.co/eGvKeYB6Ei #cybersecurity #cyber #ECPIUniv htt…

— Javier v Westphalen (@JaviervW) October 2, 2015
Get Started in Network & Cyber Security
You can get started on your cyber security career at ECPI University. ECPI University offers a Bachelor of Science degree in Network Security that could be completed in as little as 2.5 years or a Master of Science degree in Cybersecurity that could be completed in as little as 16 months through our accelerated, year-round program. Contact us today--it could be the Best Decision You Ever Make!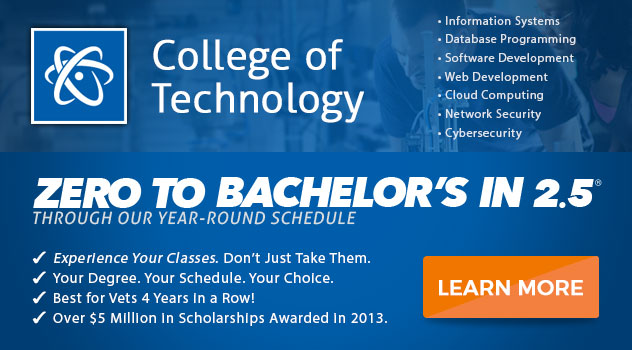 DISCLAIMER – ECPI University makes no claim, warranty or guarantee as to actual employability or earning potential to current, past or future students or graduates of any educational program we offer. The ECPI University website is published for informational purposes only. Every effort is made to ensure the accuracy of information contained on the ECPI.edu domain; however, no warranty of accuracy is made. No contractual rights, either expressed or implied, are created by its content.
Gainful Employment Information – Network Security Bachelor's
Gainful Employment Information – Cybersecurity Master's
For more information about ECPI University or any of our programs click here: http://www.ecpi.edu/ or http://ow.ly/Ca1ya.