Why I Want to Get my BSN: Essay Starting Points to Help You With your Entrance Essay
To face the challenge of the aging population and nursing shortage, nursing educational institutions have been encouraged to increase the number of those graduating with BSN degrees. The AACN has predicted that there will be a shortage of over 1 million RNs by the year 2022.
This is mainly because, by the year 2030, one in every five Americans will be a senior citizen. The aging population will increase the need for skilled health care. The aging population also includes nurses. Currently, there are approximately 1 million registered nurses over the age of 50 years. This group of nurses will retire within the next 10 to 15 years.
The American healthcare system has been pushed to its limits, and nursing candidates are now being turned away by nursing education institutions due to lack of enough qualified nursing instructors. This has made admission to the nursing major more competitive. Nursing educational programs select BSN applicants based on their academic excellence and essay response.

Tips on How to Write a Nursing School Admission Essay
For you to enter nursing school, you will need a good admission essay. The essay is much more than the content, and there are some key points that the admission board will consider. Ideally, your essay should answer the question "Why I want to get my BSN?" Some of the things that you should include in your nursing essay are:
Things about nursing that interest you
Reasons why you chose the specific nursing program
Your preparedness to become a great nurse
Your personal vision
Personal accomplishments like outstanding test scores and transcripts
Describe your academic interests
Your experience with patient care and medical experiences
Reasons why the board should consider your application
While you will only be required to write a few words about your personal life, your acceptance or rejection could depend on these words. Keep in mind that the admission essay is an essential part of the selection program. To write a successful essay, ensure that you follow these simple but important tips:
Select a strong topic for your essay: You want to be remembered for your essay even after the admissions officers have read it. Therefore, ensure that you stick to the topic and provide information to support the topic.
Choose the information you include wisely: Ensure that the information you include helps paint a vivid picture of your past and what you intend to accomplish so that you can impress the admission board.
Provide a glimpse about your life: Don't bore the admissions officers by including mundane details in your essay. Instead, include vital information that makes you unique from the rest of the applicants.
Structure your essay: Your essay should have an introduction, body, and a conclusion that is easy to read and comprehend. Remember to add a memorable statement in your conclusion to ensure that the admissions officers don't easily forget your essay.
Captivate your readers in the first few lines: Capture the attention of the admissions officers within the first few line. This will not only help them remember you, but will draw them into your personal story and your qualifications as a nursing candidate.
Why You Need a BSN
Nurses are the backbone of the healthcare industry, and there is a growing need for qualified nurses. The healthcare industry is changing quickly, and there is a high demand for nurses with a BSN degree. Although an associate's degree is a great place to start, earning your BSN degree has several benefits, including:
Qualify you for leadership positions: While all careers have entry-level positions, for you to become a nurse manager or qualify for a high-level nursing position, you will need a BSN.
A BSN could be a requirement in the future: According to a recent report by the IOM (Institute of Medicine), it recommended that BSN holders increase from 50 to 80 percent by the year 2020.
It's now easy to earn your BSN: Due to the high demand for nursing professionals, there are now several BSN programs, and most of them are accelerated programs which offer online or hybrid modes of study. These programs can help you earn your BSN from your home without having to commute to campus. What's more, you can still work and study for your BSN.
Earn your BSN Faster through an Accelerated Program
Are you interested in earning your BSN? If you want to earn a Bachelor of Science in Nursing Degree and do it faster than at a traditional college, consider ECPI University's accelerated program. For more information about this exciting opportunity, connect with a friendly admissions advisor today.
It could be the Best Decision You Ever Make!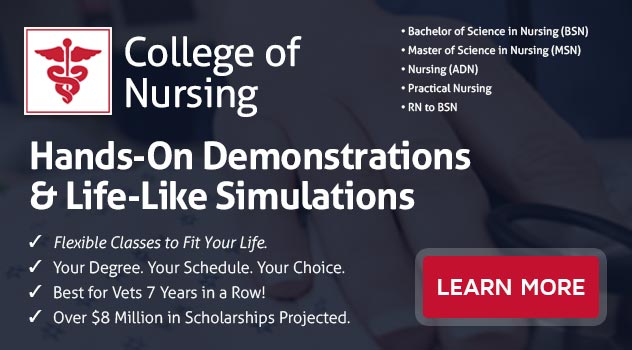 DISCLAIMER – ECPI University makes no claim, warranty, or guarantee as to actual employability or earning potential to current, past or future students or graduates of any educational program we offer. The ECPI University website is published for informational purposes only. Every effort is made to ensure the accuracy of information contained on the ECPI.edu domain; however, no warranty of accuracy is made. No contractual rights, either expressed or implied, are created by its content.
Gainful Employment Information – Bachelor of Science in Nursing – Traditional Track
For more information about ECPI University or any of our programs click here: http://www.ecpi.edu/ or http://ow.ly/Ca1ya.