Why is CAD so Important?
Translating an idea from a mechanical engineering technician's brain into a tangible object built by a machinist, assembled in a factory, or produced by a high-quality 3D printer takes a lot of work. There's no step more critical to the process of making that object than the technical drawing, because that's the point where the object leaves the world of abstraction, and often the point where it has to leave the engineer's oversight – other people are usually the ones who make the object based on what they drew. Once upon a time, this was all done by hand, but now Computer-Assisted Design, often abbreviated to CAD, is the industry standard.
Why do you need to know CAD to be an engineering technologist in the information age? There are plenty of good reasons. Here are just a few of them.
Drafting and Design in One Suite of Software
As engineers technologists, you're taught to think in three dimensions because things are built in three dimensions. Once 3D modeling software became possible, its utility in the engineering world was immediately obvious: instead of having to design everything by hand on two dimensional media like paper or whiteboards, engineers could work directly in faux-3D, making it easier than ever to translate what they see in their mind's eye to an external medium that they could show to other people.
No matter how useful a 3D model is, it still needs to be converted to a technical drawing to be useful. Manufacturers need dimensions, and a simple 3D modeling program could not provide that. Soon enough, software that could take a 3D model and generate diagrams with side, front, back, and isometric views was written.
Having these two functions in one software toolkit sent shockwaves through the engineering profession. Engineers and engineering technologists could produce easily understood and professional-looking designs more quickly than ever before. CAD also quickly became an invaluable teaching tool that helped engineering students understand the drafting process, how it relates to 3D objects, and how to think in three dimensions.
The referenced media source is missing and needs to be re-embedded.
CAD Software Facilitates Communication and Collaboration
People in engineering-oriented professions have long dreaded collaborating on a remote project. It's hard to work with others when you need to work on the same ideas and drawings. Before the days of CAD, mailing drawings overnight and long, tedious descriptions of any changes that you might want to make to the drawing were par for the course. Now, two people can bounce a file between each other all day, making small or large changes whenever they need to. Thus knocking down the twin barriers of distance and information density – which is to say, the need to ensure every detail you might want to change or add has been included before overnighting a package of drawings -- in one fell swoop.
Engineers Need to Understand Drafting Better than Ever Before
Mechanical engineering technology-focused companies and firms used to employ armies of professional drafters on staff whose primary role was to take rougher designs from the engineers and technicians and use them to produce thorough and easy to read technical drawings that could be used to create a product without the designer's direct oversight. Before the advent of CAD, and especially before computers became commonplace at all, engineers wouldn't have been expected to be able to do the entire drafting process on their own – although they should have been able to help.
After CAD software appeared on the scene, this began to change. CAD not only helped workers create 3D models of their designs but also come packaged with programs that automatically produce technical drawings based on those 3D models. While there will surely always be a need for the human touch, someone to make sure every important detail in the object is present in the technical drawing, these programs continue to become more sophisticated, which means that humans will have to do less and less work to perfect the drawing.
CAD is one of the most useful computerized engineering tools available and has quickly become indispensable to the profession as a whole. These days, pretty much every top-notch engineering, engineering technology, architecture, and drafting school teaches at least one course in CAD. If you're interested in earning a Bachelor of Science in Mechanical Engineering Technology, ECPI University offers this degree program in a hands-on, accelerated format. For more information, speak with a helpful admissions advisor today.
It could be the Best Decision You Ever Make!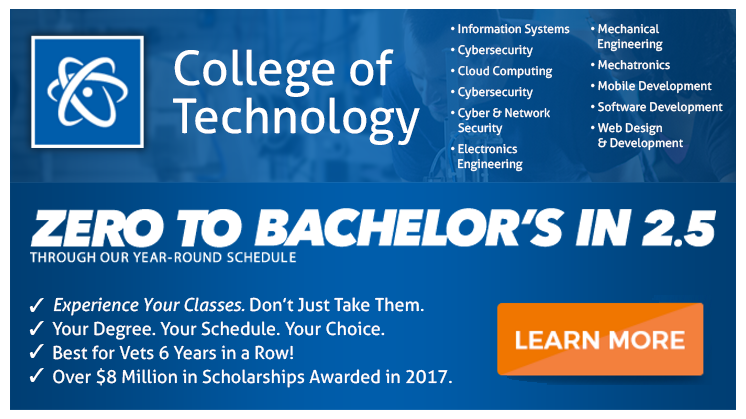 DISCLAIMER – ECPI University makes no claim, warranty, or guarantee as to actual employability or earning potential to current, past or future students or graduates of any educational program we offer. The ECPI University website is published for informational purposes only. Every effort is made to ensure the accuracy of information contained on the ECPI.edu domain; however, no warranty of accuracy is made. No contractual rights, either expressed or implied, are created by its content.
Gainful Employment Information – Mechanical Engineering Technology - Bachelor's
For more information about ECPI University or any of our programs click here: http://www.ecpi.edu/ or http://ow.ly/Ca1ya.