Why Work Experience is Important in the Hospitality Industry
Have you worked in a restaurant as a server or a hotel as a desk clerk? Are you currently working at one of these positions while studying at ECPI University? If you have, you've already gained valuable experience in the hospitality industry. While working on your Business Administration degree with a concentration in Hospitality Management, it's important to use your past or current experiences to augment your education.
It is in your best interest to understand ways to gain experience in the field and use it to your benefit as you gain the education that will push you further. Consider the following points as you plan the climb to your dream in hospitality management.
Build Character While Working Toward Your Degree in Hospitality Management
One of the greatest reasons to start in entry-level positions of hospitality is to help you develop the character every successful manager needs to effectively execute their work. Humility, compassion, patience--without tools like these in your character toolbox, you will find the job a struggle.
Truthfully, much of the work in the hospitality industry can feel menial, the kind of work that no one really wants to do. Like taking out the trash or cleaning the bathroom or cleaning a sink full of dirty dishes you didn't even dirty.
Starting on your career path with the right attitude about doing the least enjoyable jobs will strengthen your character and give you perspective to guide future employees more compassionately.
Gaining Insight and Knowledge into the Hospitality Industry while still in School
Which brings us to a second reason to gain experience in the hospitality field, even as you are working your way through your education: gaining insight.
Once you've received a degree and are firmly in the field of hospitality management, it will be important that you understand the people who report to you and the daily struggles they may face in the work you ask them to complete. Having insight will prove invaluable, as it allows you to lead and guide your team in accomplishing their goals.

Consider this example. You've gotten a job at a local quick service restaurant as a team member, and your responsibilities include anything from taking orders to cleaning the dining area to sweeping the parking lot. At least once a week, you are assigned the daunting task of keeping the children's play area clean.
If you learn how to perform these tasks with humility and efficiency, with excellence, then one day when you are the manager in charge of a crew of team members, you can give pointers, insight, and effective direction that will inspire that same excellence you learned.
Gain a better Understanding of the Hospitality Industry from the Customer's Perspective
The biggest component of any financially successful hospitality business rests completely on the satisfaction of the customer who is served. If a customer leaves an establishment unsatisfied--whether it is a restaurant, hotel, or even a hospital cafeteria--they are less likely to return, less likely to spend their money with your company, less likely to fund the job that you have worked so hard to procure.
Gaining experience in entry-level positions allows you the opportunity to know the clientele of the field in a deeper way. Sometimes, the interactions with customers shapes your thought process forever and gives you additional tools for that managerial toolbox you're carrying. As a manager, it is important that you will inspire your team to connect with the customers in a way that encourages an ongoing 'relationship' that invites them to continue spending their money with your company.
The bottom line is: if you understand your customer base, you can communicate that understanding to your team who will then carry that into their daily interactions with the clients. And that is beneficial to the financial bottom line!
Learn What it's like to be Managed Before You're a Manager
One final thought on why starting in entry-level positions is a good plan on your journey toward a career in hospitality management--and it's a hard truth to swallow, but true nonetheless.
Those who can't be managed can never manage anyone else.
The best part of being a part of hospitality management is watching growth and success in your team. Seeing that spark of enthusiasm that is inspired by a confident, compassionate leader.
Decide in the entry level stage of your career path to be someone who is honorable and is easily managed; no one wants an argumentative, difficult employee. Train yourself to be someone who asks questions and learns all they can, with respect and a willingness to work hard. One day, this attribute will translate into management qualities that make you stand out head and shoulders above others in your field.
William Payne so proud of you! Congrats on your ECPI graduation! #ECPIGrad

— joann mertz (@joannmertz) June 17, 2016
Considering a Career in Hospitality Management?
Do you already work in the hopsitality field and feel as though you're cut out for management? If you are considering a career in hospitality management, ECPI University can help! Contact us today about starting your journey towards a Bachelor of Science in Business Administration with a concentration in Hospitality Management program. 
It could be the Best Decision You Ever Make!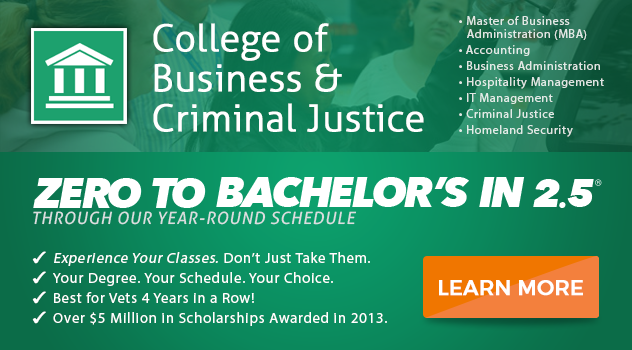 DISCLAIMER – ECPI University makes no claim, warranty, or guarantee as to actual employability or earning potential to current, past or future students or graduates of any educational program we offer. The ECPI University website is published for informational purposes only. Every effort is made to ensure the accuracy of information contained on the ECPI.edu domain; however, no warranty of accuracy is made. No contractual rights, either expressed or implied, are created by its content.
Gainful Employment Information – Hospitality Management - Bachelor's
For more information about ECPI University or any of our programs click here: http://www.ecpi.edu/ or http://ow.ly/Ca1ya.